Legal Experts Share Why There Likely Won't Be Criminal Charges Filed Against Cuomo - Exclusive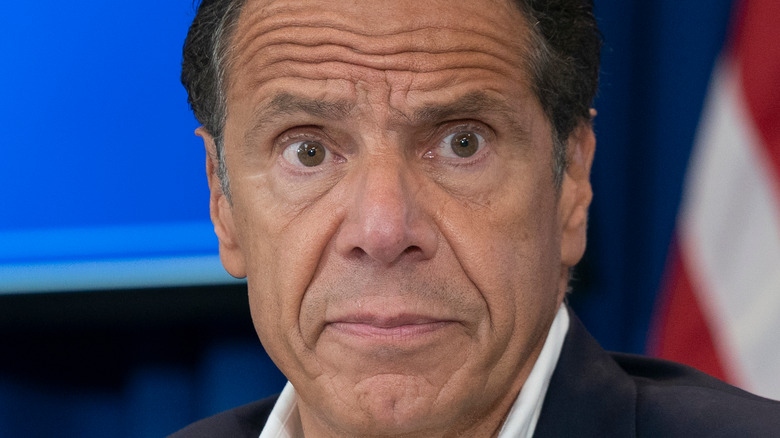 Shutterstock
On August 3, 2021, New York Attorney General Letitia James announced that an investigation into sexual harassment allegations against New York Governor Andrew Cuomo had found that he had sexually harassed multiple women. According to CNN, the investigation found that Cuomo had sexually harassed 11 women while holding office. Some women were current and former state employees, while others did not work in the state government. One of first allegations of sexual harassment came from former aide Lindsey Boylan in December 2020. In a series of tweets, Boylan accused Cuomo of sexually harassing her for years while on the job, per CBS New York.
Despite the fact that the investigators found Cuomo's harassment to be unlawful, the report conducted by the New York attorney general noted that it would not come to a conclusion about whether these findings would lead to criminal prosecution, per CNN. As such, The List turned to legal experts Michelle Simpson Tuegel and Jamie White to explain what could come next for the governor. 
"Although the word of a witness can be enough evidence if believed by a jury and especially the word of several women ... AG James conducted an in-depth investigation where investigators spoke to 179 people and reviewed more than 74,000 pieces of evidence and concluded that Governor Cuomo sexually harassed multiple women in violation of state and federal laws," attorney Michelle Simpson Tuegel exclusively told The List. "A number of types of sexual harassment may not be a crime, but there is a potential civil claim, barring any defenses a government actor might have." 
Some believe that the victims will pursue a civil case against Cuomo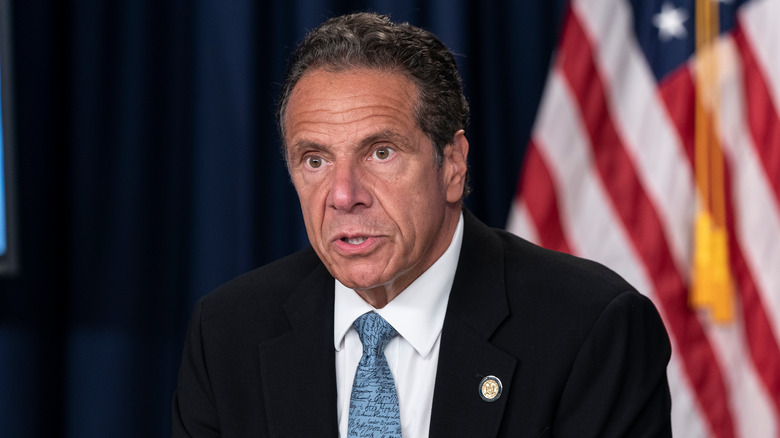 Shutterstock
While no details regarding a civil case against New York Governor Andrew Cuomo have been released, attorney Jamie White – who previously represented sexual abuse survivors in litigation involving the University of Michigan and Dr. Larry Nassar sexual abuse case — believes that one could be successful. "As of right now, there haven't been any allegations that rise to the level of criminal behavior," White exclusively told The List. "But we are dealing with a potential civil case against Cuomo, for what I would call a classic case of sexual harassment in a place of employment creating hostile work environment." White explained that this type of civil case "involves people in positions of power asserting themselves in a flirtatious or aggressive way," which can be detrimental to the victims in a number of ways and can stoke fear surrounding the stability of their employment.  
Given the fact that New York Attorney General Letitia James has announced publicly that she believes Cuomo to be guilty of sexual harassment, White believes that more women will come forward with their own allegations in the coming weeks and months. "I will not be surprised if more women come forward now that there has been accountability," White told The List. "Even though it appears to have been a vast investigation, seeing even more women come forward still would not shock me."