Legal Expert Shares What The Recent Findings Mean For Andrew Cuomo's Victims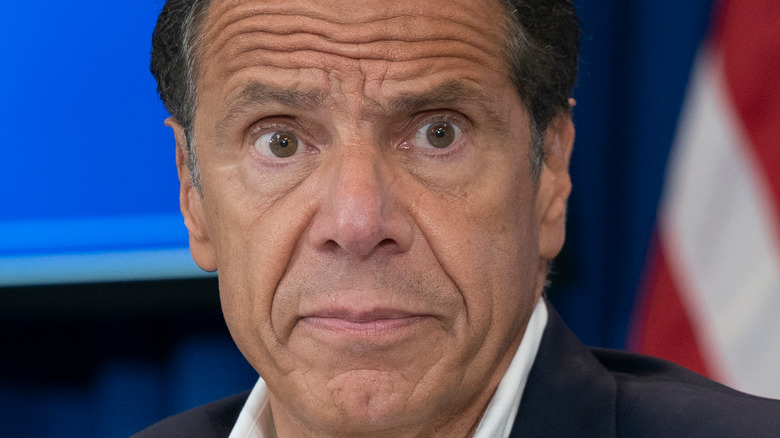 Shutterstock
On August 3, 2021, New York Attorney General Letitia James announced the findings of an investigation into sexual harassment claims filed against Governor Andrew Cuomo. State investigators spent five months speaking to a multitude of sources, including individuals who work for Cuomo as well as the people who filed the claims. Attorney General James shared that the investigation has sided with the accusers, and that the state believes Cuomo has violated several laws and has victimized people in the process.
The findings will likely impact the people who filed these claims in a few different ways, and a legal mind weighed in to comment on the case. Attorney Michelle Simpson Tuegel has represented clients in multiple high-profile cases, including the Larry Nassar litigation against The U.S. Olympic Committee, Michigan State University, and USA Gymnastics. She has also represented sexual assault survivors at the University of Southern California, and is also a nationally known advocate and voice for women and survivors of abuse and assault. In the wake of Cuomo's case, Tuegel gave her thoughts to The List about how the results of the investigation may impact the victims of the governor's actions.
What will happen to the people who filed complaints against Governor Cuomo?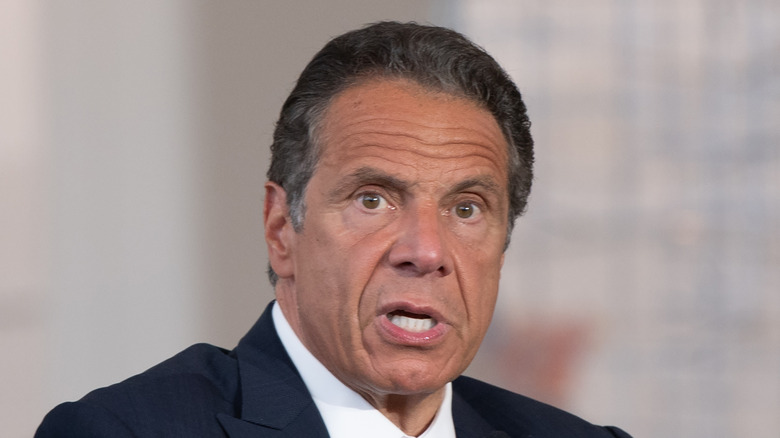 Shutterstock
Attorney Michelle Simpson Tuegel explained to The List that first and foremost, the findings of the Cuomo investigation show that the state of New York supports the women who came forward. "The results of the New York Attorney General's investigation serve as validation to the women who have come forward and bravely reported and disclosed their experiences of sexual harassment by Governor Cuomo," Tuegel said, which is arguably one of the biggest hurdles in any sexual harassment case — simply being believed as a survivor. 
Tuegel also believes that the findings can and should be used in court cases against Governor Andrew Cuomo, should any of the alleged victims wish to pursue legal action. "I think the results of the Attorney General's investigation — which was a very in-depth investigation — could be used in any legal case these women might decide to pursue," Tuegel explained. "In other sexual assault cases, for example Larry Nassar, when there have been such investigations, victims' attorneys want to get access to that information, because it's evidence that can be helpful to other claims, either civil or criminal." Tuegel further explained that given the in-depth nature of the investigation, future claims made by those who were harassed by Cuomo now have "viability." 
This is what Andrew Cuomo's accusers can do next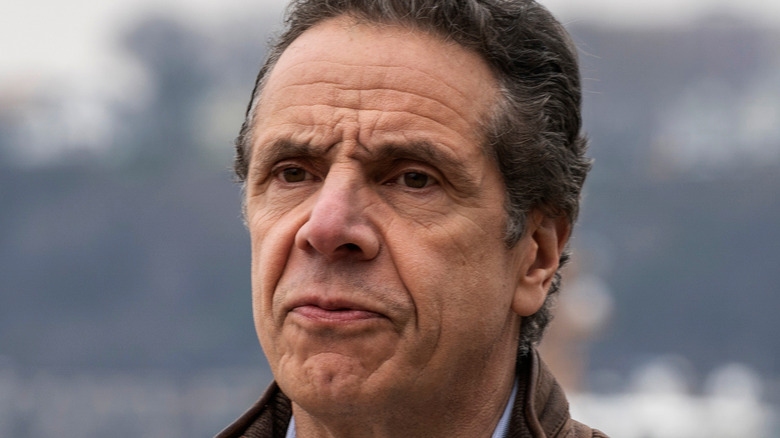 Shutterstock
As for next steps the accusers should take, attorney Michelle Simpson Tuegel has a lot of insight. "The next step for these women will be consulting with their attorneys what their legal options are," she explained. "A number of types of sexual harassment may not be a crime, but there is a potential civil claim, barring any defenses a government actor might have."
Tuegel also noted that reckonings such as these help enforce the fact that some people in power need to change how they behave around and toward others. She pointed out the hypocrisy that has often attached itself to men like Governor Andrew Cuomo, who have called "for accountability and act like allies of women," but perpetuate predatory behavior themselves. "Behind closed doors, they think different rules apply to them — seeing the result of such an in depth investigation serves only to say to these women that the scrutiny of they've undergone through the reporting process, the privacy they may have lost, the stress that had to endure was for a purpose," Tuegel explained.