The Truth About Taylor Swift And Ellie Goulding's Friendship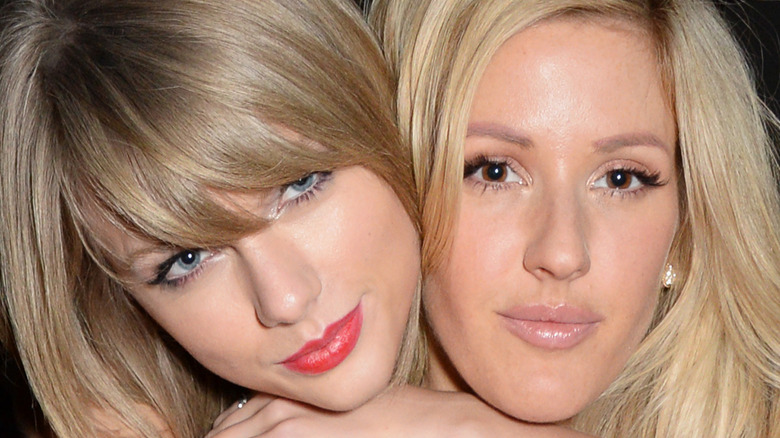 David M. Benett/Getty Images
Taylor Swift and Ellie Goulding are two of the biggest names in pop music. Both women boast a catalogue of amazing songs, such as Swift's hit single "Shake It Off" and Goulding's mega-famous "Love Me Like You Do". Although the media often likes to depict rivalries between female artists, Goulding and Swift serve as proof that you can maintain a respectful friendship regardless of whether you're competing on the charts.
These lovely ladies have been friends for almost a decade, with Goulding saying way back in 2012 that she considered Swift "inspirational" while giving an interview to BBC Radio. Despite the fact that both women previously dated DJ Calvin Harris, they've remained close over the years, per PopSugar. Goulding clearly holds a coveted spot amidst the ranks of Swift's friend group, which includes other famous members like longtime best friend Selena Gomez and Gigi Hadid, as noted by Vulture. 
So, what makes the two pop singers so close? Keep scrolling to learn truth about Taylor Swift and Ellie Goulding's friendship.
The history of Taylor Swift and Ellie Goulding's friendship runs deep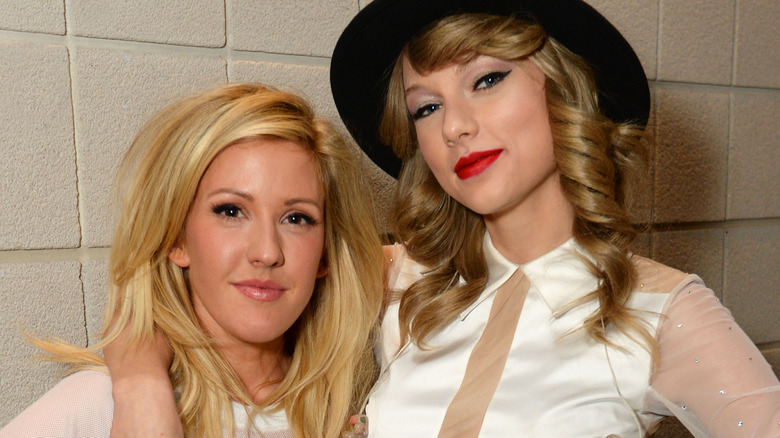 Dave Hogan/tas/Getty Images
Though these pals aren't photographed together often, it seems like Taylor Swift and Ellie Goulding have an unbreakable bond. If Goulding can willingly set Swift up with her rumored ex-boyfriend Calvin Harris, then nothing is going to stop these two women from being friends! Speaking of the situation in 2015, the "Lights" singer told The Sun (via Mirror), "I did play matchmaker, that's true. Calvin is a really great mate and he's so fantastic, and Taylor is such a cool person who I love. I thought, 'They're both really awesome and both really tall, they'll be brilliant together.'" 
So, how did these powerhouse women even meet? According to Swift, the pair met back in 2012 on the Jonathan Ross show, which airs in the U.K. She gushed over Goulding in an interview with Nick Grimshaw on Radio One at the time (via Mirror), calling her the "coolest girl." 
Swift and Goulding had no issue sharing their friendship with the world. When Swift started recruiting fellow femme fatales for her iconic "Bad Blood" music video, Goulding joined the cast. Swift even brought Goulding out on stage with her on tour numerous times, where the two would perform their hits together. From an outside perspective, it seemed like they shared a mutual love and respect for one another, which is always empowering to see. However, in recent years, there hasn't been much of a public update on their friendship. 
Are Taylor Swift and Ellie Goulding still friends?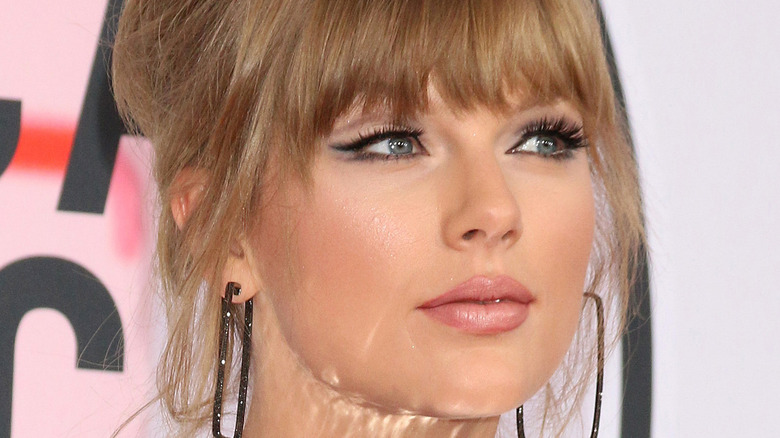 Shutterstock
Fans of both Taylor Swift and Ellie Goulding have speculated as to whether the two are still friends or not. Neither Swift nor Goulding have openly discussed the status of their friendship in recent interviews, and there isn't anything to suggest that they've had a falling out. The Things hypothesized that Goulding may have taken Calvin Harris' side following his split from Swift, which caused a rift between the two women. However, there isn't any substantial evidence to support that claim.
Goulding is known for being a private person, especially in regards to her personal life. She welcomed a son with her husband, Caspar Jopling, in May. The couple refrained from even announcing their pregnancy until Goulding was close to her due date, per Metro UK. And while Swift has become more outspoken over the years, she hasn't commented on any of her past or current friendships. Let's hope these two are just quietly enjoying time together away from the public eye.