Joe Biden Reveals Exactly What He Thinks Andrew Cuomo Should Do Next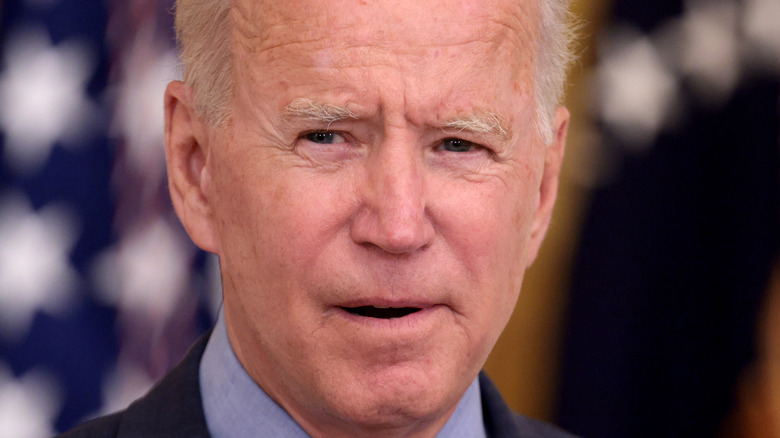 Win Mcnamee/Getty Images
Shocking details were revealed Tuesday as New York Attorney General Letitia James announced the results of an investigation that found Governor Andrew Cuomo had sexually harassed 11 women (via CNN). According to James' executive summary, it was found that Cuomo "harassed a number of current and former New York state employees," which included "engaging in unwelcome and nonconsensual touching, as well as making numerous offensive comments of a suggestive and sexual nature that created a hostile work environment for women." 
Following the attorney general's report, Cuomo issued an apology saying that he "now understand[s] that [his] interactions may have been insensitive or too personal" and that they had "been misinterpreted as an unwanted flirtation" (via The Hill). Back in March, while under investigation, Cuomo also said, "I never harassed anyone, I never assaulted anyone, I never abused anyone," and that he would not resign from his position (via CNBC). Things may change now that many officials have called for Cuomo's resignation, especially after what President Joe Biden had to say. 
President Biden is sticking by his statement in March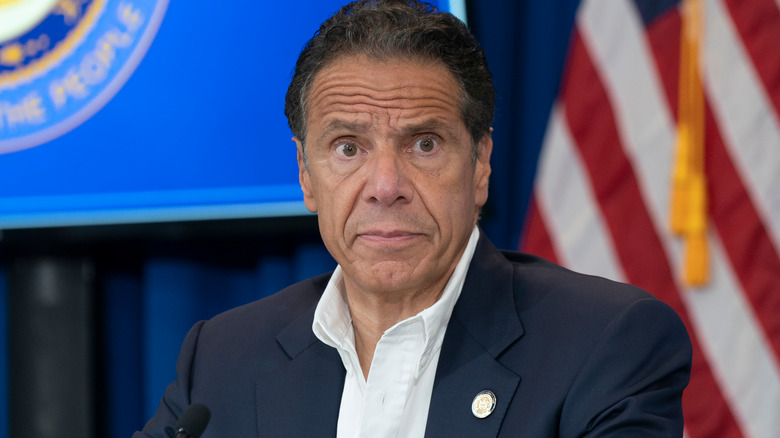 Shutterstock
According to CNBC, President Joe Biden told White House reporters that Governor Andrew Cuomo "should resign" in light of the findings. This isn't the first time the president has made this assertion. Back in March, Biden told ABC News that if the allegations brought against Cuomo were true, then he should resign (via Deadline). Despite Biden and Cuomo having been "friends and political allies" for years, according to Yahoo, the president is sticking with his initial statement. If the governor refuses to step down, Biden said, "I understand the state legislature may decide to impeach." 
It seems New York City Mayor Bill de Blasio is also pushing for impeachment if Cuomo won't step down. "If he won't resign, he should be impeached as quickly as possible by the state legislature," de Blasio said (via CNN). 
Along with Biden's direct response, White House Press Secretary Jen Psaki made a statement in support of the accusers, saying that anyone who has "lived through this type of experience ... deserve[s] to be treated with respect and dignity."