This Viral TikTok Bikini Set Is Only $22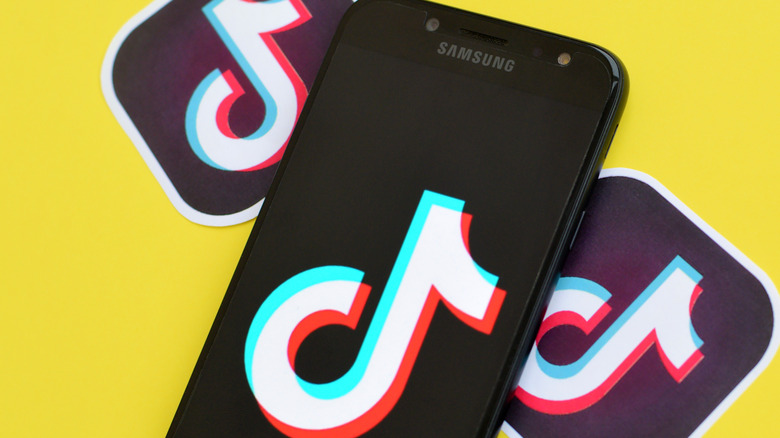 Shutterstock
We may receive a commission on purchases made from links.
You can never have too many bikinis. They're so small and take up such little space in a suitcase, making them perfect for beach holidays — but not just for lazing around by the pool and getting tan. A bikini can transform an outfit, too. Bikinis have proven to be multifunctional, and don't need to be used just as swimwear. Even if you can't make it on vacation this summer, you'll want to get as much mileage as possible out of your swimwear in 2021.
Between beauty tutorials, dances, and trends, TikTok has gotten many of us through quarantine over the past year and a half, so it's only natural we'd start to get fashion inspiration from the social media platform, too. First there were the viral Amazon leggings that made just about everyone's assets look amazing. Then viral Target sandals that were only $15 swept through the platform. 
As summer is in full swing, it's no surprise that trending swimwear is now taking over people's feeds. Keep scrolling to learn about the viral TikTok bikini set that is only $22.
The Chyrii sparkling lilac bikini is all over TikTok this summer
One of the bikinis taking TikTok by storm is this lilac sparkling two-piece from Chyrii Swim. Per PopSugar, TikTok influencers have been obsessing over the sparkly Chyrii Glitter High-Waisted Bikini Set — which is only $22— in recent months, and it's not hard to see why. The matching top and bottom come in a special elasticated glitter fabric, making it stylish for beachside bathing and heading to the waterfront cafe with your babes.
The high-waisted style of the bikini bottoms is super flattering on any shape, with an elegant twisted front and cheeky bum style. Plus, the top has a low-cut neckline and spaghetti strap style with the same central twist, making it the ideal choice for anyone looking for a super cute bathing suit style this summer. What's more, the Chryii bikini comes in several colors, so it will fit into any wardrobe and style. Overall, it's perfect for mix-and-matching poolside, or wearing with a pair of jean shorts out and about.