This Is What Jennifer Aniston Eats When She's Stressed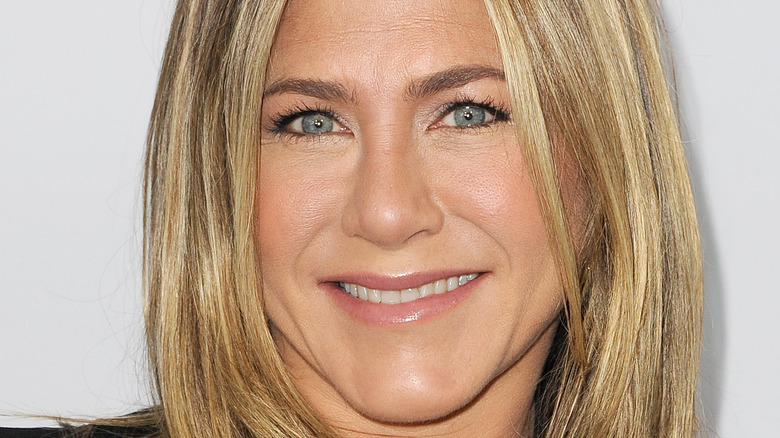 Shutterstock
"Friends" star Jennifer Aniston is known for maintaining an enviable figure throughout her decades-long career in Hollywood. 
While she's always kept a toned physique, these past few years, the Golden Globe winner has kicked up her fitness game to a whole new level (via Women's Health Magazine). Aniston's trainer, Gloveworx founder Leyon Azubuike, revealed that the actress works out nearly every single day for about an hour and a half. Azubuike also shared that the pair even have occasional 3 a.m. sessions when the mother of two has a busy day.
Aside from pushing herself in the gym, the "Just Go With It" star keeps a strict diet. In an interview with Byrdie, she revealed that she begins her day with warm lemon water and a shake or avocado with eggs. For lunch and dinner, the star chooses, "some form of vegetables or salad with protein — pretty basic." 
In addition to keeping her three main meals healthy, the star keeps her snacks extremely light (via Daily Mail).
Jennifer practices extreme will power in her diet plan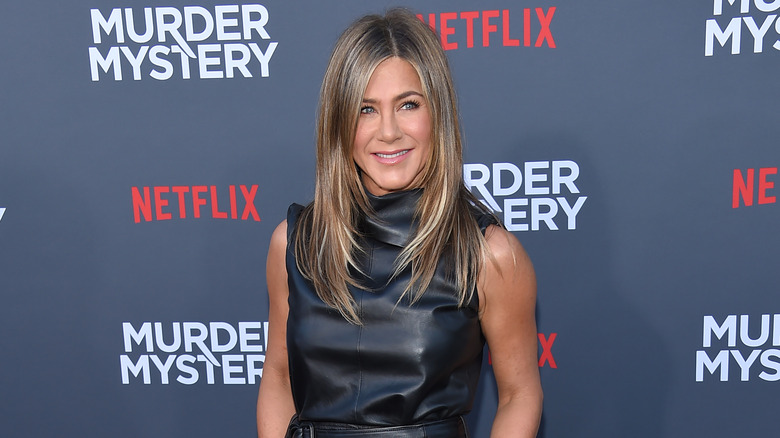 Shutterstock
Jennifer Aniston recently spoke with In Style for her cover shoot for the publication's September Issue. 
The "Murder Mystery" star shared that she regularly avoids unhealthy foods and has extreme willpower. When the interviewer, Laura Brown, asked Aniston what she eats when she's stressed, the actress replied, "A chip. Crunch, crunch, crunch." Brown asked Aniston if she meant just a single chip, to which the star replied, "Usually. I'm good at that. I can have one M&M, one chip. I know, that's so annoying."
It's clear that Aniston has mastered the art of restraint because M&Ms and chips are two foods that were created to be consumed by the mouthful. She also shared that she keeps her drinks super simple. Her go-to-drink is, "A margarita — clean, no sugar — or a dirty martini. I only have two to three drinks, tops, and I don't do exotic. When someone asks, 'Would you like a cranberry-coconut-cucumber-spiced or hibiscus whatever?' No, I would not." 
Though it must be difficult to keep her diet so clean, the handwork is clearly paying off.