What Ken Jennings Thinks About Possibly Becoming The New Host Of Jeopardy!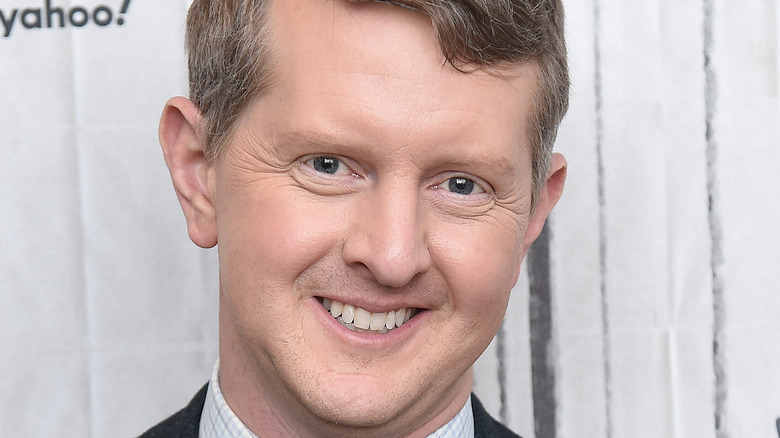 Gary Gershoff/Getty Images
Long-running game show "Jeopardy!" has struggled to recover from the death of beloved host Alex Trebek. In the time since, various guest hosts have been trafficked in, all of whom are attempting to fill a gap that, for diehard fans, probably can't be filled. Among those who were brave enough to take the reins thus far were "The Big Bang Theory" star Mayim Bialik, NFL player and fiancé of Shailene Woodley, Aaron Rodgers, and legendary "Jeopardy!" winner Ken Jennings.
According to Forbes, the top-rated host by a significant margin was the former contestant, who raked in between 9.36 and 10.35 million viewers during his six-week run. Evidently, viewers want to keep it in the family when it comes to the show Trebek shepherded for close to four decades. Jennings has always shied away from the limelight, though, with the exception of a highly publicized scandal involving resurfaced dodgy tweets. Would he take the mantle if it was offered?
Is the legendary winner ready to take the mantle?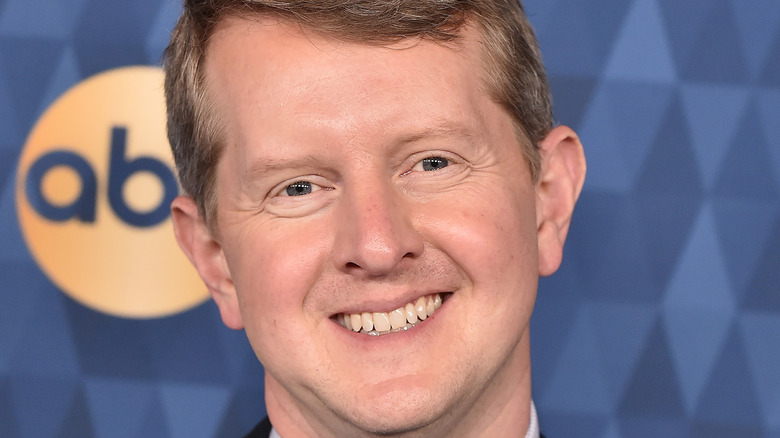 Shutterstock
As Gossip Cop notes, currying favor with "Jeopardy!" fans is no small feat, with Dr. Oz heavily criticized for his guest hosting stint. Ken Jennings was only the second celebrity host, following producer Mike Richards, with nine people having done so thus far and more to come. Competition to take the spot previously held by TV icon Alex Trebek is fierce, but Jennings seems like a pretty safe bet given his history with the show and his popularity with viewers. In fact, most fans simply assumed he'd be taking over from Trebek, even if Jennings isn't necessarily well-versed in hosting compared to the likes of Katie Couric, who also guested. He's remained coy up until now but, in a new interview with Chicago's WGN Radio, Jennings was put on the spot about whether he'll be taking over Trebek's role full-time. 
"I have no idea," Jennings admitted, adding, "Someone needs to decide this summer because I've heard they want to have a new permanent host lined up for next year and of course they start shooting those shows during the summer." Living up to his unfailingly humble reputation, Jennings refused to criticize his fellow guest hosts, noting simply that everybody brought something different to the game, proving "Jeopardy!" works regardless of who's fronting it. The lovable former contestant did admit he'd love to take on the role, however, with Jennings revealing he has his "fingers crossed" the call will come in shortly.