The Surprising Way David Bromstad Ended Up In Interior Design - Exclusive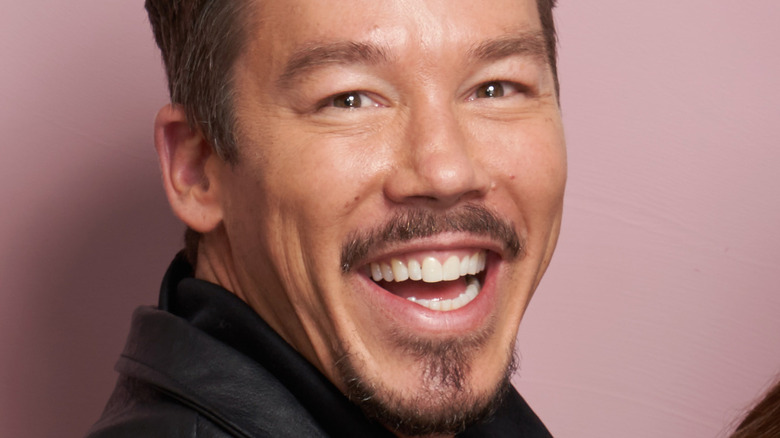 Corey Nickols/Getty Images
Have you ever wondered how some of our favorite HGTV stars ended up in interior design and real estate? As it turns out, there's not just one clear-cut path — and in the case of David Bromstad, it started off quite differently than you might have imagined. In an exclusive interview with The List, the "My Lottery Dream Home" star told us all about his humble beginnings and the decisions that led him to where he is today. 
It's no secret that Bromstad is quite the creative soul, as shown through his keen eye for design and sharp taste in real estate. But did you know that this professional creativity came from his time working at Disney World? That's right — the "Lottery" star didn't get his start in the business of homes, but through working as a Disney artist and animator.
So how did he end up where he is today, as one of the most well-known stars on HGTV?
His career began at Disney
David Bromstad's background working for Disney invigorated a passion for creativity that ultimately opened his mind to the different possibilities. If you take one look at the "Lottery" star, you'll see that he's covered head to toe in tattoos. From Harry Potter and Pride-themed tattoos, to ones that celebrate his family, and of course, a whole gamut of Disney-themed ink, Bromstad's enigmatic creativity has expanded past his professional life and onto the canvas that is his body (via Distractify).
Then came a time in his career where he was tasked to do something he had never done before: designing and styling a children's room. "They asked me to handle the kids' rooms for these model homes that were in the Southeast. So it was easy, because I was building props for end tables and just doing really basic headboards and being creative with it by doing murals," Bromstad explained. "But I wasn't technically doing the interior design. I was just doing the guts, and then the interior designer who I was working for put in the interior design."
David Bromstad's path to television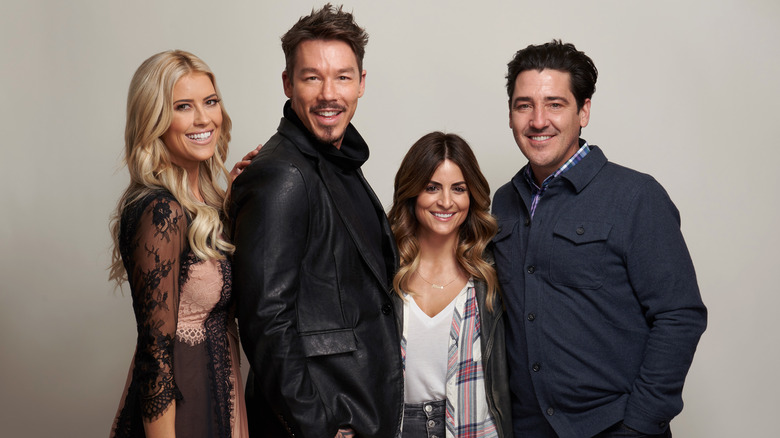 Corey Nickols/Getty Images
While David Bromstad is grateful for his time at Disney, he knew that it wasn't the place for him in the end. "The reason why animation wasn't working for me was because it was too simple. Drawing the same form over and over again," Bromstad confessed. He explained that he fell in love with being artistic in ways that extended past just his career in illustrating. "I realized I loved building. I'm like, 'I like creating spaces.'"
While these career paths might seem disparate, Bromstad doesn't feel the tiniest bit surprised that his experiences have led him to where he is today, from helping people find their dream homes to designing incredible interiors. He explained, "Everything I've done since I was in high school, through college and then working for Disney and Universal and then doing the kids' rooms ... Everything I've done through my life just seemed to fit perfectly. I'm obsessed with [interior design]. It's the passion I never knew I was going to have."
Bromstad maintains that if he hadn't been asked to design those children's rooms, he might not have ever pursued a career in interior design. And indeed, it was this experience that inspired him to try out for Season 1 of "HGTV Design Star," which he would then go on to win, transforming Bromstad into the house-hunting and interior design genius that we all can't get enough of.
Watch new episodes of "My Lottery Dream Home" each Friday night at 9 p.m. ET/PT on HGTV, and stream all episodes of the series on discovery+.