Inside The Lives Of Diddy's Kids Today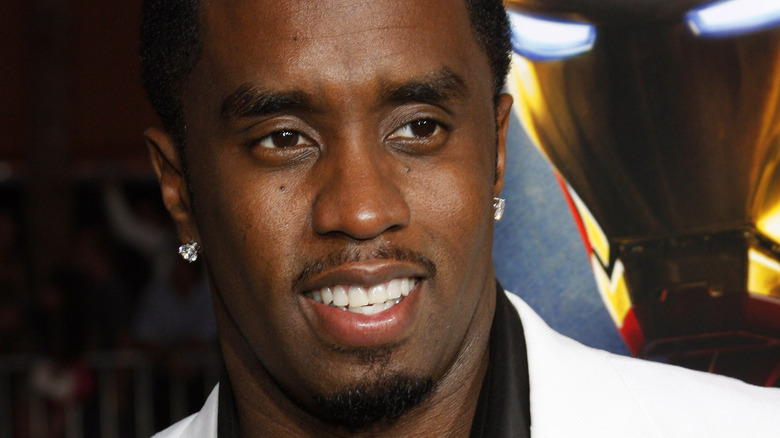 Shutterstock
Sean Combs, aka Diddy, is the father to six children: sons Quincy, Justin, and King and daughters Chance, Jessie, and D'Lila. On August 4, the September issue of Vogue, which Diddy covers, was released alongside a photo spread of the media mogul with his three daughters. Of course the world had to take a collective breath because Diddy's three girls are stunning in every way. The girls were each wearing vegan leather gowns designed by Maria Lucia Hohan, with Diddy reportedly telling the shoot's stylist that "If Beyoncé ain't gonna wear it, I don't want it on them," (via the Daily Mail).
In the piece, Diddy opens up about what it was like to lose the woman he says was the love of his life, Jessie and D'Lila's mother, Kim Porter. Per the Daily Mail, he explains, "I had to start to deal with it when I lost Kim, because I was like, 'Man, you had it.' I'm not saying I would do any of it differently. God willing – I would have had more time. I look at my life as I got a second chance. I'm on my second mountain."
The relationship between Diddy and Porter ended in 2007 when Porter found out her ex had secretly had a child with Sarah Chapman. That child is Chance.
What Diddy's three daughters are up to in 2021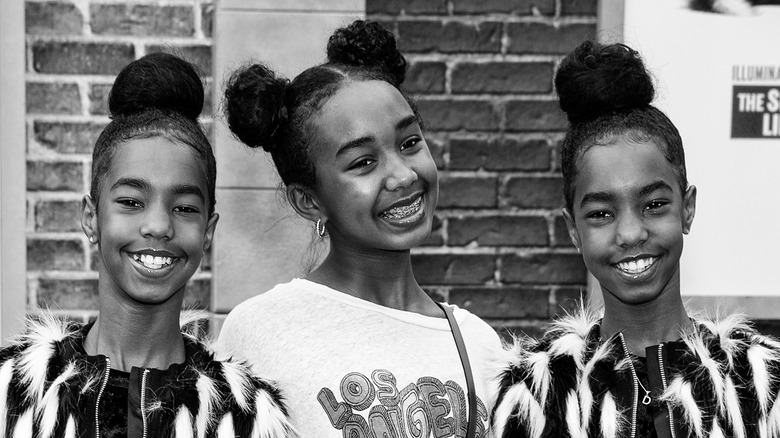 Shutterstock
Diddy's three daughters, Chance, Jessie, and D'Lila, all seem quite close. Diddy told Vanity Fair that these days, the family is doing great as whole, especially after spending a lot of time together over the last year-and-a-half. "I am the happiest I've ever been in life, I laugh the most, I smile the most, I breathe the most," he told Vanity Fair. He added that taking the time to focus on his kids and his family is what improved his life overall.
"For me, my life got better because I was running myself into the ground and I wasn't taking enough time for my family and for myself," explained, per People. "It's really been a blessing. I lost the mother of my children and the time that [my kids and I] were sequestered together, it helped me to make up for all those years I was on tour and to get closer to my family." Even though he's not out on the road, it sounds like Diddy has found something richer. "For me, it's been a blessing but really using the time to become a better father and a better person."
Jessie and D'Lila Combs have their own social media account, and have amassed huge followings on both Instagram and TikTok. Meanwhile, Chance Combs shares a bit of her life on Instagram as well, and appears to be pursuing a career as a model.