The Surprising Place Meghan And Harry Almost Moved Before Calling California Home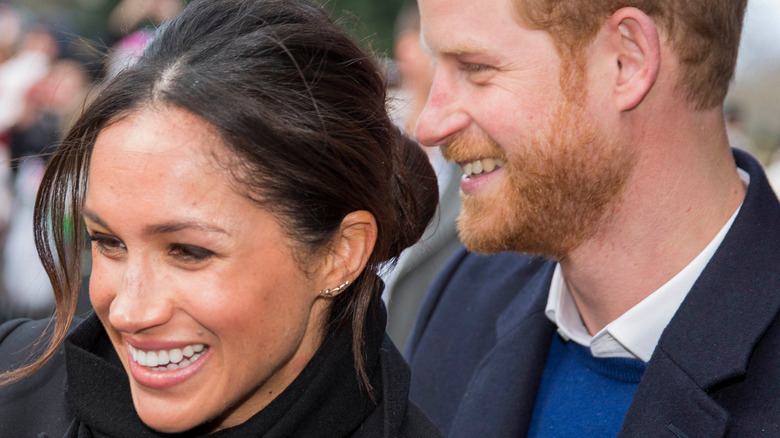 Shutterstock
That they wanted to leave England would send shock waves across the world. But Meghan and Harry departed the home the Prince had known his entire life to head across the pond to California in March of 2020, eventually settling into a mega-mansion in Montecito (via USA Today). 
By most accounts, it seems living in the U.S., and specifically on the West coast, has turned out to be a good fit for Harry, with royal expert Katie Nicholl saying about the new dad of two that he is a "very laid-back person, he loves nature and being by the ocean" (via Marie Claire).
Of course, for Meghan, a move to California was like going home, since the 40-year-old was born in Los Angeles (via Biography).
All told, the location the family chose makes sense — especially given that Meghan and Harry have ties to Hollywood. One project sees them developing an animated series with Netflix (via The Hollywood Reporter).
So, can you believe that the Duke and Duchess of Sussex almost moved to a completely different part of the globe?
Meghan and Harry nearly settled across the planet from Montecito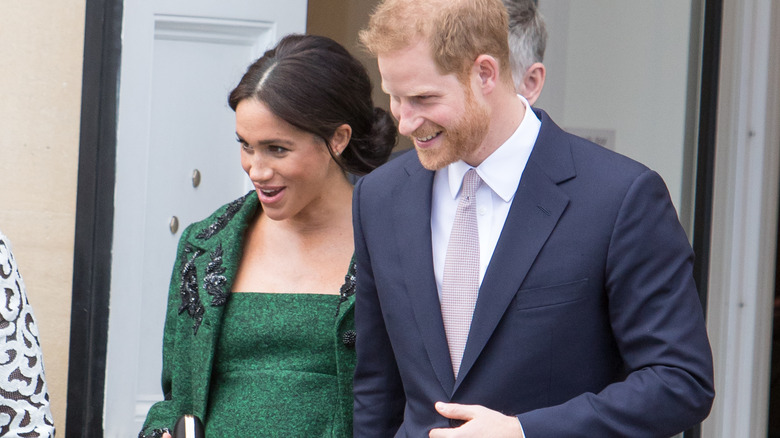 Shutterstock
According to Sky News, Meghan and Harry almost chose New Zealand instead of California when considering their exit from Buckingham Palace. This is according to governor-general Dame Patsy Reddy, who said that during a 2018 visit shortly after their wedding, "They said that they could imagine living in a place like this and wondered whether we thought it would be theoretically possible. Even possible for them to have a place in New Zealand."
Reddy recalls, "Of course, we said, 'Sure. It would be fine'. There are lots of opportunities to live in New Zealand, but that would be something that they'd have to explore. They were looking at how they might raise their family. And obviously they've made some decisions since."
Indeed, as Metro notes, during her infamous Oprah interview, Meghan herself talked about New Zealand as a potential locale the couple considered upon realizing a move was necessary. She also mentioned Canada and South Africa.