Why Taylor Swift's Cryptic Post Has Twitter In A Frenzy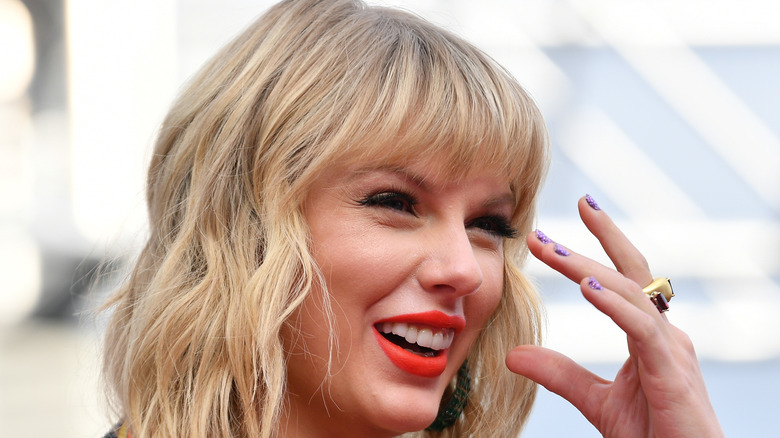 Dia Dipasupil/Getty Images
Taylor Swift is known for dropping cryptic clues in her lyrics, via album art, and on social media for fans to pore over. As BuzzFeed reported, regarding the release of "Folklore" in July 2020, even when it seemed the singer-songwriter wasn't teasing something, it turned out she actually was. In the case of "Folklore," the album appeared to have been dropped unexpectedly, with barely a day's notice. However, after some online sleuthing, several clues came to light that, if we were all paying attention at the time, would've signaled that something was up. 
Swift is busy re-recording some of her most famous albums at the moment due to the ongoing controversy with her former manager and nemesis, Scooter Braun. As Pitchfork confirmed a couple months ago, the next record set for re-release is "Red," with "Red (Taylor's Version)" slated to drop Nov. 19, 2021. The album was originally released in 2012 and features hit songs like "We Are Never Getting Back Together." The new version follows "Fearless (Taylor's Version)," which dropped in April 2021. In true Swift fashion, however, she's teasing her latest release with a cipher.  
Taylor Swift is teasing her hottest collaboration yet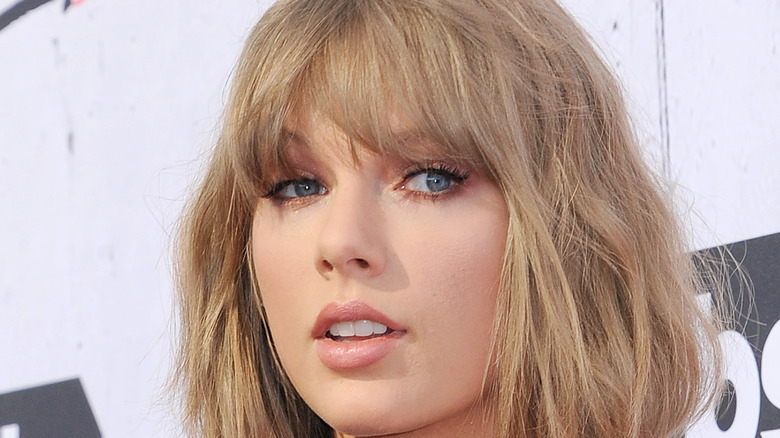 Shutterstock
Taking to Twitter, proud puzzle fanatic Taylor Swift wrote: "*presses post* *cackles maniacally* Level: casually cruel in the name of being honest." The cryptic message was posted alongside a video (all in red, of course) featuring a whole bunch of scrambled letters spilling out of a safe. 
Swifties in the comments immediately deduced it was a crossword puzzle. The vault, meanwhile, represents the back catalog from which Swift has been releasing music. As Variety confirmed, the results of the word jumble reveal that none other than Phoebe Bridgers might be guesting on a track for "Red (Taylor's Version)," joining Chris Stapleton and Swift's longtime friend Ed Sheeran, who also featured on the original album and recently confirmed he'd re-recorded his vocals for their duet, "Everything Has Changed." 
Bridgers' name was actually rather easy to decipher, presumably by design, but Stapleton's left fans scratching their heads. Luckily, as one quipped on Twitter, they had all the time in the world to figure it out. Also included in the puzzle were the words "better" and "man," likely a reference to the track Swift famously gave to Little Big Town, which later hit No. 1. (Perhaps fans will finally be getting the Swift version they've always wanted?) 
There are very few details available about the "Red" re-release, but we know it'll include a whopping 30 songs, including the long-awaited 10-minute version of "All Too Well," which was also hinted at in the jumble. Swift released a similar video to tease "Fearless (Taylor's Version)."
We can't wait to see what Swift has up her sleeve next.