The Real Reason Rudy Giuliani Is Coming To Andrew Cuomo's Defense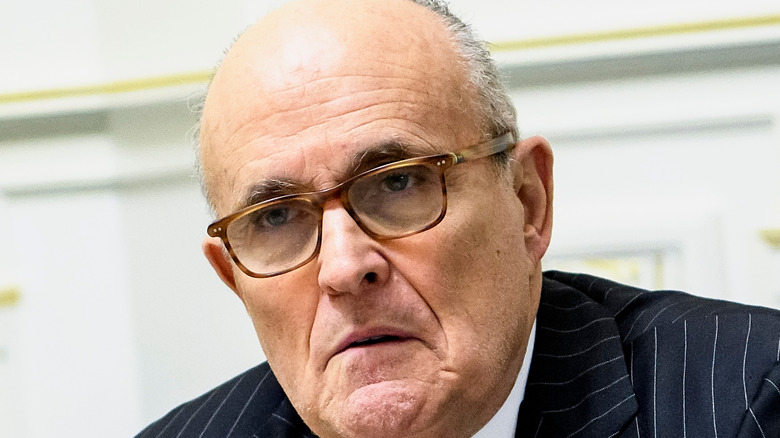 Shutterstock
In a series of tweets, Republican former New York Mayor Rudy Giuliani has come to the defense of Andrew Cuomo during the investigation into sexual harassment allegations made against the New York Governor. The New York Post noted that this show of unity is odd, not least because of Giuliani and Cuomo's political differences. Giuliani's son, Andrew, is currently running to unseat Cuomo.
Indy100 reported that Giuliani's tweets followed New York Attorney General Letitia James' verdict in the investigation into Cuomo's actions on Aug. 3. The Attorney General "concluded that Governor Cuomo sexually harassed multiple women, and in doing so, violated federal and state law."
Vanity Fair wrote that in a 165-page report, the Attorney General's office said that the governor sexually harassed nearly a dozen women and that during the interviews and after reading thousands of documents, a "deeply disturbing, yet clear, picture" of Cuomo's behavior was made clear.
Cuomo defended himself against the allegations and Business Insider notes that he said, "The facts are much different than what has been portrayed ... I never touched anyone inappropriately or made inappropriate sexual advances. That is just not who I am and that is not who I have ever been."
Rudy Giuliani said, 'We used to have trials before convictions'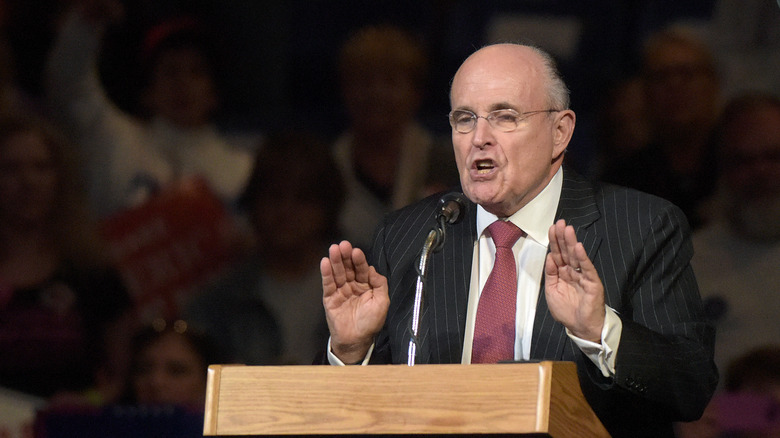 Shutterstock
Since the investigation into Andrew Cuomo's actions came to a conclusion on Aug. 3, many senior political officials have called for him to resign. Business Insider reported that President Joe Biden said, "Let's take one thing at a time here. I think he should resign."
In a move that's shocked many political commentators, Rudy Giuliani posted a series of tweets in defense of Cuomo following the verdict. In one he said, "Today's AG James' "trial by press conference" marks the end of Due Process and Constitutional Law as we know it in America! Conviction by press conference, investigative report, and media verdict without a trial became illegal one thousand years ago. Is there any wisdom left?"
He continued, "Now we will find out who really believes in the rule of law. It is very disappointing that some of the right-wing protectors of due process for President Donald have convicted Cuomo on a report from 3 prosecutors who up until now were trying to frame Trump."
And Giuliani hammered home his stance when he tweeted, "Cuomo may be guilty, but we used to have trials before convictions. That's what Cuomo's Democrat allies denied President Trump. There would be poetic justice if they did that to Cuomo, but it would be unjust, dangerous, and entirely un-American."