The Truth About Teresa Giudice And Margaret Josephs' Relationship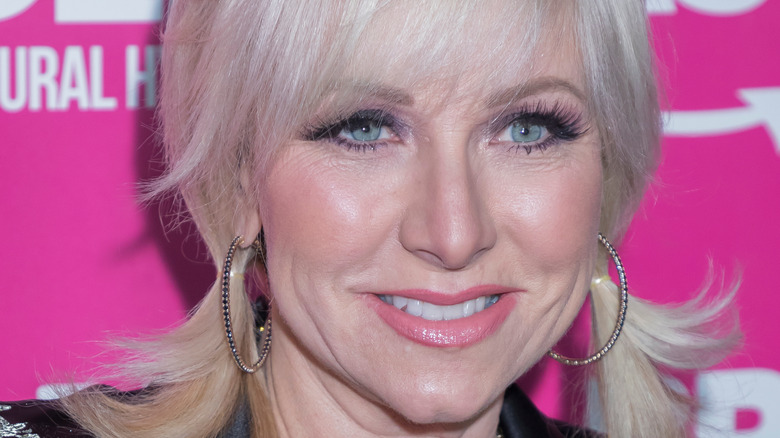 Shutterstock
"Real Housewives of New Jersey" star Teresa Giudice has found herself at the center of many feuds throughout her tenure on the reality series. One of her most infamous battles was a fight with former "RHONJ" star Danielle Staub in Season 1. The stand-off ended with a table flip heard 'round the world, and set a new standard for future "Real Housewives" drama (via TV Insider). At the end of season 2, Staub left the series and the drama behind her (via Entertainment Weekly). However, she was able to reconcile with Giudice and returned to "RHONJ" a "friend of the cast" for seasons eight through ten (via Bravo).
While Giudice was happy to have found a friend in Staub, their reconciliation lead to a falling out with another housewife in season ten. During a girls' trip down the shore, Staub pulled Margaret Josephs' hair during a heated conversation (via People). While this interaction left Josephs' fuming at Staub, the latter revealed at the end of the season that Giudice told her to pull Josephs' hair. This bombshell put a wedge in-between the pair's friendship and left fans wondering whether they could ever reconcile.
Teresa Giudice and Margaret Josephs are doing great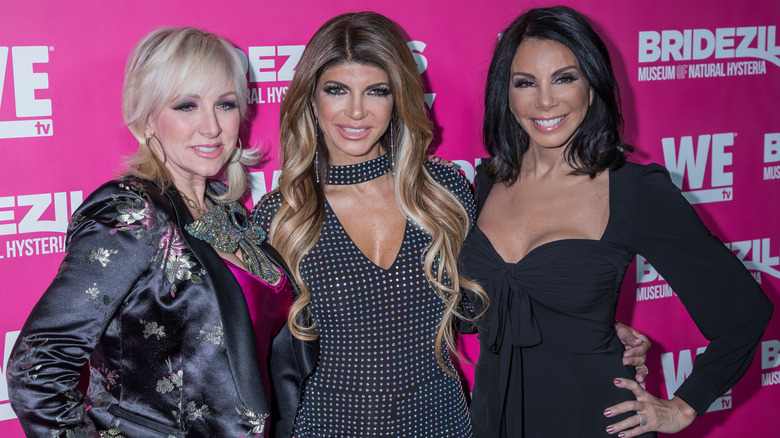 Shutterstock
Following the explosive "Real Housewives of New Jersey" season ten finale, Teresa Giudice had a chance to apologize to Margaret Josephs at the reunion (via People). The 49-year-old admitted that she "made a bad judgment call" and noted that she isn't perfect. Giudice hugged Josephs and said, "I'm sorry. I love you, you've been there for me. You were there when my mom passed away, with the wreath, and I would never do anything to hurt you." The "Caviar Dreams, Tuna Fish Budget" writer accepted the apology and later elaborated on the current state of the pair's relationship.
On an episode of "The Daily Dish" podcast, Josephs told the co-hosts that the pair are doing well (via Bravo). She explained, "We went away the day after the reunion together. We were holding hands the entire time. You know, we were emotional. We saw each other at the airport the next morning; we were flying to Canada. We were both teary-eyed. It was rough." She also noted that Giudice was very apologetic about the situation. Josephs said, "I forgive her. I believe she was truly sorry and we've been great."