Justin Bieber Has This Surprising Request For The Media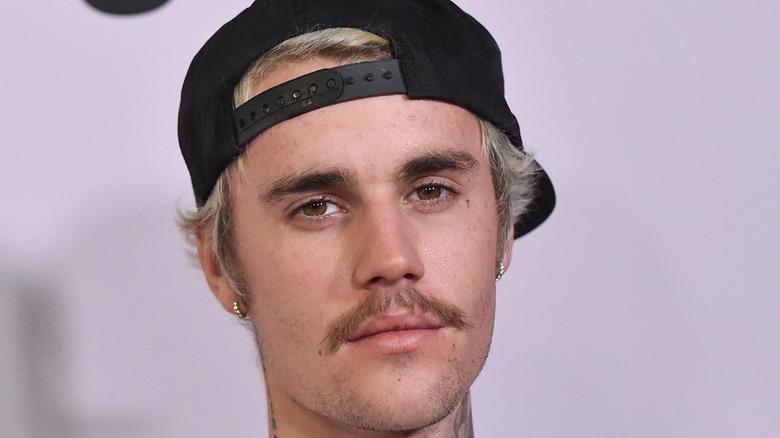 Shutterstock
Justin Bieber has been in the public eye for most of his life, weathering a number of headline-grabbing controversies over the years, the latest of which found the "Sorry" hit-maker defending himself against accusations of racism. As Entertainment Weekly reported in early August 2021, the iconic pop star took to his Instagram Stories after fans criticized him for promoting "Dangerous: The Double Album," the latest record from beleaguered country singer-songwriter Morgan Wallen. Wallen was caught on camera using the n-word and, although he's since apologized for his behavior, for many people, it wasn't enough. 
Bieber deleted his post promoting Wallen's album, but the damage was already done, leading him to release a lengthy statement admitting, "I had no idea that the guy's music I posted was recently found saying racist comments. As you know I don't support or tolerate any sort of racism or discrimination. I had no idea, I sincerely apologize to anyone I offended." The pop star himself came under fire after a couple videos surfaced of him as a teenager openly using the n-word. He apologized profusely at the time, and reflected on his own issues in the Wallen post, acknowledging, "I have so much more to learn." 
However, in the midst of his own teachable moment, Bieber is asking the media to take accountability for their alleged misconduct too.
Justin Bieber doesn't want past difficult times of his life in the press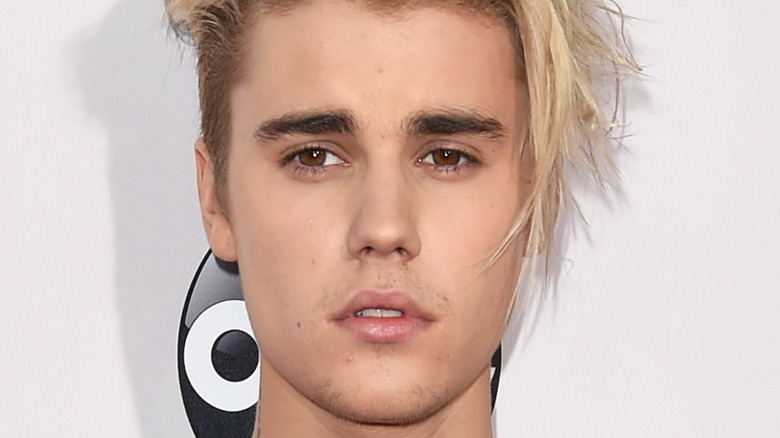 Jason Merritt/term/Getty Images
According to Page Six, Justin Bieber, one of the most photographed people on the planet alongside wife Hailey Bieber, is asking the media to show some respect and stop using photos of him from when the pop star was battling Lyme disease. "I'm still in shock we are still using these photos of me, I'm telling you media wants to pick bad photos of me to make it look like I'm not okay," he railed in an Instagram Story. Describing this treatment as "not right," Bieber reasoned there are plenty of photo shoots and other events to choose from, suggesting these unflattering shots are being chosen as a deliberate attempt to make him look dodgy.
The "Yummy" hit-maker opened up about his Lyme disease diagnosis in a documentary released in 2020. He also argued on social media that anyone who thinks he looks like a drug addict should take note of the fact Bieber was actually struggling with a real medical issue, noting he had "a serious case of chronic mono" that adversely affected his "skin, brain function, energy, and overall health." Sharing a selection of photos from the time, Bieber acknowledged he looked "disheveled," but argued it was a difficult period overall. He also suggested the outlets using such photos are jealous, advising, "Understand that there are people in your life that don't want you to thrive, and sometimes that is a hard pill to swallow."