Why Justin Bieber Is Upset With His Fans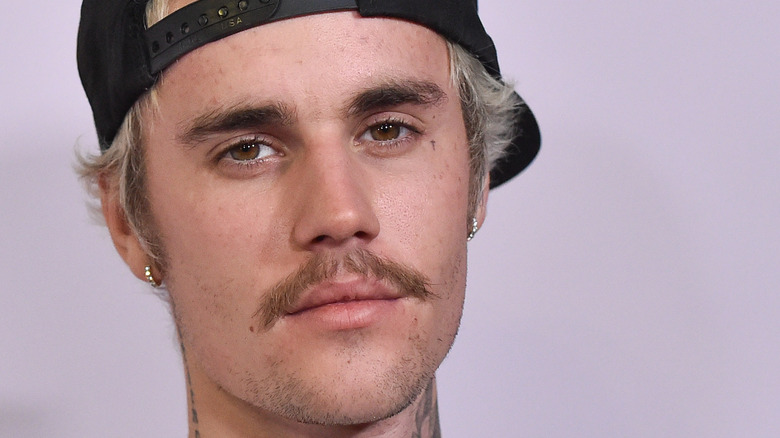 Shutterstock
It's no secret that Justin Bieber has one of the most dedicated fan bases in the world. After all, the 27-year-old "Love Yourself" singer has been making hearts swoon ever since he first exploded onto the pop music scene with his debut single, "One Time," in 2009, per Biography. However, just because Bieber has a huge fan base doesn't mean that he's always had a good relationship with his fans; in fact, over the last decade, he's basically been on a roller coaster ride when it comes to his feelings about Beliebers.
After publicly thanking his fans for supporting him on multiple occasions during his rise to stardom, Bieber's mindset about his fans took a hard turn after the singer suddenly ended his meet and greets in 2016, taking to Instagram to reveal that Beliebers full-on drain his energy and it makes him unhappy (via People). Later that year, the Biebs got candid about feeling "like a zoo animal" in an honest yet heartbreaking Instagram post, writing, "If you happen to see me out somewhere, know that I'm not gonna take a picture. I'm done taking pictures. It has gotten to the point that people won't even say hi to me or recognize me as a human. I feel like a zoo animal, and I wanna be able to keep my sanity. I realize people will be disappointed, but I don't owe anybody a picture."
Justin Bieber's latest rant about his fans is making the rounds online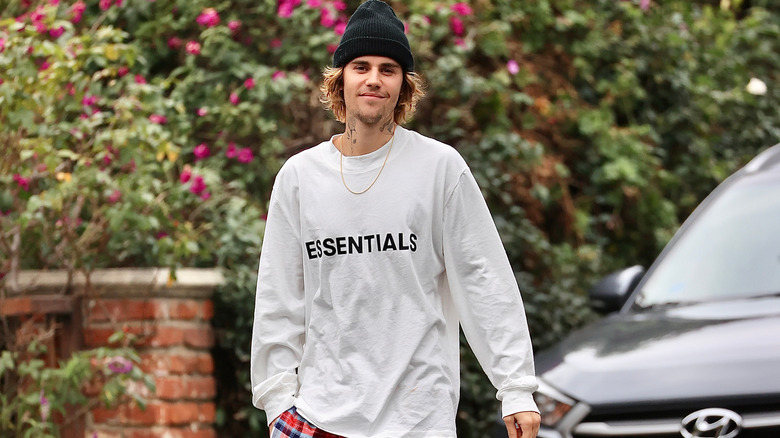 Shutterstock
In a new video that was posted to TikTok, Justin Bieber can be seen walking into his Brooklyn, New York apartment where he currently resides with wife Hailey. Speaking to a group of fans gathered outside the entrance of the apartment building, the Biebs issued a warning to his loyal followers, telling them, "I hear you, I hear you. But this is my home. You know what I mean? This is where I live" (via Page Six).
"And I don't appreciate you guys being here. You know when you come home at the end of the night, and you want to relax? This is my space to do that," the "What Do You Mean" singer continued, adding, "So I would appreciate it if you guys could leave."
To make matters worse, a fan even asked Bieber for a hug after he asked the group to leave, to which he just walked by the gutsy fan and ignored them while heading into his apartment.
Fans took to social media to praise Justin Bieber for how he handled the crowd outside his apartment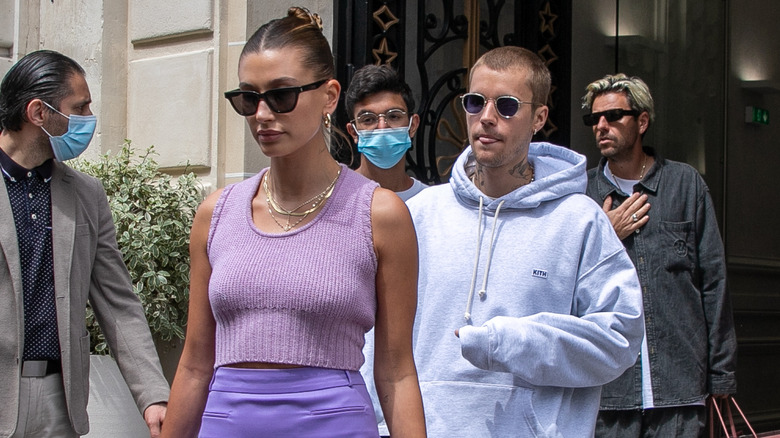 Marc Piasecki/Getty Images
Once the video started making the rounds online, many fans actually came to Justin Bieber's defense and praised him for the way he handled the situation. "I'm beginning to love this guy a lot. Ever since o [sic] listened to his song "Lonely" I kinda understand what he has to go through growing up. And this right here, is classy way to tell his fans please I'm human too, lemme rest ... You gotta love him," one fan wrote on Twitter, while another said, "Take a look at this — @justinbieber confronted a group of fans that waited hours outside of his NYC apartment to get a glimpse of the star. He says he doesn't appreciate them being outside of his home, his safe space. I think he handled it in a very Canadian & polite manner."
This isn't the first time Bieber addressed the stalker-ish tendencies of his most dedicated fans. In an now-expired Instagram Story from October 2020, the Biebs ranted about followers who waited outside his home to catch a glimpse of him. "This is not a hotel. It's my home," he said (via Page Six), adding, "How do you convince yourself it's not completely inappropriate and disrespectful to wait outside my home to gawk, stare and take pictures as I walk into my apartment."