Inside Justin Bieber And Morgan Wallen's Relationship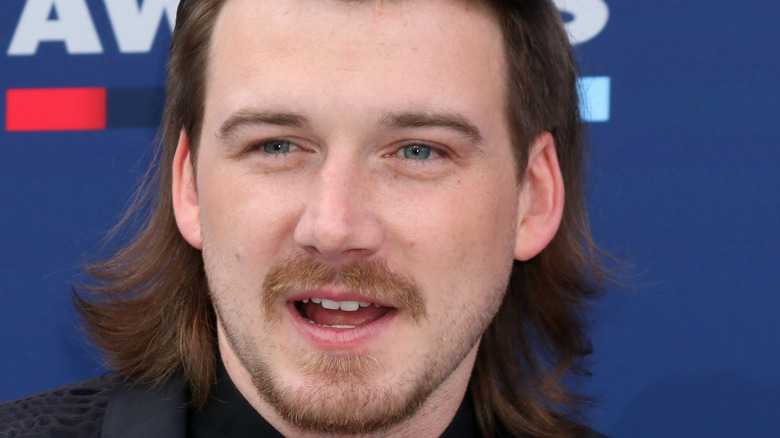 Shutterstock
Back in February, Morgan Wallen came under fire after TMZ obtained and published a video of the popular country singer using a racial slur to describe one of his friends. Though he released an apology after the video was made public, Wallen's career took a nosedive as his record label contract was suspended, his songs were removed from radio airplay, and he was disqualified from the 2021 Academy of Country Music Awards, per People Magazine.
"I'm embarrassed and sorry," Wallen said in a statement obtained by Good Morning America. "I used an unacceptable and inappropriate racial slur that I wish I could take back. There are no excuses to use this type of language, ever. I want to sincerely apologize for using the word. I promise to do better." After months of steering clear of the limelight, Wallen was interviewed by co-host Michael Strahan on Good Morning America, where he admitted to being on an alcohol bender while the video was filmed.
Pop singer Justin Bieber has also been caught uttering racial slurs in videos. In his mid-teens, Bieber appeared in videos in which he inserted a racial slur in place of lyrics from his song "One Less Lonely Girl" and joked about joining the Ku Klux Klan. In another video, Bieber was using racial slurs in a degrading joke about Black people. The videos were made public back in 2014 and Bieber has since apologized for his actions, per CNN.
Bieber came under fire for his support of Wallen's music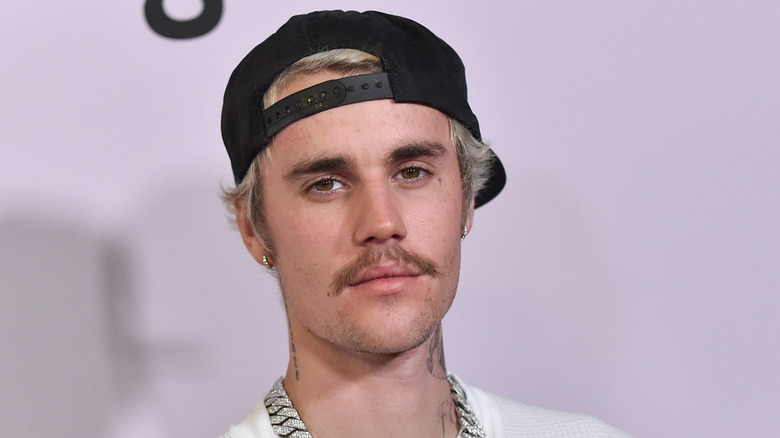 Shutterstock
Yesterday, singer Justin Bieber shared a photo of country music singer Morgan Wallen's album, "Dangerous: The Double Album," commenting on how he enjoyed the album, on his Instagram story and was quickly overcome with backlash from his support of the singer, per People Magazine. It does not seem that Bieber and Wallen knew each other at all prior to Bieber posting his album on his Instagram story. Bieber quickly deleted the original slide and issued an apology on his Instagram story. According to Bieber, he had no idea about Wallen's video and resulting criticism. "I had no idea that the guy's music I posted was recently found saying racist comments, as you know I don't support or tolerate any sort of racism or discrimination," Bieber wrote in his Instagram story. "I had no idea, I sincerely apologize to anyone I offended."
In another Instagram story, Bieber referenced his own controversy involving racial slurs. "When I was a kid, I was incredibly ignorant and said some very hurtful racist jokes that were clearly not funny," Bieber said in his Instagram story. "I hurt a lot of people especially the Black people in my life but was fortunate enough to have had them educate me on the horrifying origin of the N-word. This brings those painful memories back up, I will always take ownership for my ignorance and my past because I know I am not that person."