How The Mini-Backpack Is Replacing The Fanny Pack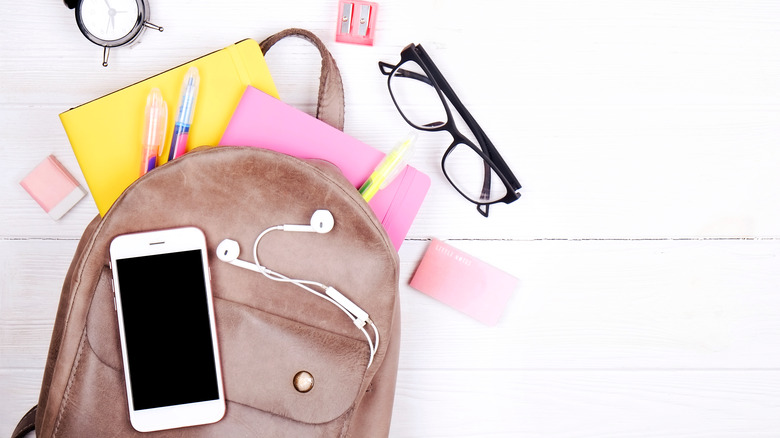 Shutterstock
When it comes to fashion, it seems as though everything comes full circle. While some style trends take a backseat and retire themselves, they always come back around and pop up in the spotlight again before we know it. If there is one thing that is for sure, we know that the 1990s are making a full circle comeback and we aren't mad about it. 
While some of the trends fell off for a while, like baggy jeans and choker necklaces, they are most definitely popular again. One thing from the '90s that we saw pop back up was fanny packs. Sported at festivals and even bars, many millennials loved the convenience and simplicity of the fanny pack and strapped them right back onto their waists (or rather, shoulders) like the year was 1995. 
Why were fanny packs back in style? Well, people absolutely love having the "hands free" experience of a bag again (via the Wall Street Journal). It's small, not bulky, and gives you some space to operate without your arm being weighed down by a mini purse. And yet, just as quick as the fanny packs came back, they're taking a backseat once again for another returning trend.
How the mini-backpack is taking over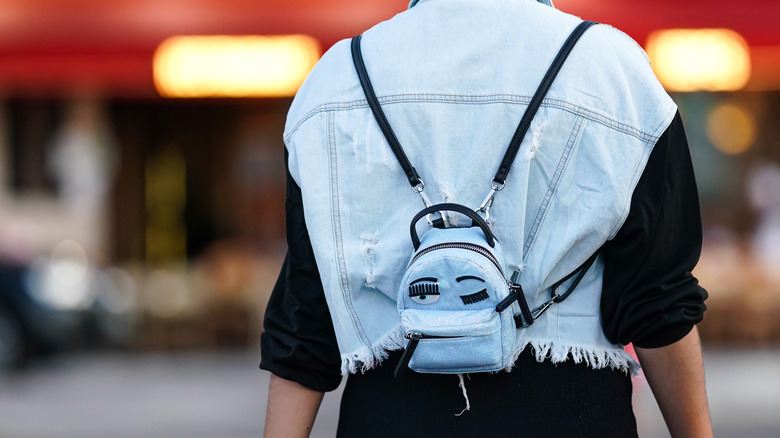 Edward Berthelot/Getty Images
Also stepping back out from the 1990s happens to be the mini-backpack. The mini-backpack first popped out in the '90s and gained wide popularity when Cher Horowitz rocked it in the iconic movie "Clueless" (via Vogue). Of course, any fashion guru wanted to get their hands on just about everything Cher owned — like, of course, her epic closet. But, the mini-backpack was one that was convenient and chic all in one. 
Not only did the 1990s divas sport the mini bags, but today's influencers and celebrities are bringing them back full circle. In fact, big brands like Gucci and Louis Vuitton are also getting in on the trend, pushing some mini-backpacks in their signature logos. 
But, how did the mini-backpack replace the love for the fanny pack? It's simple — people love the look of the mini over the fanny pack. When polled, 77.3% of people claim they would rather rock the mini-backpack over the 22.7% who would prefer the fanny pack (via The Tylt). They still give you the experience of the hands-free convenience, but without a strap across your torso or around your belly area (for anyone who still wore it that way today).
And so, yes, the people have spoken — mini-backpacks all the way (at least for now).