Meghan Markle's Brother Has Harsh Words For The Royal In The Big Brother Trailer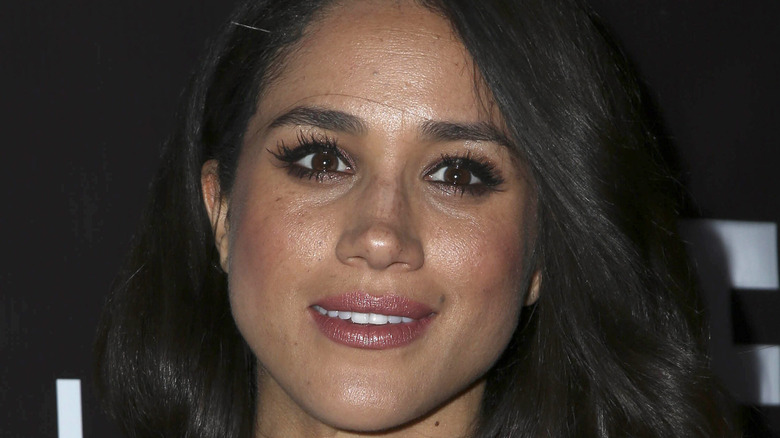 Shutterstock
When the hit reality series "Big Brother" first premiered in the Netherlands in 1999 (via IMDb), an international phenomenon was born (via ET Canada). Over the past two decades, the series has grown into a full-fledged franchise, consisting of over 50 different versions. 
For those who have been living under a rock, "Big Brother" follows a group of people living together in a house filled with cameras and microphones recording their every move. In exchange for giving up their privacy, the contestants have an opportunity to win a monetary prize by competing to be the last one standing. While there are many iterations of the hit reality series, "Big Brother Australia" is widely considered one of the best spinoffs.
With Australia's "Big Brother VIP" season premiere around the corner, the series shared a trailer on Twitter. The video revealed that many big names will compete this season. Some of the most exciting cast members include Olympian Caitlyn Jenner; Donald Trump's former political aide Omarosa; and Meghan Markle's half-brother, Thomas Markle Jr., who shared some choice words about the Duchess.
Thomas Markle Jr. called Meghan Markle shallow
Gilbert Carrasquillo/Getty Images
In the new "Big Brother VIP" trailer, Thomas Markle Jr. introduced himself as Meghan Markle's brother (via Cosmopolitan). He joked, "I'm Meghan Markle's brother. I'm the biggest brother of them all." He followed that statement with a jab at his half-sister. He claimed that he told Meghan's husband, Prince Harry, "I think she's going to ruin your life. She's very shallow." This revelation is almost certainly in reference to a 2018 letter Markle sent to Harry before he wed Meghan (via Us Magazine). In the letter, published by InTouch, Markle said that Meghan is a "jaded, shallow, conceited woman that will make a joke of you and the royal family heritage."
Though Markle felt confident enough in his opinion of his sister to warn the prince about their impending nuptials, the "Big Brother" star doesn't have much of a relationship with his half-sister. Markle stopped living with Meghan Markle when she was just a toddler. Hopefully, the series trailer isn't an indication that Markle will use this platform to continue to speak poorly of the Duchess of Sussex.