The Truth About Leslie Jones And Kyle Mooney's Relationship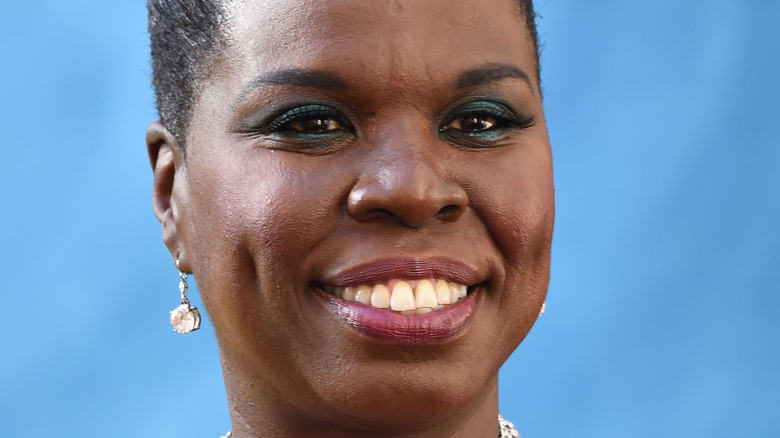 Shutterstock
She's one of the funniest women in Hollywood, but Leslie Jones has had difficulty finding love. In February 2021, she complained on Twitter about being kicked off dating app Hinge, railing, "I literally just signed up yesterday! And they don't even tell you why. So f*****g lame after taking my money!" Hinge apologized, confirming her account had been reinstated and reasoning maybe fans though it was too good to be true when they spotted the beloved comedian on there. According to Madame Noire, Jones opened up about her experience during an appearance on "The Wendy Williams Show," admitting the men on Hinge aren't the best.
The "Saturday Night Live" breakout reasoned, "You know y'all always talk about how women are crazy — y'all need to go talk to somebody too. Okay? We not all crazy, y'all just broken." In 2017, Jones was rumored to have a secret boyfriend after tweeting about dating somebody on the DL. However, she later clarified, "Just so everyone knows. There was never a secret boyfriend. I have terrible luck with men. Real talk. They do not like me lol!! (sic)," (via Lady First). As for what kind of man she's attracted to, the "Ghostbusters" star told Conan O'Brien during an appearance on his talk show, "I like a dude that makes me laugh" (via YouTube). 
Jones also loves "goofy men," which may explain why many fans reckon she's not-so-secretly involved with "SNL" co-star Kyle Mooney.
The SNL stars were incredibly convincing as an onscreen couple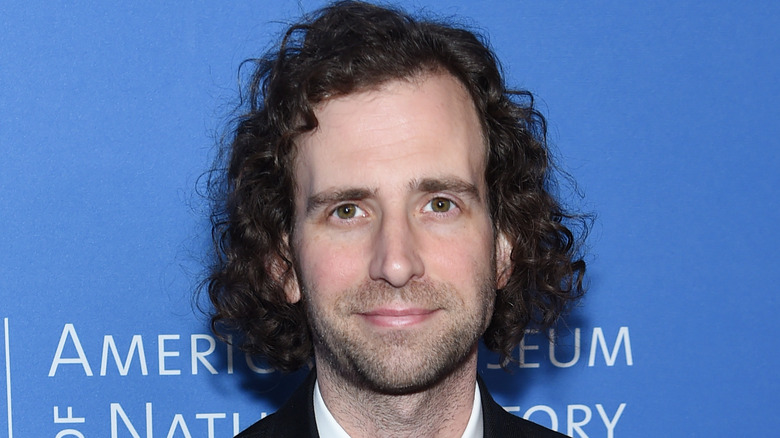 Jamie Mccarthy/Getty Images
According to Distractify, fans were convinced "Saturday Night Live" co-stars Leslie Jones and Kyle Mooney were a couple behind the scenes thanks in large part to their lovable sketches on the long-running comedy show. In particular, tongue in cheek sketch "Kyle & Leslie," released in 2017, poked fun at the furor surrounding their supposed romantic relationship. The two comedic actors are seen getting married, having kids, and trying to figure out how to work and live together, making fans' hearts burst. However, they're not really together IRL, sadly. In 2019, the Washington Post confirmed "Coming 2 America" star Jones would not be returning for another series of "SNL," hilariously headlining it, "Sorry, Kyle Mooney." 
The two enjoyed a recurring bit about their so-called relationship, which was juxtaposed with Jones's unbridled lust for "Weekend Update" co-host and husband of Scarlett Johansson, Colin Jost. Their lucrative dynamic was first established in 2016, when they admitted to being a couple in reality TV-style confessional interviews while, in the Season 44 finale, the lovable duo reflected on all the fun sketches they'd partaken in during their run on the hit show, thereby finally acknowledging their romantic feelings for each other. Unfortunately, it seems it was all for the show and offscreen Jones continues to look for the right man. Mooney, meanwhile, keeps his personal life equally private — maybe there's still hope for these two?