Nicole Kidman Reveals How Keith Urban Really Feels About Her Steamiest On-Screen Moments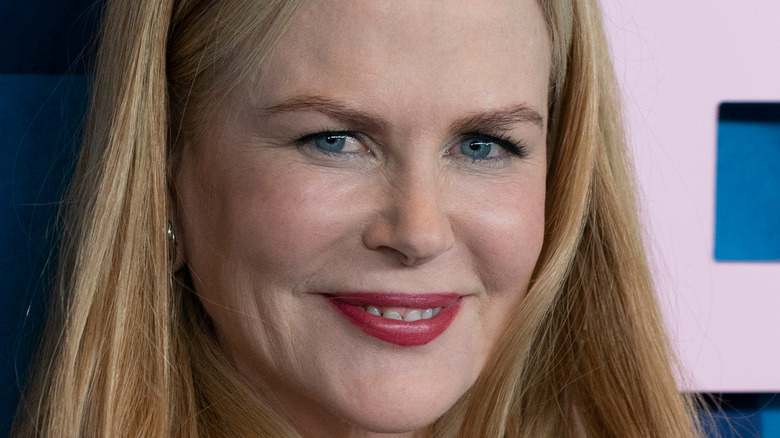 Shutterstock
Nicole Kidman and Keith Urban are one of the cutest couples in Hollywood. The actress and the country music singer just seem to be a perfect fit. The pair first met in January 2005 when they were introduced at an event in Los Angeles, per Us Weekly. While Kidman gave Urban her phone number, the "Practical Magic" star admitted that he didn't immediately call her to set up a date. "I remember thinking, I had such a crush on him, and he wasn't interested in me," Kidman said on The Ellen DeGeneres Show in 2017. "It's true! He didn't call me for four months." However, Urban has defended his actions by confessing that he wasn't in a good place in his life and didn't want to start up a relationship with Kidman (who was previously married to actor Tom Cruise).
"I'd never have thought she'd see anything in a guy like me," Urban told Interview in 2018. "But, at some point, I plucked up the courage to call those numbers and she answered, and we started talking and we talked and talked and talked and talked and it was effortless." The couple eventually tied the knot in June 2006. However, their marriage got off on a rocky start when Kidman staged an intervention for her new husband and encouraged Urban to enter rehab. Since that time, the couple has welcomed two daughters, Sunday Rose and Faith Margaret, and they appear to be stronger than ever.
Keith Urban is totally understanding of Nicole Kidman's career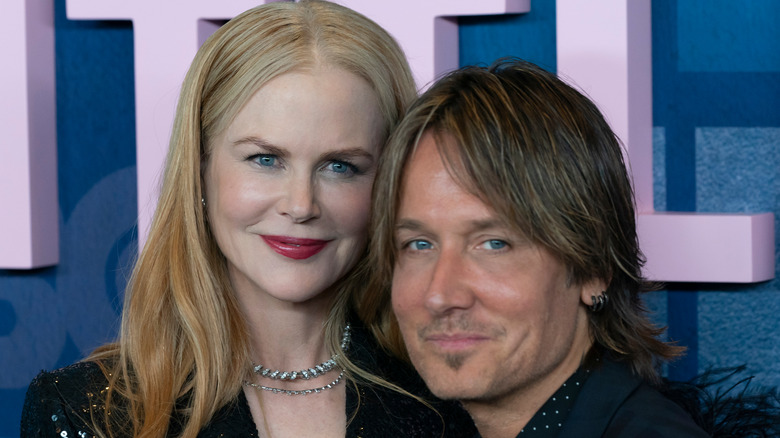 Shutterstock
Nicole Kidman and Keith Urban's marriage is so strong that it survived his addiction issues and rehab stay. However, it's also survived Hollywood. Both Kidman and Urban have thriving careers, which means that the actress is often required to share steamy scenes with her co-stars. However, that's not a problem between the duo. In fact, Kidman says that Urban is totally understanding of her job requirements and is a supportive husband when it comes to her work. "My husband is an artist, so he understands all of it, and he also does not get involved," Kidman told Daily Pop (via People). "He sees the show at the very end when it's a show, all edited together, and he's fresh eyes. He doesn't read any script, he really doesn't know what's going on on the set, he's got his own career that he's completely absorbed in," Kidman continued. "He doesn't know much about what I'm really doing."
Last year, Urban admitted that Kidman has taught him a thing or two about what it means to be an artist. "You know what I've learned from her is to be more fearless in artistry and go for the curious place you want to go as an artist, don't question it," the "Out The Cage" singer told Apple Music's Zane Lowe in 2020, per Hello! Magazine. It appears that Kidman and Urban balance each other out, support each other's careers, and share a high respect for one another. Is it any wonder fans have deemed them as the ultimate couple goals?