What We Know About Kenya Moore's Divorce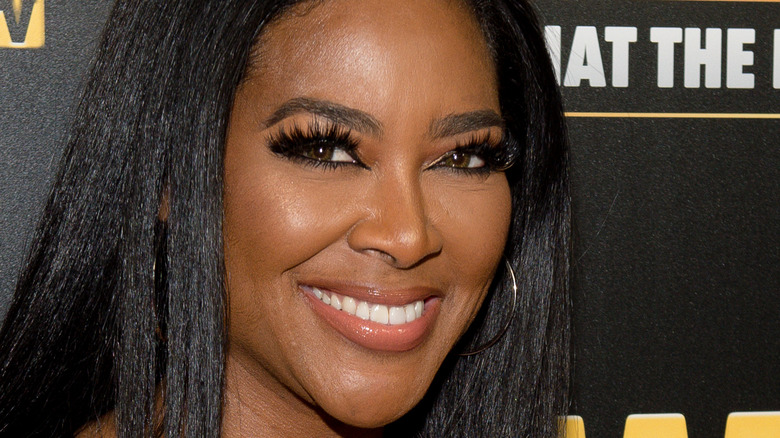 Marcus Ingram/Getty Images
"Real Housewives of Atlanta" star Kenya Moore has officially (like, for real this time) ended things with her husband, Marc Daly. Moore's representative confirmed to People on Monday that she had filed for divorce from Daly.
The pair were married in a secret ceremony in St. Lucia in June of 2017. Shortly after marrying Daly, Moore told People that she knew that he was the one (at least that's what she thought then) after their first date. "I felt like the earth moved after our first date," Moore told People in 2017. "I probably would have married him in 30 days, the feeling was that strong. But we wanted to wait and get to know each other and make sure it wasn't an infatuation. We needed to make sure it was actually real."
In November of 2018, Moore and Daly welcomed their child, Brooklyn Doris Daly, into the world. Less than a year later, it was revealed that the pair had split. The pair got back together at some point between their second breakup in January of 2021. In March, Moore briefly discussed their separation with Andy Cohen on "Watch What Happens Live." "With Marc, I think, you know, he's still in love," Moore told Cohen. "I still have love for Marc. We are just in a very difficult place, and no one wants to really pull the trigger. But I had to do what was best for Brooklyn for right now, because I am her primary custodial parent."
Moore and Daly have been living separate lives since 2019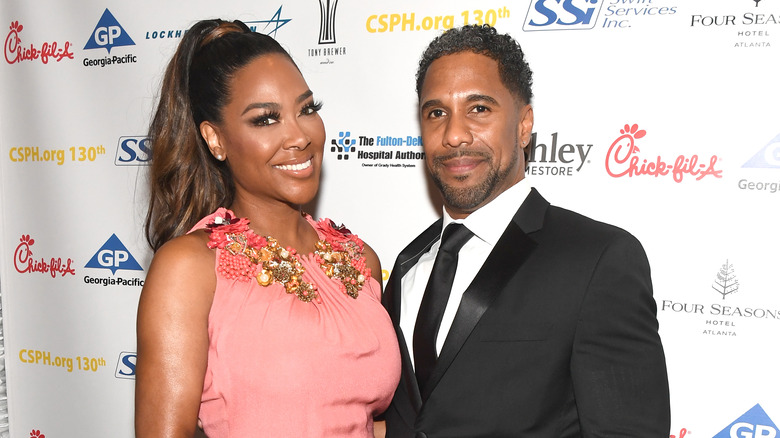 Paras Griffin/Getty Images
Despite the fact that they have appeared in each other's social media posts in the past two years, Kenya Moore and Marc Daly have been living in "a bonafide state of separation" since September of 2019, according to Radar Online. In the divorce filing obtained by Radar Online, Moore claimed that the marriage was "irretrievably broken" and that "the parties have acquired other joint personal property as a result of their marriage by way of gifts or joint purchases which must be equitably divided as well as marital debt which must be equitably divided."
The "Real Housewives of Atlanta" star has also requested sole physical and legal custody of her daughter with Daly. In his own filing, Daly agreed to give Moore primary physical custody and asked that the court award him "separate real and personal property," along with Moore paying his legal fees, per People.
It is unclear if the divorce will change much in the daily lives of the couple, given the fact that they have been living separate lives since 2019.