The DIY Triangle Swimsuit Top Hack Taking Over TikTok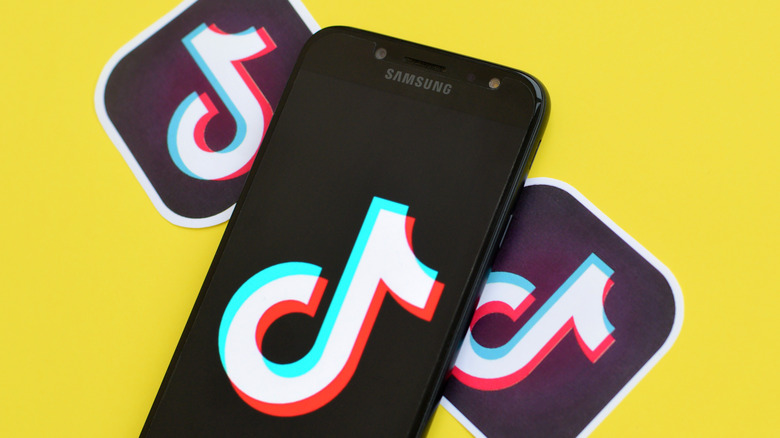 Shutterstock
Summer has officially rolled around, which means long days spent in the sun serving serious swimwear looks. If you don't live near a beach, it's very likely that your swimwear got very little attention last summer due to the COVID-19 pandemic. However, this DIY triangle swimsuit top hack is taking over TikTok and is a sure-fire way to spruce up the bikinis you already own. 
The Cut outlined that if you've been on TikTok recently, then it's more than likely that you've seen several videos that have highlighted how you're wearing a bikini all wrong. One creator went so far as to show her viewers how to wear the humble triangle bikini top a massive 11 ways. You'll never have to go shopping again.
In a video, As/Is content creators tried out the hacks they'd seen online with varying degrees of success. However, one thing was for certain, there are more ways to style a triangle bikini than you ever imagined.
PopSugar explained that these hacks aren't just creative and cute, they could help you save money by looking at what's already in your wardrobe in a different way and may also show you a different way to wear swimwear that makes you feel even hotter.
The wrap triangle bikini hack is not one to miss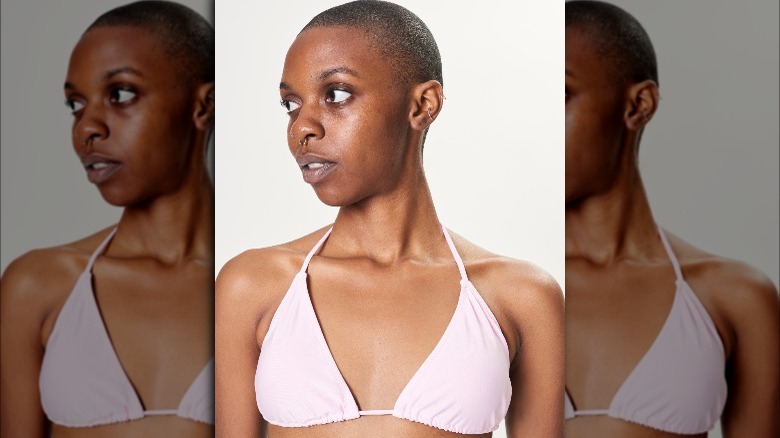 Shutterstock
Bikinis absolutely don't have to be boring. Gone are the days where you either had to choose a bra top or triangle top. Now they're as much a fashion statement as they are a functional piece of clothing. You've likely seen bathing suits that wrap around the body and one TikTok creator has highlighted how you can get that look without splashing the cash on a new swimsuit.
Pvbthelabel posted a video where they took a basic triangle swimsuit top, pulled the cups away from each other, and wrapped the string that the cups are attached to around their waist. They then pulled the ends of the cup strings to create a neck strap. The strings that remained were then tied in a cross around their body and bowed at the back. Sound complicated? The video makes it look like it couldn't be easier.
And this is by no means the only swimsuit hack that people are sharing on TikTok. Buzzfeed highlighted that a super popular hack is taking two swimsuit bottoms of about the same size and putting your arms and torso through the leg holes — the waist will cross over your body to create a new top.
Other creators have flipped their bikini tops upside down to create a gathered effect around the cleavage area and have even created knotted bikini tops and one-shoulder tops out of bikini bottoms.