The Truth About Henry Cavill And Gina Carano's Relationship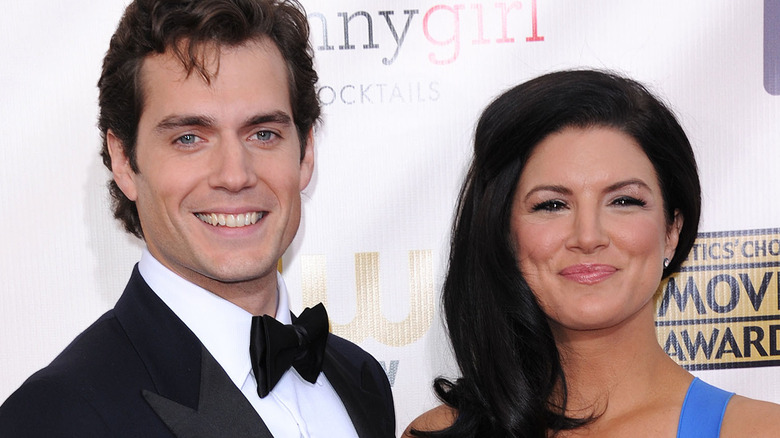 Shutterstock
Before Gina Carano was making headlines for her political views, the former MMA fighter turned "Mandalorian" actress was making news for a very different reason. Back in 2012, Carano had a highly publicized relationship with "Man of Steel" star Henry Cavill. According to a source who spoke to Us Weekly at the time, the pair shared an instant connection, and Carano was attracted to the British heartthrob because "she's finally found someone who can handle her."
Carano and Cavill dated for about eight months before parting ways. When Cavill was filming "The Man From U.N.C.L.E." in 2013, though, he and Carano were photographed having a romantic dinner date in Italy (per E!). It appeared as though they had rekindled their relationship, even though Cavill had been spotted with actress Kaley Cuoco a few weeks earlier. After reuniting, Cavill and Carano adopted a dog together, which hinted at the longevity of their renewed romance. So what is the status of Henry Cavill and Gina Carano's relationship today?
Henry Cavill and Gina Carano broke up a few months after getting back together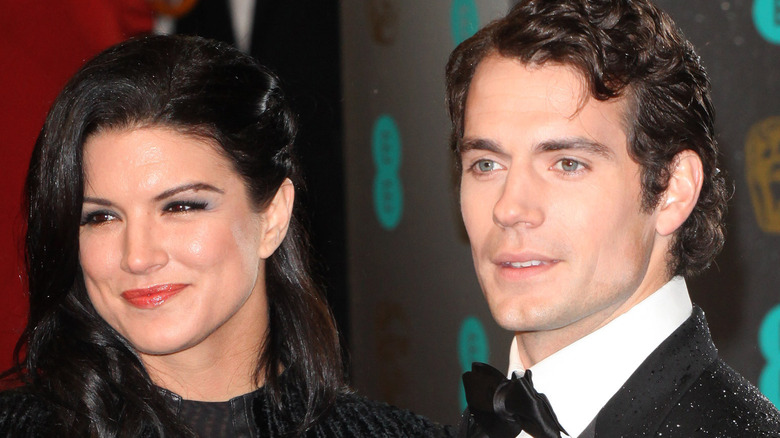 Shutterstock
Despite adopting a dog together, Henry Cavill and Gina Carano broke up for good a few months after being spotted together in Italy. Neither of them spoke about their breakup at the time, so the reason behind the split remains unknown. According to the Daily Mail, they had allegedly split up a while before the announcement had even been made to the press. Cavill kept their dog, Kal, who frequently makes adorable appearances on the actor's Instagram page, so there was obviously some sort of civility between the two when they parted ways.
A few individuals attempted to cancel Cavill in 2020 after Carano's fall from grace, as people questioned why the star dated her in the first place given the polarizing views she possessed (via Small Screen). Cavill never addressed the cancellation attempts, nor did he speak in Carano's defense when she was facing backlash for her opinions. Maybe Cavill was uncomfortable with her political views, or maybe they grew apart. It's clear that the two parted for a specific reason, but fans will likely never know exactly what caused the split.