The Insult That Brought Barbra Streisand And James Brolin Together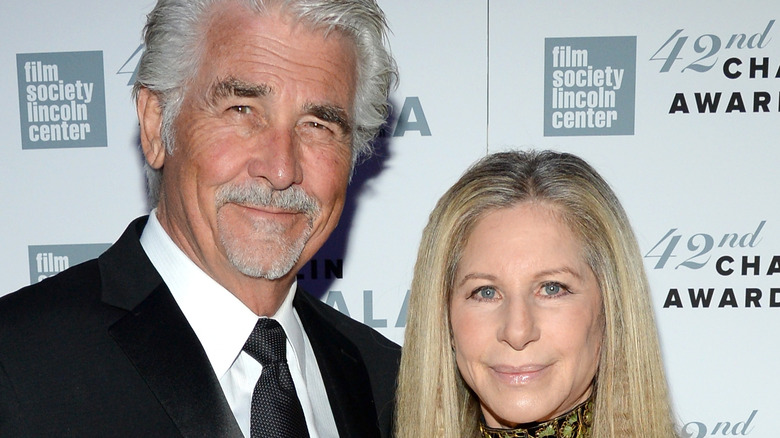 Kevin Mazur/Getty Images
Barbra Streisand and James Brolin are one of Hollywood's golden couples. When they met in the '90s the pair had already been married to other people before. However, Good Housekeeping explains that after a short period of knowing each other they tied the knot in 1998. Sustaining a relationship after over decades of marriage can be tough. However, during an interview on "The Talk" in June 2021, Brolin admitted that he's more loved up than ever before. "'We... were put out by COVID and a lot of people, their marriages haven't gone well during these 15 months. We've literally fallen in love over this period of time, just being stuck together every day and making it work," he said, "Neither one of us have ever gone out the door and we are good at talking things out. And 23 years is better than ever. I must say."
Streisand has been open about her relationship through the years and shared the secret to lasting success with Extra in 2016. "Twenty years in Hollywood is like 50 years in Chicago, I always say," she said, "I don't think you can take each other for granted."
But the journey from their first date to the altar wasn't totally straightforward. The pair are known for their quick wit and they didn't leave their senses of humor at home when they first met — here's the insult that brought Barbra Streisand and James Brolin together.
Streisand didn't hold back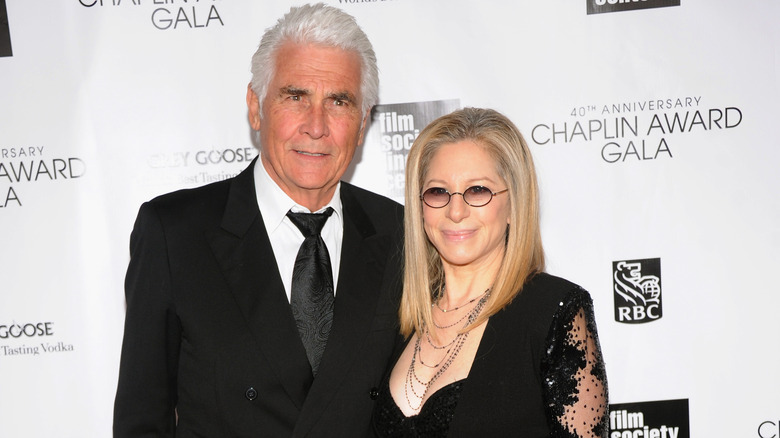 Jamie Mccarthy/Getty Images
While there are no winning formulas to good dates, Barbra Streisand subscribed to the "treat them mean, keep them keen" technique with James Brolin and it appeared to work with great success. On "The Tonight Show" she told Jimmy Falon that she picked on Brolin's hair during their first date. "We were set up as a blind date, and I was so shy that I came into the house and I went downstairs to be with the children and play with them until I had to sit down at the table," she said.
However, her nerves didn't last. "I expected a guy with a brown beard and brown, wavy hair, like a mountain man," she said. "And I saw a guy that had all his hair cut off, no beard. And I walked by him. I put my hand through his hair and said, 'Who f***** up your hair?'" At least Brolin knew if it was ever going to work he'd need to grow his locks long.
Streisand revealed that it was after that moment that Brolin knew she was the one for him. However, it took her a little bit longer. In another interview with W Magazine, she revealed, "My fella likes to hear the truth, which is unusual."