Why Kelly Clarkson Is Reportedly Celebrating This Big Win In Her Divorce Battle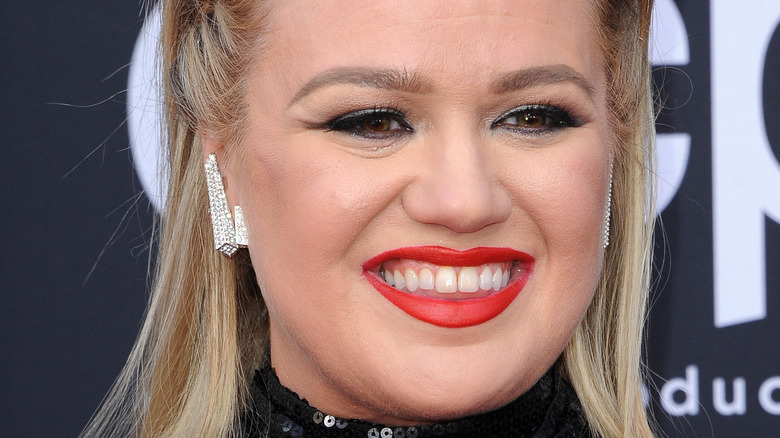 Shutterstock
It's certainly been a challenging couple of years for "The Voice" judge Kelly Clarkson. In the midst of navigating the challenges of a global pandemic, Clarkson was simultaneously dealing with a divorce from ex-husband Brandon Blackstock. Back in June 2020, the singer announced that she and Blackstock would be splitting due to "irreconcilable differences."
"Definitely didn't see anything coming that came, but what I'm dealing with is hard — it involves more than just my heart, it involves a lot of little hearts," she said, via Page Six, the "little hearts" most likely being in reference to her two young children that she Blackstock were fighting for joint custody over.
The entire divorce process has appeared to be the kind that people try to avoid, involving cut-throat accusations, battles over money, and disagreements at every step of the way. But there have been a few wins as well for Clarkson, most notably her award of "primary physical custody" over her two children back in November, per Today.
But that's not the only good news that Clarkson is celebrating.
Kelly Clarkson's prenup held up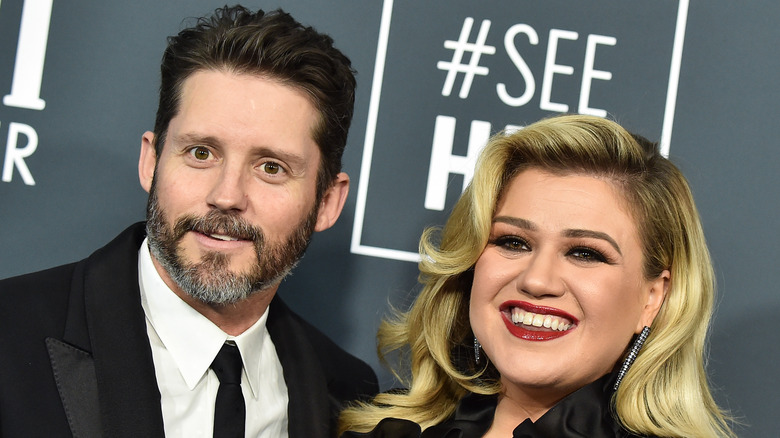 Shutterstock
One of the most challenging elements of the divorce process between Kelly Clarkson and Brandon Blackstock has been the prenuptial agreement. According to Us Magazine, Clarkson stated that she was hoping to sell the ranch they owned, an asset that she actually viewed as a "financial burden," a request that was denied at the time. In response, Blackstock requested that Clarkson pay a total of over $195,000 per month in spousal and child support, which the judge ultimately allowed.
But finally, it would appear that the prenup has been officially validated by the judge, meaning the "Stronger" singer will be able to sell the ranch — which, by the way, is where Blackstock is currently living. In addition, according to TMZ, "[Blackstock] was contesting the prenup and wanted their properties split, along with income she earned during their marriage, but the judge shut him down."
Understandably, Clarkson was completely overjoyed by this news, and according to TMZ, was on the set of "The Voice" when she found out. Sources say that Clarkson "let out a scream, which then gave way to a celebration." She was subsequently joined by her fellow "Voice" members, including Ariana Grande who celebrated with her, and Blake Shelton, who reportedly has broken off his relationship with Blackstock, per Us Magazine.