The Classic Outfit That Will Be Especially Trendy For Fall 2021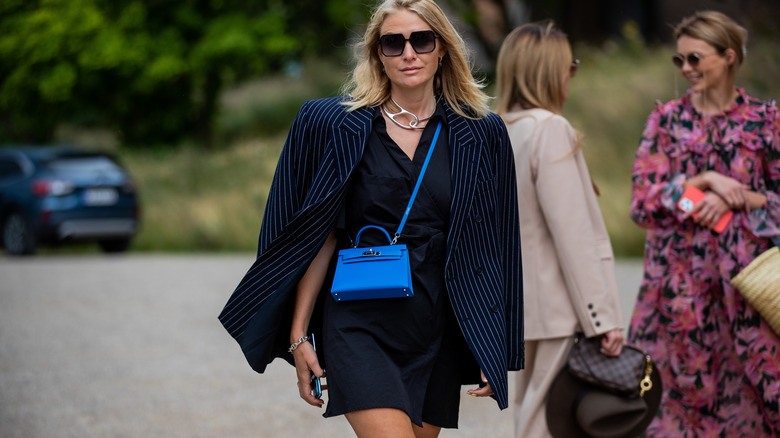 Christian Vierig/Getty Images
Fashion trends might be like the weather, but they're honestly fun to keep up with. Okay, maybe we can't keep up with them all, but it is fun to keep an eye on the trends and apply your own tastes when you can. For example, mom jeans have been back in style over the last year, and that's a trend we couldn't pass on. We also especially love clothing items that are customizable, like mini-skirts, that allow you to hop on to a number of trends with the same item. Even more avant garde options like fanny packs and shoulder pads may be back in style. Who knows what's next!
Well, as it turns out, we may actually know what this fall's major trend is going to be, and it's a cute and fun one. This fall is slated to be a 1990s revival, per PureWow, and coming back to the forefront of fashion will be saturated hues, loose-fitting denim, sweater vests, and even printed pants. Still, one fashion trend is set to blow the rest away, and it's something you probably already have in your closet.
This fashion trend is truly timeless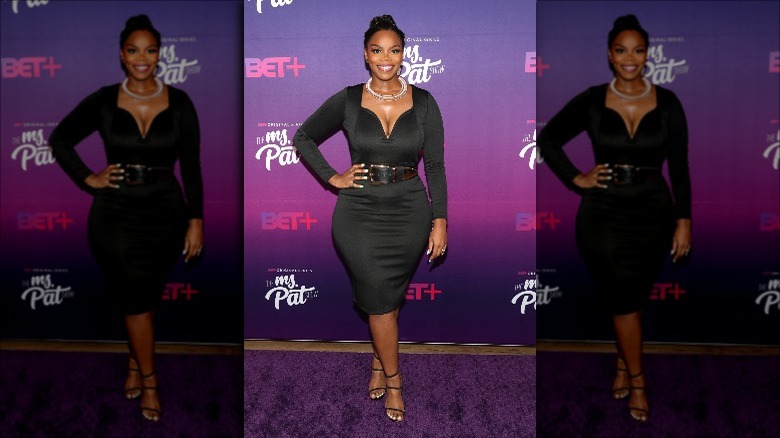 Bennett Raglin/Getty Images
Fall 2021 is going to be a bright, fun one. People want to express themselves, even if they're still isolating, after being indoors so long during the COVID-19 pandemic. This is why items like printed pants and saturated hues will be in style. Still, they'll be outweighed by one special clothing item: the little black dress.
The little black dress is a staple in any woman's closet because of its elegance, simplicity, and versatility. This makes it particularly apt when trying to socialize after spending so long inside, and it's going to be all the rage this fall, according to Who What Wear.
"LBDs will always have a place in our closets, and this season, the street style scene is reinforcing their value. In particular, it's all about mod cuts that refer to the '60s with short hemlines and shift-dress silhouettes," Who What Wear explained on this year's take on the trend. "Prada's nylon minis are already a favorite among the style set."
While Prada's little black dresses are especially popular this year, any little black dress will not only have you on trend, but also looking poised, gorgeous, and even flirty, if you so choose.