The Truth About Paulina Porizkova's Troubled Love Life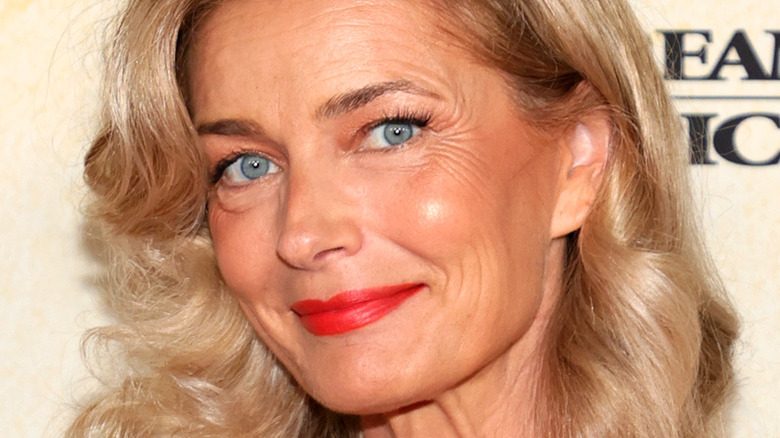 Theo Wargo/Getty Images
On August 12, supermodel and actor Paulina Porizkova shocked fans when she posted a super candid shot of herself on Instagram. Underneath the selfie of herself crying she wrote, "Every day is not a happy day in the path of recovery" and talked about betrayal in relationships. Some started to speculate whether she might be talking about her former partners and here's a look into Paulina Porizkova's love life. While she wasn't explicit about the meaning behind the post, she said she was happy to be so open with her followers.
"Trust after being betrayed seems as far-fetched as being shot into space. Correction. It's easier to see myself shot into space at this moment," she wrote on Instagram, "When you've been betrayed- promised something, only to have that promise broken without your participation – you were blindsided. You trusted someone you loved, and now all love is suspect. But love is not possible without trust. And a world without love is not worth living. (All kinds of love)."
Page Six noted that this hint at betrayal may link to her break up with acclaimed director Aaron Sorkin or her marriage to Ric Ocasek which ended in difficult circumstances.
Paulina learned she was left out of Ric's will after his death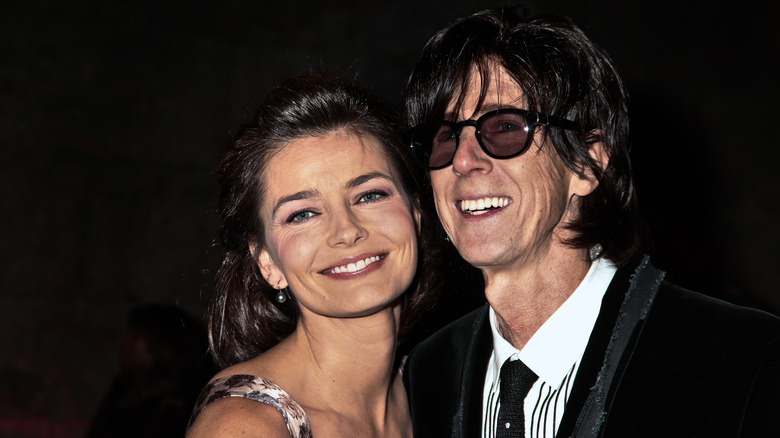 Shutterstock
People details that for 28 years Paulina Porizkov was married to lead vocalist of The Cars Ric Ocasek. The pair separated in 2018 and at that point, the model said she still had access to money. She didn't sign a prenup. However, when Ocasek suddenly died in September 2019, Porizkova found out that her estranged husband had left her out of his will and she'd been cut off from everything.
Page Six reported that Ocasek wrote in his will. "I have made no provision for my wife ... as we are in the process of divorcing. Even if I should die before our divorce is final ... Paulina is not entitled to any elective share ... because she has abandoned me."
In a profile in the New York Times, Porizkova said the will left her family in a "mess." She continued, "Nobody came away happy from this. Not the ones who were slighted and not the ones that supposedly won the lottery either."
Vulture explains that the couple shared two children and she'd previously described the separation as "amicable." However, while she was having a conversation with UBS on her Instagram she said, "Now if I had a daughter, any of my goddaughters or granddaughters or any of the young women I know...if there's one good thing I could do for them is to let them hear my story of how romance eclipsed any financial thinking and what a bad idea that is."
She dated Aaron Sorkin for a short period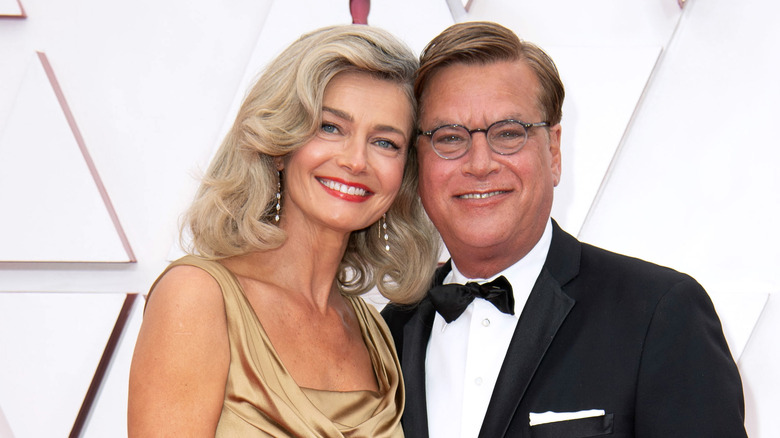 Handout/Getty Images
Following the death of Ric Ocasek, Paulina Porizkova kept much of her love life private. However, fans and followers were elated when she stepped out at the 2021 Oscars in April with Aaron Sorkin. Page Six broke the news that the pair were dating just a couple of days before and a source told the publication that they'd been dating for a few months.
Porizkova told the New York Times that she'd been set up with Sorkin by a journalist Ashleigh Banfield and their second date was at the Oscars. Following the event, she posted a picture of them on the red carpet and said, "it was also freezing in the room (all that ventilation) which incidentally also allowed me to snuggle close to my date. Who, yes, kept me warm all night."
While the couple seemed happy they parted ways in June 2021. She posted a picture on Instagram with a broken heart emoji and wrote, "I'm so grateful for his presence in my life. He helped heal me and reclaim myself. There truly may be no better man."
Since then she hasn't been romantically linked to anyone but it'd seem she's back in the dating game. In an Instagram post on July 22, the supermodel called out the dating app Hinge as her account wouldn't allow her to attach her real name to her profile. "What's a lady to do?" she wrote.