Why Paulina Porizkova Can't Get Over The Loss Of Her Ex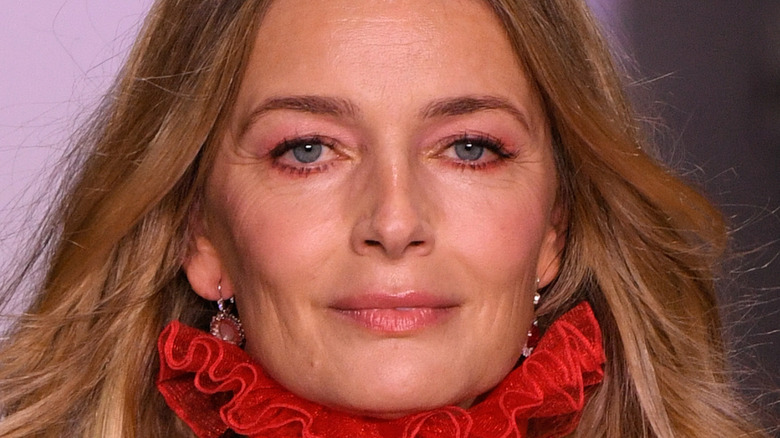 Shutterstock
Czech-born Paulina Porizkova was one of the most popular supermodels of the '80s and '90s. In 1984, she appeared on her first cover of the Sports Illustrated Swimsuit Issue at just 18 years old (via Sports Illustrated). She became one of the few women to be featured on consecutive covers the following year. Porizkova was chosen by People as one of the 50 Most Beautiful People in the World in 1990 and 1992. She competed on "Dancing With the Stars" in 2007 and even appeared as a judge on "America's Next Top Model."
Though the supermodel is currently making headlines for her relationship with acclaimed screenwriter and director Aaron Sorkin, she was previously tied to rock star Ric Ocasek. The pair married in 1989 and spent many years together before separating in 2017 (via USA Today). While handling divorce proceedings, Ocasek died on Sept. 15, 2019, from heart disease and pulmonary emphysema at age 75 (via Rolling Stone). In an interview with Yahoo!, Paulina Porizkova opened up about the loss of her husband.
Paulina Porizkova thinks about Ric Ocasek every day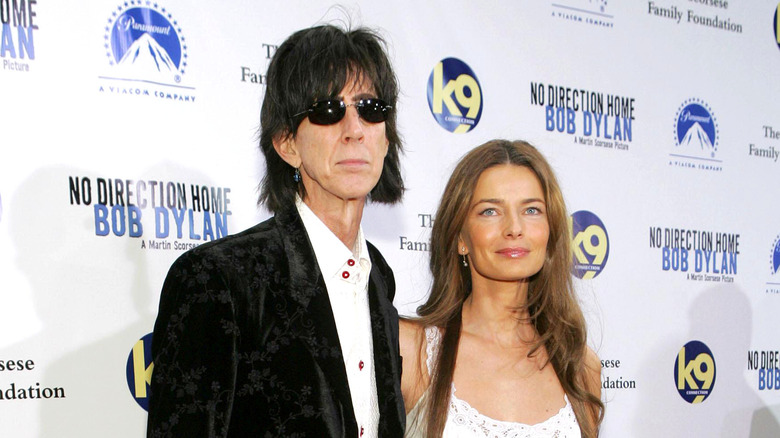 Shutterstock
In her interview with Yahoo!, Paulina Porizkova revealed that she still spends a lot of time thinking about her late husband, saying, "After having spent 35 years with him it felt like I was missing an arm or a leg. Without him, I have lost half of my identity. I think of Ric every day. Sometimes angrily but as time has gone by I think about him with more and more tenderness." Porizkova was cut out of Ric Ocasek's will and was left so cash-poor after his death that she had to rely on friends just to buy groceries. She continued, "He made a mistake but then he didn't live to correct it. And that's not his fault and I'm going to choose to go with that because there is nobody to tell me different." 
Porizkova captioned the interview clip she shared on Instagram, "I know it looks like my life is now perfect; living in a lovely apartment, just featured on the cover of Vogue, attending the Oscars with my man ... I'm immensely grateful for all the new and beautiful gifts I'm receiving from life. And yet, I still cry. Almost every day." She added that she wants to focus on hope moving forward but sometimes struggles to keep a positive mindset. However, she closed on an optimistic note. "Broken hearts don't mend easily or quickly. But they do mend."