The Top 6 Powdered Sunscreens For 2021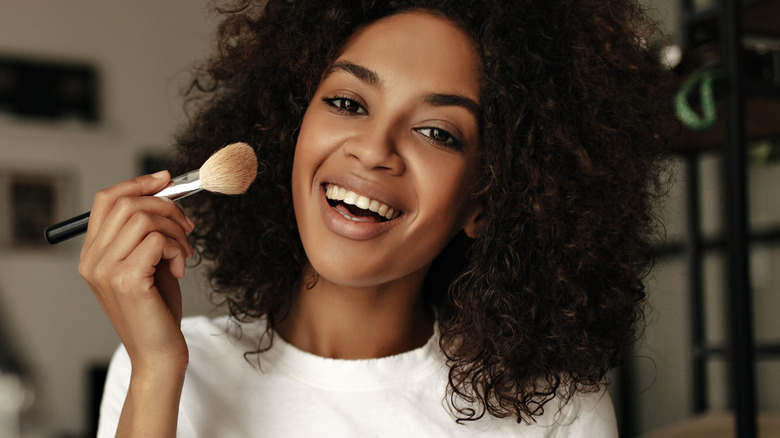 Shutterstock
This year, 2021, is the year of sunscreen. This is because awareness of the effects of harmful UVA and UVB rays from the sun are becoming more and more mainstream. Dermatologists recommend applying sunscreen every day, making it the key product in your skin care routine. However, many people think that liquid sunscreens, which can be messy and goopy and mess up your makeup, are the only way to go. And if you're oily skinned, you know the struggles greasy sunscreens can bring to your pores, along with that pesky white cast. Fortunately, there are other options when it comes to sunscreen.
Powder sunscreens are a godsend when it comes to those with oily skin who need a little mattifying. Note, however, that while powder sunscreens are helpful, they are not the end-all, be-all and typically do not offer enough sun protection to be worn on their own. "In general, people do not apply a thick enough layer of the powder to offer the protection that is on the label," dermatologist Marisa Garshick told Elle. "This is why powdered SPF should generally be layered on top of liquid sunscreen."
Although they are more ideal for touch-ups throughout the day, powder sunscreens are still worth it to carry in your purse for that extra layer of protection to keep your skin looking young and vibrant. Here are the top six powder sunscreens of 2021 for our oily skinned friends.
Best powdered suncsreens for those on a budget
Best powdered sunscreens for those who don't mind a splurge