The Truth About Edward Atterton, Salma Hayek's Ex-Boyfriend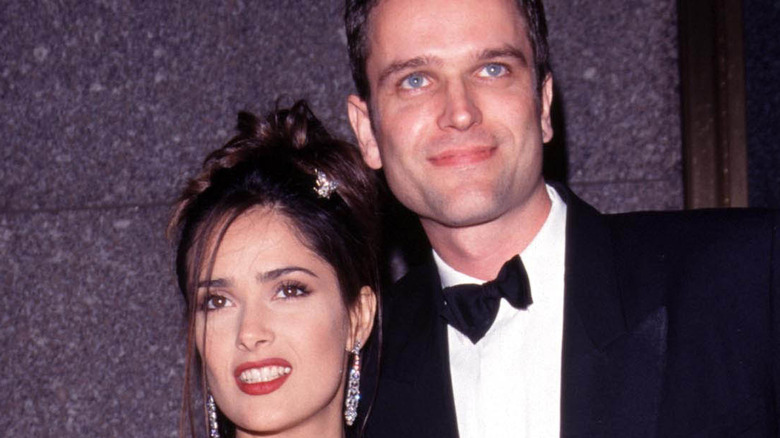 Evan Agostini/Getty Images
Actress Salma Hayek has been married to wealthy businessman François-Henri Pinault since 2009 (via Brides). By all accounts, the star is happy and in love, saying previously about her man that he is "the best husband in the world." Hayek added, "I get to be who I am with him, and I don't feel that somebody tries to limit me" (via Parade). The couple also shares a daughter, Valentina (via Hello!).
But before Hayek was a wife, she dated at least a few actors, with perhaps her most prominent relationship being with Edward Norton, whom she was with from 1999 to 2003 (via Ranker). The gorgeous Mexican actress was also linked to Josh Lucas before tying the knot.
Before either of these high-profile romances, the star also dated another actor named Edward Atterton. Showbiz Cheat Sheet notes the two were a couple from 1997 until 1999. So who is this English ex who once romanced one of the most beautiful women in Hollywood?
Salma Hayek met Edward Atterton on a movie set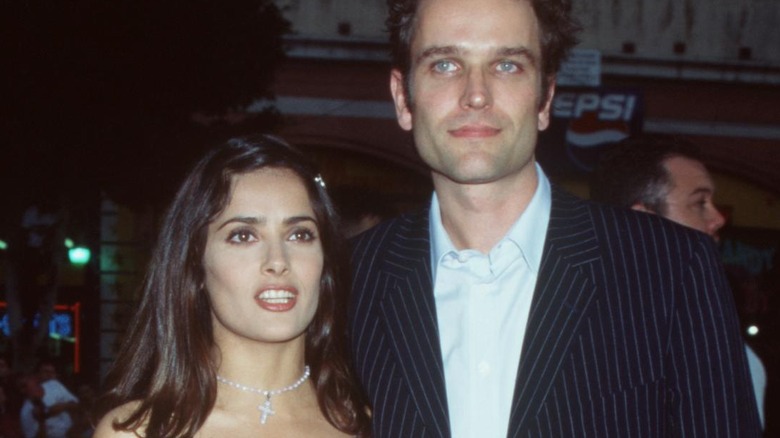 Brenda Chase/Getty Images
Atterton's IMDb page shows that he has been acting since the early 1990s. He has mostly appeared in TV movies and miniseries, with his most recent work having been aired in 2005. American viewers may recognize the English-born actor from brief appearances on "Charmed" or "Alias," but many of the work he has done was shown in Britain (via TV Guide).
According to News Beezer, Atterton met Hayek while filming the movie "The Hunchback," which came out in 1997 (via IMDb). Indeed, the cast did include both actors, as well as Mandy Patinkin as Quasimodo. While we don't know for sure why the two split just two years later, according to All VIPP, Hayek would meet Norton through their chiropractor in 1999, and go on to date the "Fight Club" star for four years.
Could this chance meeting have spelled the end of Hayek's romance with Atterton? We may never know. But according to Who's Dated Who, the Englishman went on to marry his wife, Kelly, but they are no longer together.