The Truth About Lizzo And Chris Evans' Friendship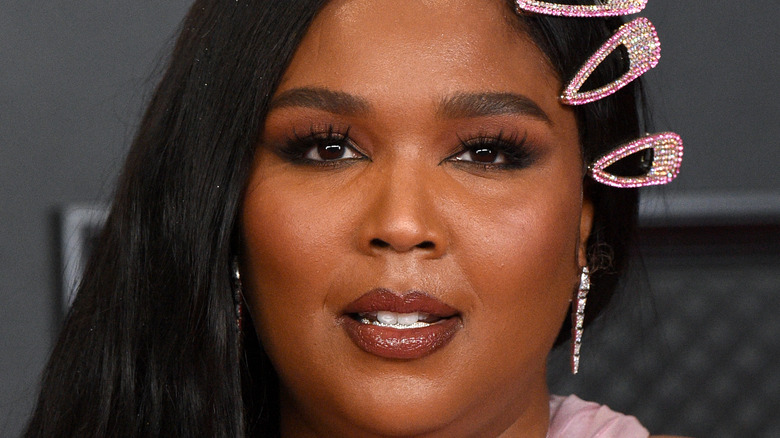 Kevin Mazur/Getty Images
Lizzo is the unofficial queen of TikTok. She's known for popularizing viral vegan recipes like "Nature's Cereal" and ricotta toast (via Parade). She's also participated in several TikTok trends — from dancing to Natasha Bedingfield's "Unwritten" to trying on those viral Amazon butt-sculpting leggings (via Shape). The "Good As Hell" singer has also been known to post a hilarious TikTok or two, like the one where she revealed she drunkenly DM'd Chris Evans on Instagram (via Us Weekly). 
In a TikTok video posted back in April, Lizzo admitted to her followers that she direct messaged the Marvel actor and even showed a brief screenshot of her message. The screenshot revealed a series of emojis, including a basketball and female athlete, implying that she was shooting her shot. In her caption, Lizzo even wrote "Don't drink and DM, kids." What was meant to be a joke eventually had fans shipping these two celebrities together, so what's their relationship like now that the "Truth Hurts" singer has made it clear how she feels?  
Chris Evans told Lizzo he's a fan of her work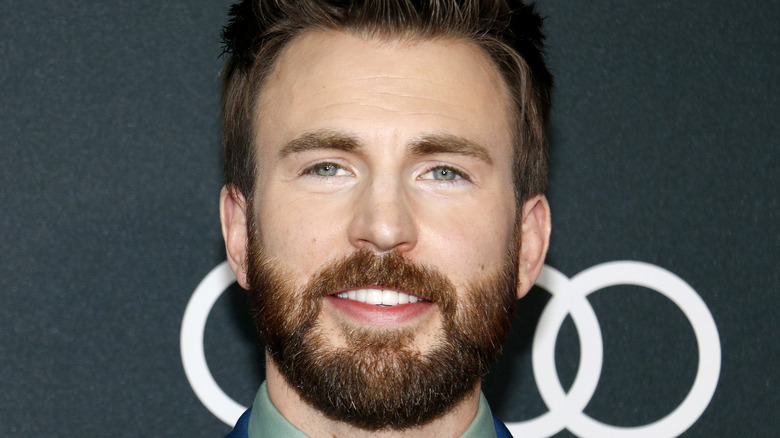 Shutterstock
Lizzo's DM wasn't the first time she's interacted with Chris Evans on social media. According to Billboard, back in 2019, Lizzo posted a video of a young girl dancing to her song "Juice," which Evans retweeted with, "This kid is cooler than I could ever hope to be." Lizzo responded to the retweet with a hilarious, "Wow marry me." 
Cut to April 2021 — when Evans got wind of Lizzo's TikTok confession, he had to reply. According to Buzzfeed, Captain America not only replied to the DM, saying, "No shame in a drunk DM," but he also followed the singer back. He also revealed that he's "done worse on this app." The conversation continued with Evans admitting that he's a fan of Lizzo and even told her to "keep up the great work" (via Glamour). 
While there haven't been any updates since April, it's clear that these two are mutual fans of each other's work. Hopefully, that means we'll be privy to more fun interactions between the two in the future.