The Truth About Princess Diana's Bizarre Broadway-Themed Anniversary Gift To Prince Charles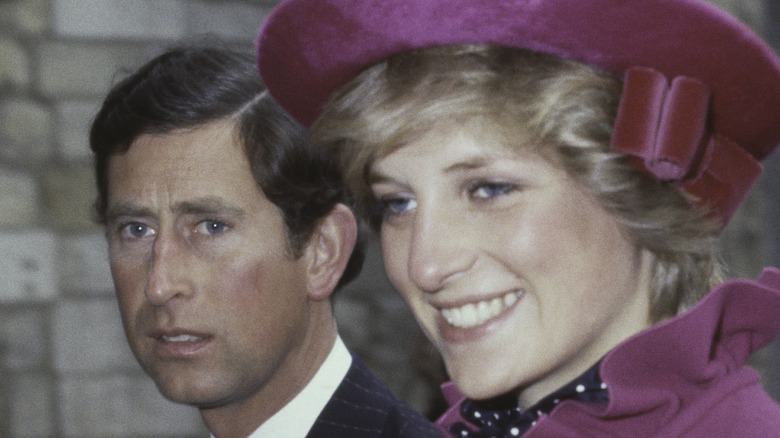 Fox Photos/Getty Images
Prince Charles and Princess Diana had an infamously tumultuous relationship, which ultimately ended in divorce following his affair with now-wife Camilla Parker Bowles. "The Crown," Netflix's mega-hit drama about the British royal family, has brought renewed interest to the fractured relationship, with Josh O'Connor's performance as Charles and Emma Corrin's as Diana heralded for their raw emotional authenticity. The streaming service recently revealed a deleted scene from the show, which finds Diana watching her own bizarre performance of "All I Ask of You," from "The Phantom of the Opera," in its entirety (via YouTube).
As Town and Country notes, "The Crown" mainly showed Charles reacting to the performance, with Corrin's voice playing over it without anything being shown onscreen. The Prince of Wales was deeply affected by what was meant as a gift to save their faltering marriage. Evidently, he didn't appreciate the gesture, either because the relationship was already over or because it was demonstrably strange. The deleted scene gave viewers an insight into what he was actually watching, in all its glory, as Corrin's Diana fully committed to the theatrical performance. What's most shocking about this incident, however, is it's not entirely fictional.
The Crown proved fact was actually weirder than fiction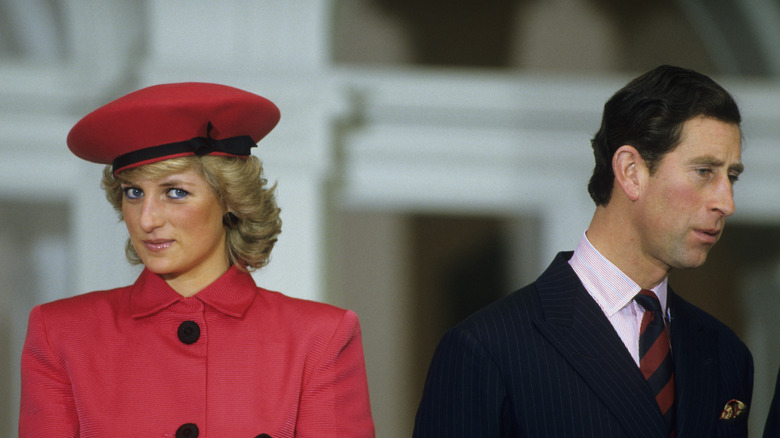 Georges De Keerle/Getty Images
As actress Emma Corrin told Vanity Fair, the shocking scene from "The Crown" was based in reality. Princess Diana really did go to all that trouble for an anniversary gift. "It's exactly as it happened in the series — as in she hired the West End set, got a film crew in, and filmed it for Charles. Which is mental," Corrin revealed. The show's head researcher confirmed the story in an interview with The Telegraph. "We did not make this up. There were a number of [press] reports on this, enough to make us feel comfortable including it in the show," she noted. The present was for the couple's seventh wedding anniversary (they filed for divorce after 15 years, as per Insider).
One such report, in a 1988 edition of the Washington Post, detailed how Diana wanted to give Prince Charles a taste of her "current favorite musical" even though he was openly uncomfortable with her theater obsession. The article confirms the People's Princess rented out a proper West End theatre, where the show was playing at the time, and worked with their choreographer. In fact, legendary producer Andrew Lloyd Webber even oversaw the performance. However, a producer on "The Crown" clarified to Vulture that reports suggested Diana danced but didn't sing, so the addition of "All I Ask of You" is a slight fabrication. Since the original tape isn't publicly available, they were able to fudge the details for dramatic effect.