Melinda Gates' Daughter Shares Sweet Birthday Tributes To Her Mom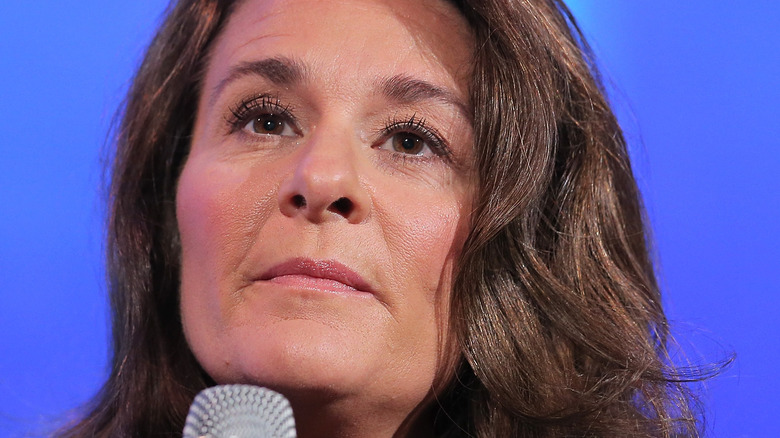 Jemal Countess/Getty Images
Bill and Melinda Gates divorced officially earlier this month, after announcing their shock split back in May. CNN notes the couple originally met while they were both working in Microsoft, in 1987, and subsequently married in 1994. The former couple shares three children and confirmed, in their initial statement, that they would continue to move forward as a family, including both co-parenting the kids and running their joint foundation together. Melinda filed for divorce, and their agreement was ultimately pursuant to a separation contract, the details of which are not public. Court documents also confirmed neither party would pay spousal support, but no other financial details were revealed. 
The Microsoft founder is currently worth approximately $150 billion (via the Bloomberg Billionaires Index), so he and Melinda will be worth around $76 billion apiece once everything is done and dusted. The Bill and Melinda Gates Foundation, meanwhile, was worth around $50 billion at the end of last year. Melinda is reportedly not planning to change her name. Damning reports about the tech legend circulated in the wake of their divorce announcement and there were even suggestions Melinda filed after learning of Bill's connections to disgraced businessman Jeffrey Epstein, per The New York Times. Now everything is sorted, her kids can finally take a breath and celebrate life's important moments with both parents. 
Jennifer Gates paid tribute to her superhero mother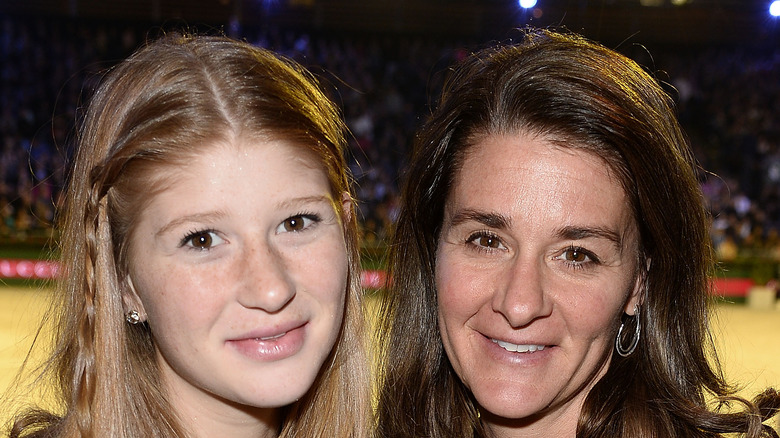 Daniele Venturelli/Getty Images
According to People, Bill and Melinda Gates' eldest daughter Jennifer spent Sunday honoring her mother with a series of posts to her Instagram story. "Happy birthday to our one of a kind mom, woman and hero," Jennifer wrote alongside a photo of the two of them together, when she was a kid. Jennifer went on to wish her mother the best for the coming year, sharing another shot of them cuddling up in more recent times, too. Far from taking sides, the Gates' eldest shared a sweet shot with her father back in May, gushing, "Nothing better than quality time with family members."
When her parents' divorce initially became public, the medical student admitted to finding it difficult to cope. "I'm still learning how to best support my own process and emotions as well as family members at this time, and am grateful for the space to do so. I won't personally comment further on anything around the separation, but please know that your kind words and support mean the world to me," she wrote in a statement, also posted to her Instagram story. Thankfully, it seems everything has calmed down in the intervening months and the family is moving forward as best they can.