The Best Packing Cubes To Keep You Organized On Vacation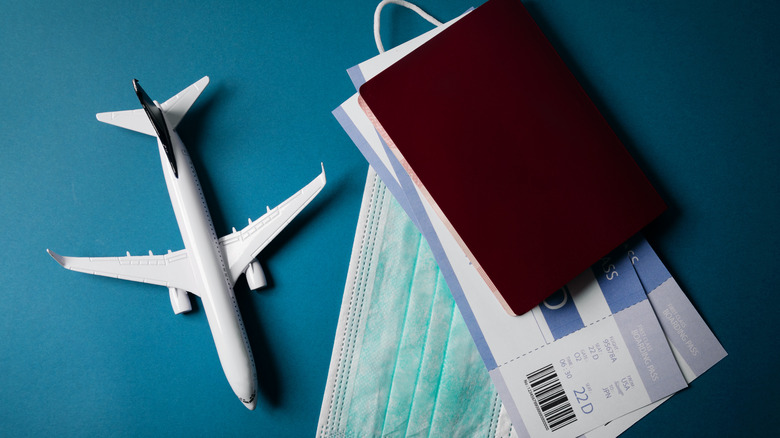 ronstik/Shutterstock
We may receive a commission on purchases made from links.
Travel halted during the COVID-19 pandemic, and while it's still not over, some places have managed to get the virus reasonably under control. Both these places and others where the virus is still rampant are seeing people begin to travel more, with vacation spots booming as they did before the pandemic. In fact, outlets are even reporting lists of the best places to visit in 2021. Of course, it's always recommended that travel only occur once people are vaccinated.
When traveling, you always want to be prepared. You're away from home, and anything can happen, right? There are countless travel hacks out there that can save you time and money, but sometimes you just need to know the right products to use when traveling. For example, according to Oprah Daily, some essentials when traveling include universal travel adapters to charge your electronics, reusable water bottles, portable phone chargers, and cleansing body wipes, among many others.
Oprah Daily also recommends one set of items that will keep you organized during your entire trip: travel packing cubes. They specifically recommend Mossio's set of 7 packing cubes from Amazon, but there are even more packing cubes that can make a world of difference in your traveling days/daze.
When it comes to traveling, these cubes reign supreme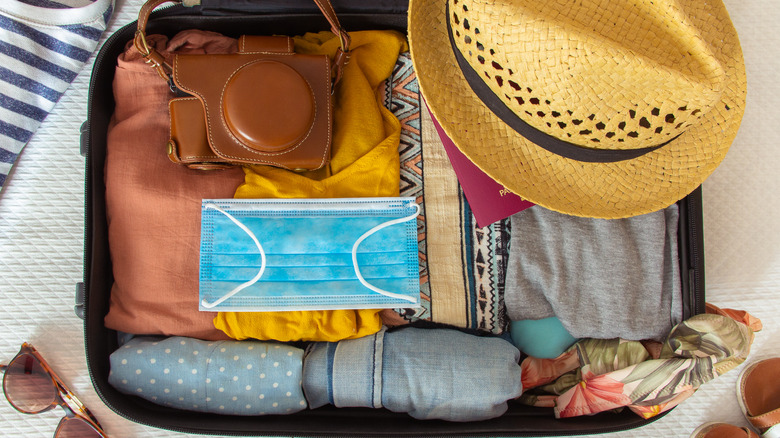 Violeta Carlos Fabuel/Shutterstock
Packing cubes help you organize your luggage when traveling, meaning the days of throwing your clothes and other items into a suitcase willy-nilly are over. Now, you'll know where everything is, and they even come in different sizes to not only suit your needs but also help you remember which cube has which belongings in it.
In addition to the cube set recommended by Oprah Daily, some great packing cube options include Shacke Pak's 5 Set Packing Cubes, Away's The Insider Packing Cubes, and eBags' Light 5Pc Packing Cubes (via Travel + Leisure). These options are highly rated and range in price so that you can find the right cubes at the right price point for you.
The New York Times also tested packing cubes over four years to find the best sets that stand the test of time. They found sets like Eagle Creek's Pack-It Specter Cube Set, Eagle Creek's Pack-It Cube Set Packing Organizer, and REI's Co-op Expandable Packing Cube Set. While all three options were found to be great, one set stood above the rest. "After testing 18 sets of popular packing cubes over four years, we still think the Eagle Creek Pack-It Original Cube Set is the best choice for most travelers, due to its simple yet functional design and excellent build quality," the outlet's reviewers, Jack Chance and Kit Dillon explained.
No matter which one you choose, investing in some travel cubes this year — or any time in the future — is definitely a smart choice.