Poppy Harlow Is Leaving CNN. Here's Why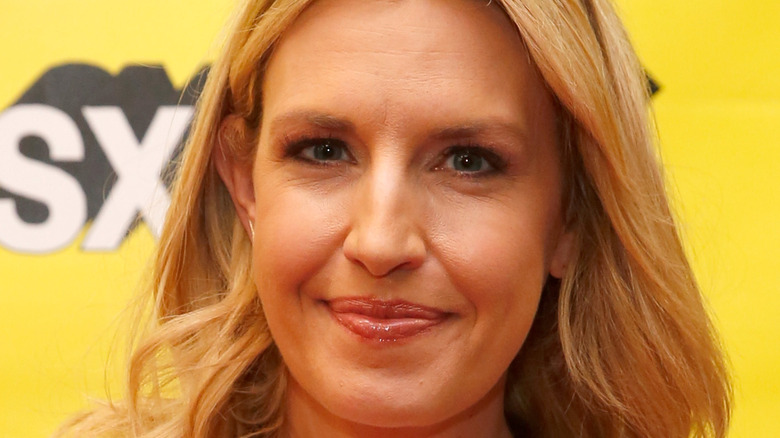 Sean Mathis/Getty Images
Poppy Harlow, who has served as an anchor on CNN since 2008, has announced that she will be temporarily leaving the station. On August 17, 2021, Harlow shared during an on-air report on "CNN Newsroom" that, starting next week, she will be taking a "break" so that she can "go back to school" (via CNN). She shared that this is something she has wanted to do for quite a while now. "And if this year and a half has taught me anything, it is, why not try!" she said. 
Harlow will be studying for a master's degree in law from Yale Law School. Harlow had the chance to interview Supreme Court Justice Ruth Bader Ginsberg, who died in September 2020, which no doubt served as a huge inspiration towards her decision to pursue law.
Harlow said that the program is "only going to be until the spring, so you're not getting rid of me very long." While she will be taking a break from her morning news coverage, she will be working behind the scenes on content for CNN+, a streaming service set to launch next year. 
Here's what initially inspired Poppy Harlow's love for law
Poppy Harlow has always had an infinity for all things law-related, a passion instilled in her from a young age thanks to her father. According to CNN, Harlow recalls sitting with her father as a little girl, soaking up all the law-related anecdotes he would share with her. "I would sit with him at the kitchen table and he would take apart a camera or a printer and say 'Look, Poppy, this is where they infringed a patent.' 'This is why we're going to court,'" she said. 
Her father, James Harlow, was an intellectual property litigator. He died when Poppy was just 15. He appeared to have a huge influence on her, citing him as the person that taught her "to live in the moment," per CNN. When she looks back on photos of him, she says that she "smiles now" as she recalls "all he taught me and the love he gave me." Poppy said of her dad, "I feel eternally blessed to have had him for a father."
According to Variety, Poppy is known for preparing intensely for her interviews and asking the tough questions that others might lean away from. Perhaps her most notable interviews were with Mark Zuckerberg, Jamie Dimon, Warren Buffett, and Ruth Bader Ginsburg, who she says taught her that "You can't have it all at once — but you can at different times."