The Truth About Paris Jackson's Relationship With Her Mother Debbie Rowe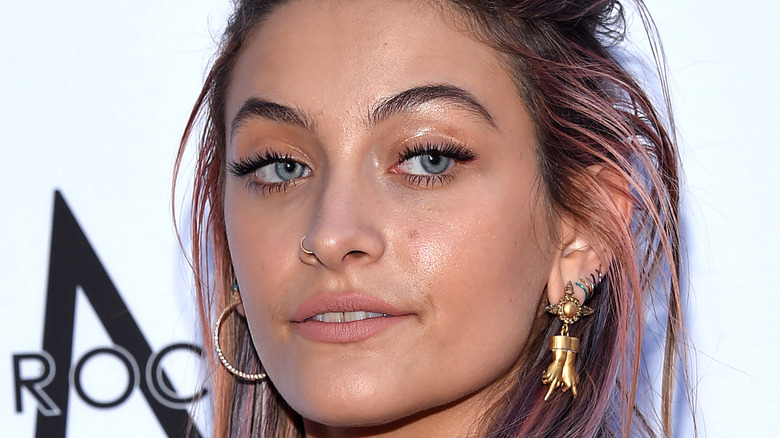 DFree/Shutterstock
Paris Jackson hasn't exactly had a normal upbringing. Michael Jackson's only daughter lost her famous father incredibly young and has spent most of her adult life enduring the repercussions of his notoriety and many public battles. As Yahoo! reports, during an interview with fellow famous kid Willow Smith, on her "Red Table Talk" series, Jackson admitted she was too young to fully process her dad's death back in 2009, after which she moved in with grandmother Katherine Jackson.
Immediately going from a sheltered, home-school environment to enrolling in traditional school while being raised by a predominantly strict Jehovah's Witness family was jarring. As the model explained, "I'm still very close with my brothers and I see my family during family reunions." However, the more religious elements don't approve of the young woman's sexuality, "But I've gotten to a point where I respect them and I have love for them. I respect their beliefs, I respect their religion." So, where does Jackson stand with her mother nowadays?
The mother-daughter duo is closer than ever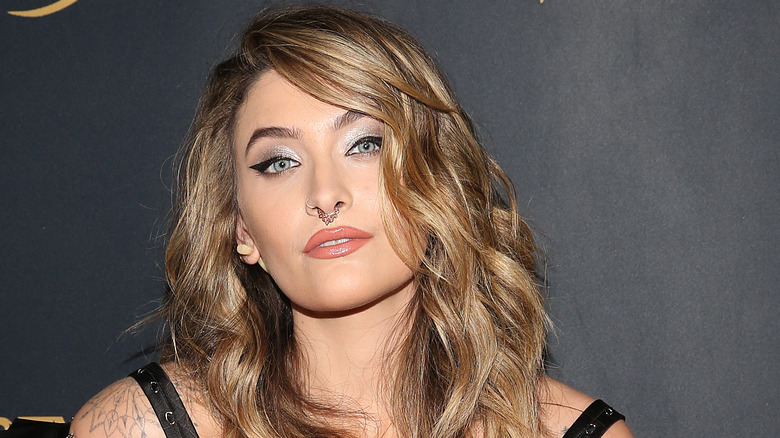 Jesse Grant/Getty Images
As Today notes, Paris Jackson didn't actually meet her mother, Debbie Rowe, until she was 15. The singer detailed during an appearance on "Red Table Talk" how great it was to finally have the opportunity to build a relationship with her. The late Michael Jackson married Rowe in 1996 and the couple had two kids, Paris and her older brother Prince, before divorcing in 1999. Rowe gave up custody of the children at the time. Jackson noted, "It's cool, getting to know her, seeing how similar we are, getting into what kind of music she really likes," adding, "I sent her some of the stuff I'm working on." The budding musician also shared an old photo of her mother, acknowledging they "look a lot alike." 
A source told Hollywood Life, "Paris and her mother have a complicated relationship, but they also have a lot of love for each other too." The insider acknowledged their familial bond took a long time to form since Jackson, allegedly, had to get over the fact Rowe gave up her parental rights when she was just a baby. They have disagreements, just like any other mother-daughter duo, but Jackson and Rowe are super close regardless. The insider revealed, "Paris is strong, fiercely independent and very defensive when she feels anyone attacks her, her late father or her family. But lately, when Paris needs help with a major life decision, she leans on her mom for advice and guidance."