The Truth About Tobey Maguire's Friendship With Ben Affleck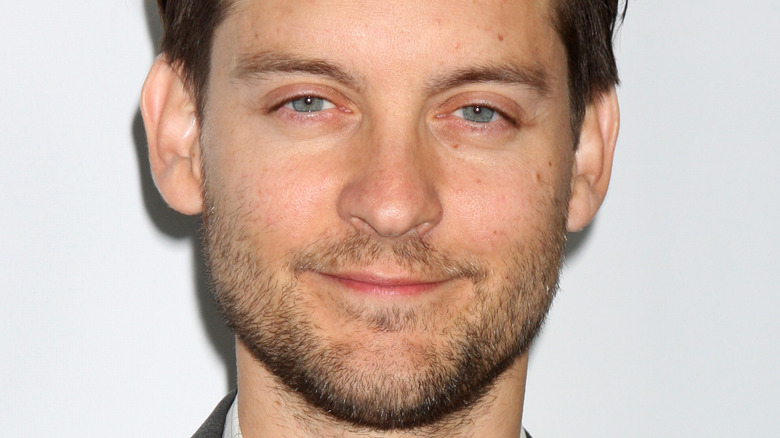 Kathy Hutchins/Shutterstock
In the early aughts, celebrity poker had a sudden — and inexplicable — rise in popularity. A number of A-list celebrities were holding weekly high-stakes games, with the likes of Leonardo DiCaprio, Ben Affleck, Matt Damon, Nelly, Alex Rodriguez and even Nick Cassavettes (via ABC News, The Ringer). But more than anyone, actor Tobey Maguire was central to the operation, organizing the games each week alongside Molly Bloom, who would later tell her side of the story in her memoir "Molly's Game." The book would later be adapted into an Oscar-nominated film by Aaron Sorkin, through which many had the opportunity to see how poorly Maguire treated her.
At that time in Hollywood, Maguire was at the top of his game, coming off of the "Spider-Man" franchise. Plus, Maguire was married at the time to jewelry designer Jen Meyer, daughter of Ron Meyer, who was first an agent and later the vice chairman of NBC Universal (via New York Post). Given Maguire's cache in Hollywood at the time, it makes sense that he'd be able to round up a whole host of A-listers for these games.
Ben Affleck and Tobey Maguire, poker pals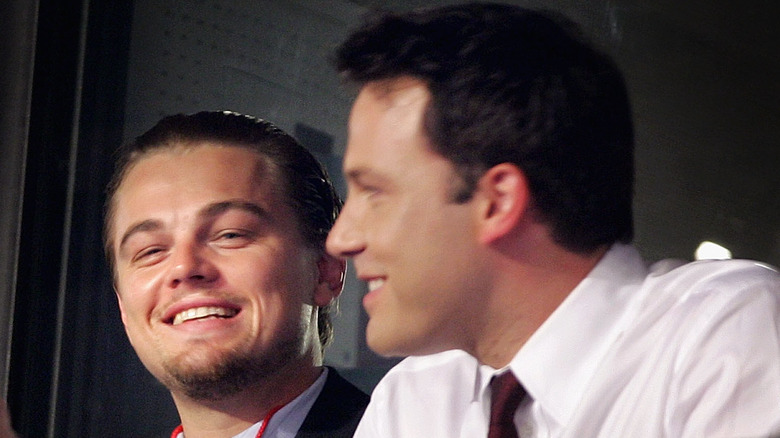 Mark Wilson/Getty Images
While it's not clear how Ben Affleck and Tobey Maguire became acquainted, it's not surprising that the two would be friends, particularly since Affleck himself was one of Hollywood's top leading men at the time. It's also possible that Affleck and Maguire became friendly through Leonardo DiCaprio himself, as Maguire is one of DiCaprio's oldest friends and Affleck and DiCaprio appear to be friendly as well, exchanging books for potential film adaptations and working on "Live By Night" together (via Distractify, Vulture).
Eventually, things went pretty sideways with the poker games Maguire organized; Bloom was apprehended by the FBI, and Maguire would later be sued by a bankruptcy trustee, as some of the money played with at the games was taken via a Ponzi scheme (via The Ringer, ABC News).
Although Affleck was not named in the lawsuit, being involved with the underground poker ring couldn't have been good for his image — which has taken a number of hits throughout the years (via Vox).
However, there doesn't appear to be any bad blood between the two. In April 2020, Affleck and a slew of other celebrities participated in a poker tournament benefiting Feeding America — as did Tobey Maguire (via Deadline).