The Author Of Sex And The City Almost Played A Role In The Show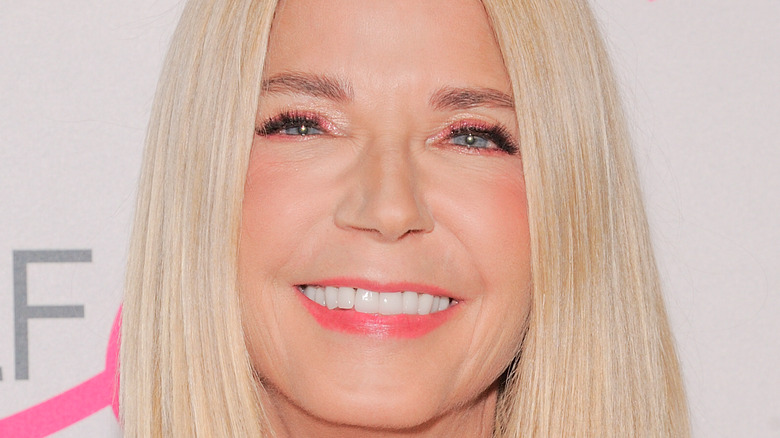 lev radin/Shutterstock
As "Sex and the City" fans likely well know, the beloved series uses its main character's sex column as a framing device for the show, through which it explores various themes about love, sex, and friendship.
In a very meta move, the show takes its inspiration from the popular Candace Bushnell "Sex and the City" column, which ran in the New York Observer from 1994 to 1996 and later became a book — the very same way that Carrie Bradshaw's columns were later transformed into a book (via Vice). In fact, it was Bushnell herself who first created the character of Carrie Bradshaw to serve as her alter ego when writing her columns (via CheatSheet).
The meta-ness would, of course, continue as "SATC" enjoyed its six-season run on HBO. While not everything that happens on the show really happened to Candace Bushnell, there is indeed a real-life Mr. Big. It's believed that publishing executive and Bushnell's ex Ron Galotti served as the inspiration for the show's ultimate will-they-won't-they (via Harper's Bazaar). In world's colliding even further, Bushnell once went on a date with John Corbett, who portrayed fan-favorite Aidan Shaw on the show.
"I did go to dinner with John Corbett," Bushnell once said. "I kind of went out to dinner with him, it was romantic...Then he goes back to L.A. and then like two days later it's like, 'Oh, he's dating Bo Derek.' You cannot compete with Bo Derek, forget it" (via Entertainment Weekly).
Candace Bushnell could have played Mrs. Big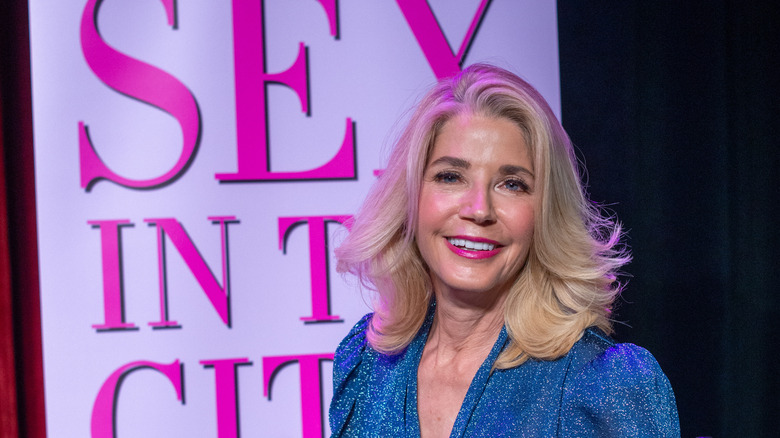 William Thomas Cain/Getty Images
Things almost got even more meta on "Sex and the City" when the show's creator, Darren Star, asked Candace Bushnell if she'd like to appear on the series. But Bushnell is a busy woman — or at least that's the reason she gave for declining Star's offer (via ET).
"Darren asked me, 'Do you wanna play [Big's wife] Natasha?' And I was like, 'No,'" Bushnell revealed on "The Bradshaw Boys" podcast. "They had an actress, she couldn't do it, he's like, 'Come down here and play Natasha.' I was like, 'I'm busy, I cannot come to the set.'"
However, it all worked out, as the role of Natasha ultimately went to Bridget Moynahan, per IMDb. And while the blow-up between Mr. Big, Carrie, and Natasha might be long in the past, it doesn't mean it's been long forgotten. In fact, whatever the "Sex and the City" reboot "And Just Like That..." has in store, it appears Natasha is involved, as Moynahan was recently spotted on set (via ET).
While Moynahan was obviously the right choice for the part — especially if Bushnell didn't want to do it — we couldn't help but wonder: What would the show have been like had the bestselling author taken the part?