Selena Gomez Finally Responds To Rumors That She Is Quitting The Music Industry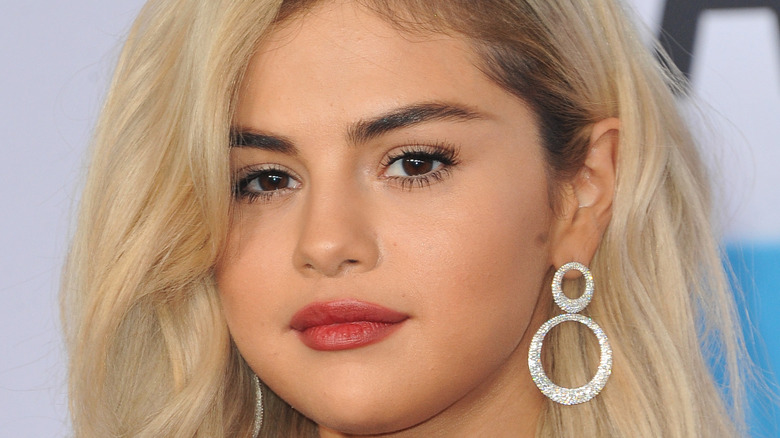 Tinseltown/Shutterstock
Selena Gomez appears to be going through some major changes in her life. At 28 years old, after the weight of a global pandemic, a sudden desire to speak on politics, and a general array of anxieties regarding the state of the world, Gomez revealed to Vogue that she decided to remove herself from social media about three years ago. Not her image, mind you, as her assistant still posts photos on her behalf. She has simply stopped using social media and even opts to get her news from a nameless "older woman that [she's] really close with," per Vogue.
"I woke up one morning and looked at Instagram, like every other person, and I was done," she said. "I was tired of reading horrible things. I was tired of seeing other people's lives. After that decision, it was instant freedom. My life in front of me was my life, and I was present, and I could not have been more happy about it."
Gomez has been pretty quiet over the past few years, a silence that has extended past her lack of social media presence. While she did appear in an HBO Max series, "Selena and Chef," a show that served as a fun quarantine activity for her as well as viewers, she's been notably absent from the world of music. This has led many to question whether Gomez has decided to quit the music industry as a whole.
Here's why fans worry that Selena Gomez plans on leaving the music industry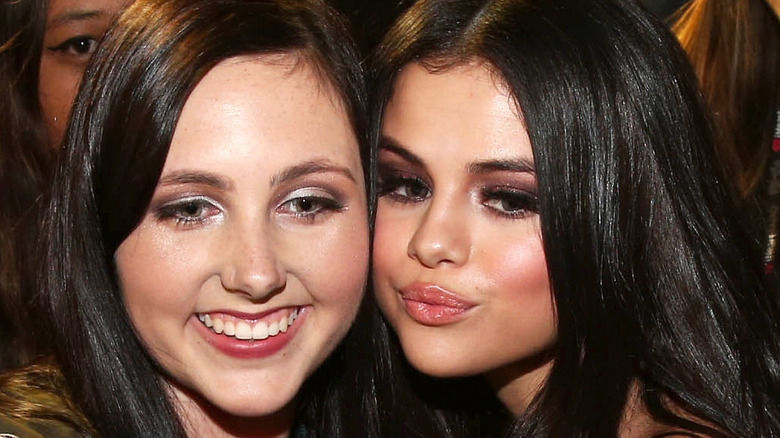 Christopher Polk/Getty Images
Fans of Selena Gomez know that she has always had a tumultuous relationship with the notion of fame and the challenge of being under scrutiny of the public eye. According to CheatSheet, Gomez had a "violating" experience with the paparazzi when she was just 15 years old that has stuck with her throughout the years. 
Her frustrations with the public extended to her music career, which she believes has manifested into people not taking her "seriously" as a musician. "It's hard to keep doing music when people don't necessarily take you seriously," she told Vogue. "I've had moments where I've been like, 'What's the point? Why do I keep doing this?' 'Lose You to Love Me' I felt was the best song I've ever released, and for some people it still wasn't enough. I think there are a lot of people who enjoy my music, and for that I'm so thankful, for that I keep going, but I think the next time I do an album it'll be different."
She then said something that has led to seemingly endless rumors about her future in music. "I want to give it one last try before I maybe retire music," she revealed when discussing the challenges she's experienced as a singer and the disappointment she believes the public has toward her music.
But this interview was back in March 2021. Where does she stand as of now?
The singer doesn't plan on quitting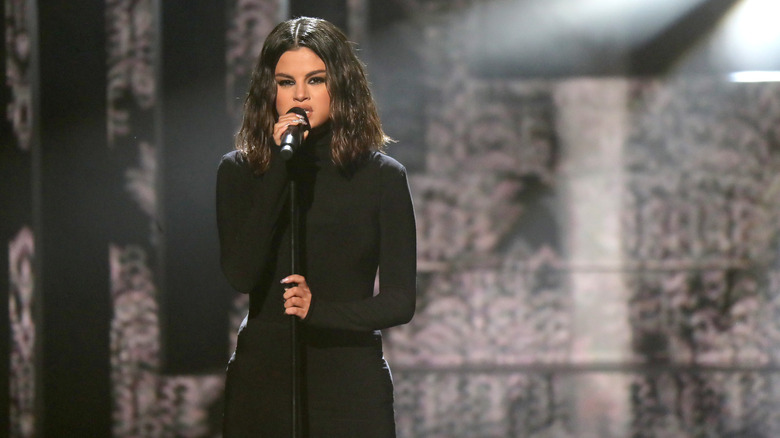 Jc Olivera/Getty Images
Despite her comments, the "Love You Like a Love Song" singer assures us that she won't be quitting music any time soon. "I don't think I'll ever quit making music," Selena Gomez told Elle, per Music News, on Aug. 20, 2021. "I'm not saying I want a Grammy. I just feel like I'm doing the best I can, and it's all about me. Sometimes, that can really get to me."
Most recently, Gomez has released her first Spanish-language album, "Revelación." She did the entirety of the work on the album during quarantine, calling it a "labor of love for all my Latin fans." Upon the release, she took to social media to write (via ET), "I hope you guys like the album and have so much fun with it, because obviously I've been wanting to do this for so, so long. And I'm just so grateful."
She added: "Whether you speak Spanish or not, I hope you can feel the emotion and passion. For me, that is the beauty of Latin music."