Inside The Complicated Relationship Britney Spears' Boyfriend Has With His Father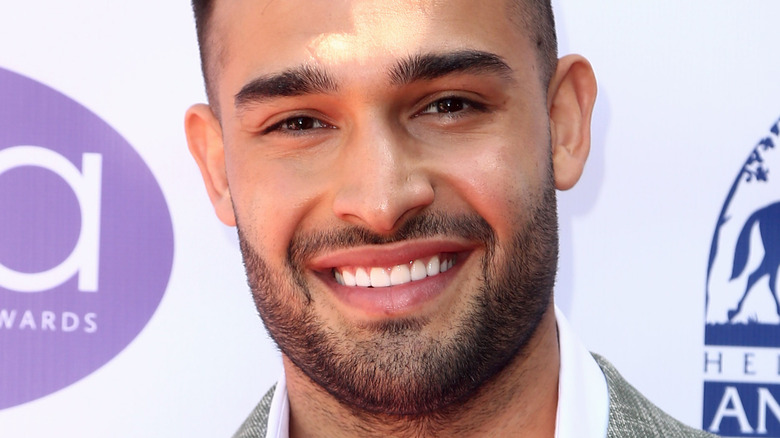 Tommaso Boddi/Getty Images
Britney Spears' ongoing struggles with her family and her conservatorship are heartbreaking, but we're at least happy knowing that her boyfriend, Sam Asghari, is such a fierce supporter of the Queen of Pop. Britney's father, Jamie Spears, has been especially controversial as he was not only the conservator overseeing his daughter's financial constraints but also doubling down on why he deserved to be in that position, though he ultimately stepped down as conservator (via Variety). Still, her conservatorship remains in place.
"Nevertheless, even as Mr. Spears is the unremitting target of unjustified attacks, he does not believe that a public battle with his daughter over his continuing service as her conservator would be in her best interests," Jamie's court doc declared on the day of his announcement. "So even though he must contest this unjustified Petition for his removal, Mr. Spears intends to work with the Court and his daughter's new attorney to prepare for an orderly transition to a new conservator," the court doc continued (via Variety).
Britney is free from her father in her conservatorship — even if he's always shifting the blame to others — but the overstepping conservatorship remains intact. While Britney has been dealing with these parental issues with the support of Sam, it turns out that he has parental problems of his own.
Sam Asghari's relationship with his dad is just as wild as Britney's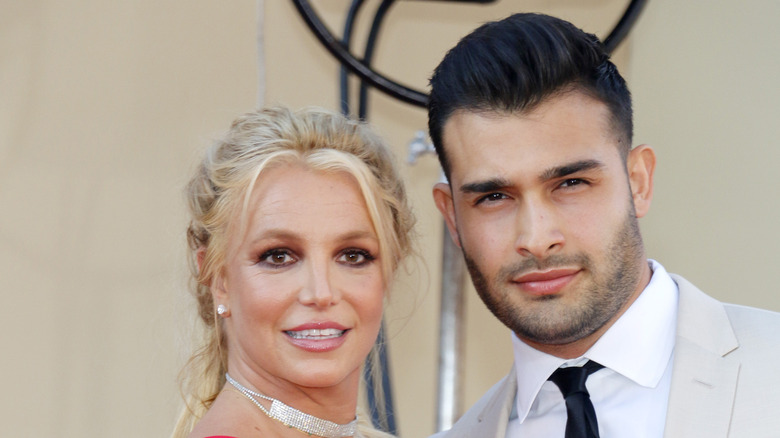 Tinseltown/Shutterstock
Sam Aghari has been in the headlines a lot recently because of Britney Spears, including him discussing if his girlfriend will perform live again sometime soon (via The Independent). As it turns out, Asghari has a very strained relationship with his own father, and it's been like this for a long time (via the Daily Mail). Strained may not even be the right word, as Asghari's father actually abandoned Asghari and the rest of his family in Tehran in the mid-'90s.
According to the Daily Mail, Asghari hadn't seen his father in 12 years but is currently trying to rekindle a relationship with him. His father has moved to California, and Asghari took to Instagram to say, "It's about time I reunite with the man that made me into who I am today." Asghari's father arrived in the U.S. in the mid-'90s and he married another woman in 1999 but later divorced her in 2004.
According to public records and the people that know him, Asghari's father, whose real name is Mahmond but goes by Mike, disappeared in 2008. "Mike worked for us 15 years ago. I haven't seen or heard from him since 2008," said his boss at the trucking company he worked for. It's unknown where he is, but his son's Instagram post from last year makes it sound like they're in touch, which is really good to know. We hope the two of them can work together to continue building their bond!