Why Chip Gaines Will Soon Be Sporting A Brand New Look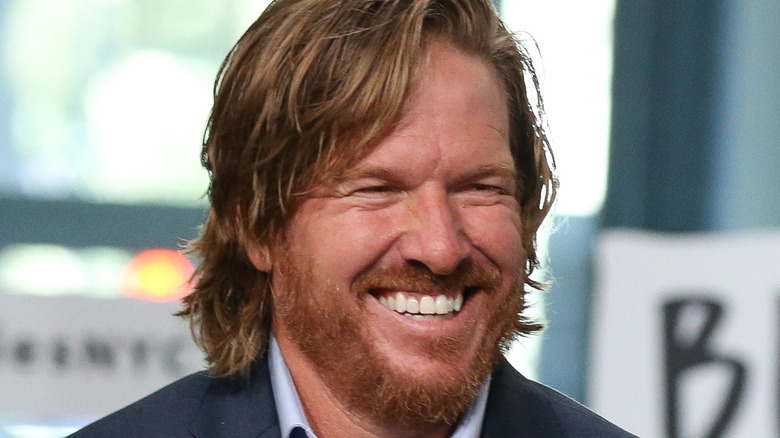 Rob Kim/Getty Images
Chip and Joanna Gaines are the first couple of HGTV, even if the proud Texans have since moved on to bigger and better things. Although they have millions of fans all over the world, shooting "Fixer Upper" didn't always come easily to the beloved home-renovation duo. "TV was a funny thing for me," Chip said in an interview with Cowboys & Indians magazine. "I'm an authentic, sincere person. So, as long as things are natural and organic, I'm in my element. But the more staged something becomes, or the more required something becomes, it boxes me up, and I felt like toward the end of the 'Fixer Upper' journey, I felt caged, trapped."
The Gaines couldn't figure out what the issue was since they were living their dream and making good money out of it, but the pressure to be "on" with cameras constantly shoved in their faces didn't sit right with the couple. "I just struggled with that environment. Especially at the end of it," Chip revealed. Describing breaking out of the HGTV mold as "liberating" and admitting that he and Joanna felt "giddy" at what the future held, the former HGTV host acknowledged that they were still grateful for all the opportunities the show brought. 
In particular, Chip and Joanna Gaines have been able to build their empire, including supporting important charitable endeavors — like the upcoming one that will see his look drastically altered.
Chip Gaines is lopping off his locks for a good cause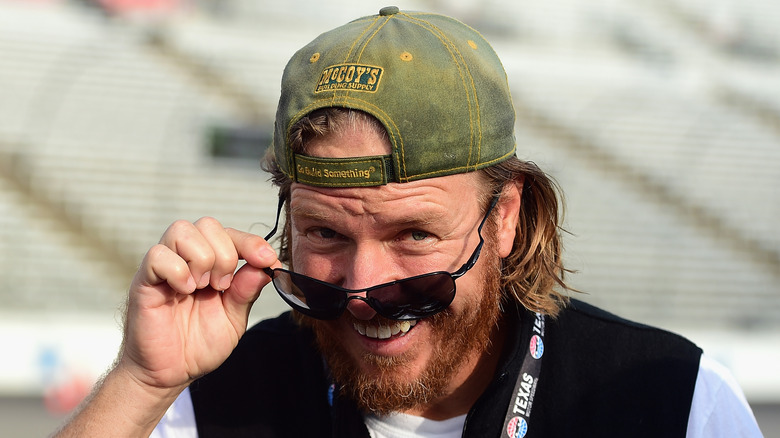 Jared C. Tilton/Getty Images
According to People, former HGTV host Chip Gaines is set to lop off his luscious locks in a "Fixer Upper"-style makeover in partnership with St. Jude Children's Research Hospital. Chip is taking the plunge to encourage others to donate to the worthy cause, with one inch being cut off his ginger hair for each fundraising milestone met. The final reveal, which may feature a bald-headed Chip or a slightly less Fabio-esque Chip (depending on how generous donors are), is slated for midnight on Thursday, Aug. 26. Like many people all over the world, the "Fixer Upper" star has been growing his hair out over the past year thanks to the COVID-19 lockdown.
During a recent appearance on Today, alongside wife Joanna, Chip revealed that social media was split on whether the long hair was a good look. "It's like the rest of the country sadly in some ways, you know? Nobody can agree on anything. You're either in this camp or this camp," he joked. As for Joanna, she acknowledged that the long hair definitely took some getting used to. Chip also teased he'd grown it out "for a reason" other than quarantine. "The back end of it is raising money and philanthropic," he says. 
Even if the reality star ends up scalped, Chip takes it as a badge of honor, reasoning he's never had long hair before — and soon he might be able to say the same about being bald.