Why Kacey Musgraves' New Album Announcement Has Fans In A Frenzy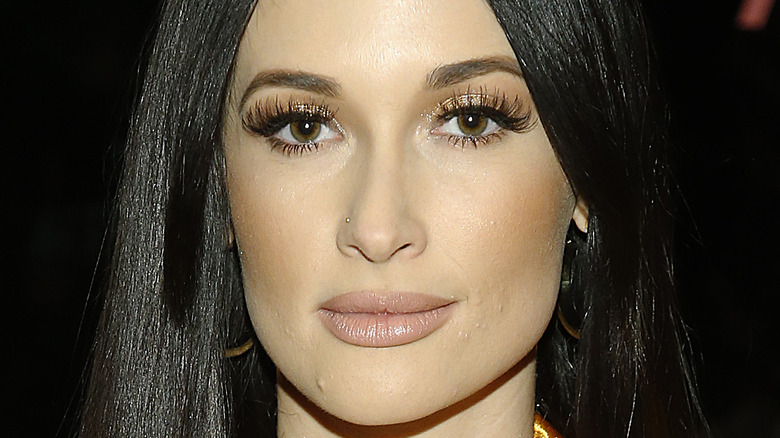 John Lamparski/Getty Images
Music sensation Kacey Musgraves is coming at fans with a brand-new project, and it looks like nothing we've ever seen from her before. The 33-year-old singer has made an absolute killing within the world of country music, having won six Grammy Awards, seven Country Music Association Awards, and three Academy of Country Music Awards (via IMDb). But based on the teasers we've seen so far, fans can't help but wonder if Musgraves is beginning a new era of music in a totally different style and genre.
On August 23, 2021, Musgrave announced that she will be releasing a brand-new project called "Star-Crossed," which will apparently be an album and a short film. Similar to the likes of Olivia Rodrigo's breakup album, "Sour," it's going to be a heartbreak album. While Musgraves hasn't said much about the project just yet, many predict that it will mostly cover her 2020 divorce from Ruston Kelly after nearly three years of marriage. It's certainly no secret that this was an especially traumatic event for Musgraves, as she told USA Today, "I felt like I was dying inside. I was crumbling. I was sad. I felt lonely. I felt broken."
Grab those tissues, because we're probably in for a bumpy, emotional ride with this new musical project.
The theme of the upcoming album is a couple that couldn't make it work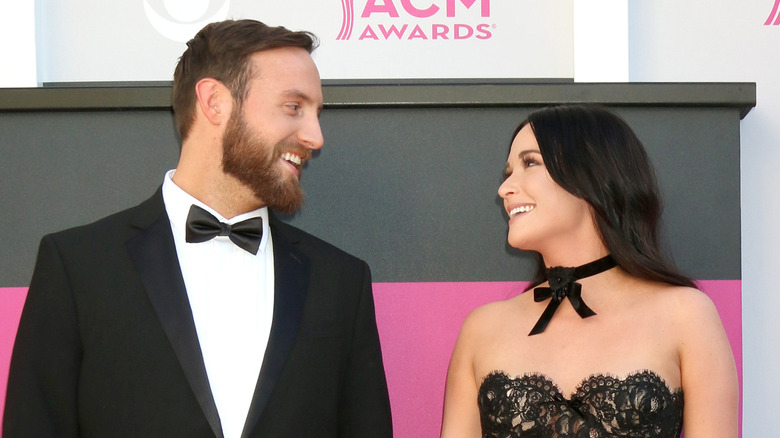 Kathy Hutchins/Shutterstock
"Star-Crossed" will be Kacey Musgraves' fourth album, following her 2018 album, "Golden Hour." Many considered this previous album to be a deviation away from her normal country vibes, so it can't come as much of a surprise that with "Star-Crossed," she appears to be straying even further from normal (via The Guardian). So far, just one song from the new project has been released, the album's title track. 
According to an interview with Elle from earlier this year, Musgraves discussed some of the details of the upcoming album. She said that it centers around "two people who love each other so much, but they cannot make it work in the physical realm to be together, because it's just not written in the stars for them." She further explained that the idea behind the heartbreak is not that either of the people did something wrong, but that it was something higher up that didn't allow things to work out. "It's like, 'No, let's just blame the stars. Let's just say that we're not meant to be.'"
The film will have some star-studded cameos
According to Pitchfork, Kacey Musgraves will also be releasing a 50-minute "Star-Crossed" film via Paramount+. Directed by Bardia Zeinali — who has directed music videos from the likes of Justin Bieber, Shawn Mendes, and Cary Rae Jepsen (via IMVDb) — the short film will star Musgraves as well as a slew of impressive cameos, including "RuPaul's Drag Race" Season 13 winner Symone, Victoria Predetti, Megan Stalter, Eugene Levy, and more (via W Magazine).
"We wanted it to feel cinematic and epic without compromising the heart and the emotion," Zeinali said in a statement discussing the film (via Pitchfork), "to feel fantastical and heightened and tell her story through the lens of art and fashion." 
Fans on Twitter are absolutely buzzing. While many had expected the stand-alone song to be released, they didn't expect to hear anything about a whole new album so soon — let alone an accompanying film. Twitter users expressed their excitement and anticipation, as well as their approval of the other artists in the film. One fan tweeted, "Kacey Musgraves putting Symone in her 'Star-Crossed' companion film?!? THAT IS TASTE."
The album and short film will be released on September 10, 2021, per Twitter.