Why Fans Think Teased Lyrics From Kacey Musgraves' Upcoming Album Are About Her Divorce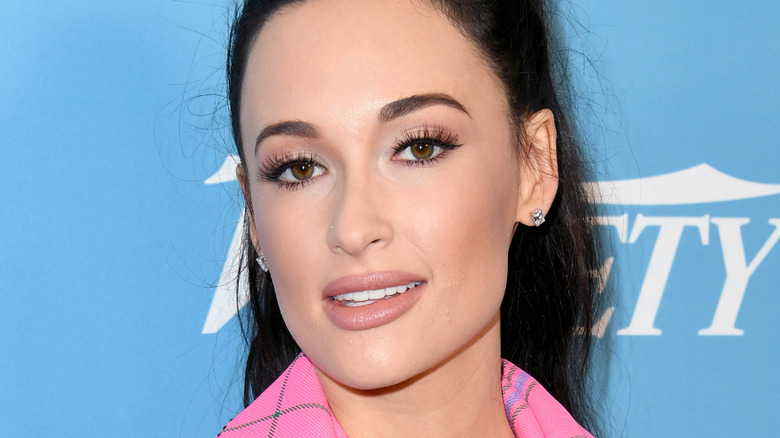 Jon Kopaloff/Getty Images
Kacey Musgraves' "Golden Hour" album took fans' hearts by surprise upon its release in 2018. After winning multiple Grammys and becoming a country-pop staple, the album's successor carried the weight of high expectations. Yesterday, Kacey Musgraves released the first track on her highly anticipated album, "star-crossed". The singer had revealed that where "Golden Hour" featured songs about falling in love with her ex-husband, Ruston Kelly, "star-crossed" would cover the demise of their marriage. Judging by the first track, she has certainly delivered.
This weekend, the 33-year-old shared multiple Instagram posts in which she shared the lyrics to one of the songs she would later reveal as the title track of the album. According to People, those posts read, "Let me set the scene / Two lovers ripped right at the seams / They woke up from the perfect dream / And then the darkness came / I signed the papers yesterday / You came and took your things away / Moved out of the home we made / And gave you back your name."
The Instagram posts continued, "What have we done? / Did we fly too high? / Just to get burned by the sun? / No one's to blame / 'Cause we called all the angels to save us / Called them by name / But I guess they got lost."
The album is Musgraves' first following her divorce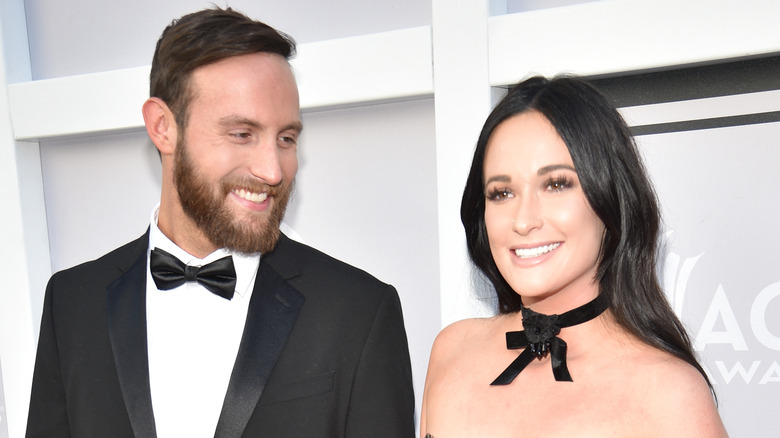 Kevin Mazur/acma2017/Getty Images
The songstress has often shared deep lyrics in her music and this album is no exception. People reports that Musgraves married Kelly in 2017 after a year of dating. In 2020, the couple shared that they were officially divorcing. "We believe that we were put into each other's lives for a divine reason and have both changed each other infinitely for the better. The love we have for each other goes far beyond the relationship we've shared as husband and wife. It's a soul connection that can never be erased," they said in a statement to the outlet.
In classic country singer form, Musgraves channeled her frustration into her music. The Cut reports that she had long revealed that the next album would be "devastating" and run deep with raw lyrics. The Texas-native shared a sneak peek of the video she's releasing alongside "star-crossed" complete with an old church and wedding dress. Musgraves told Rolling Stone that the album is inspired by her divorce and the evidence from the songs and video underpin her original idea. Furthermore, the video features an MRI of her broken heart — need more convincing?
In addition to revealing the first track on the album and its general aesthetic, the short film concludes with an invitation to "fall apart September 10th". Fans have been ready to just that for months now with many requesting a "sad girl fall"; Kacey Musgraves is ready to deliver.