The Truth About Sidney Poitier's Late Daughter, Gina Poitier-Gouraige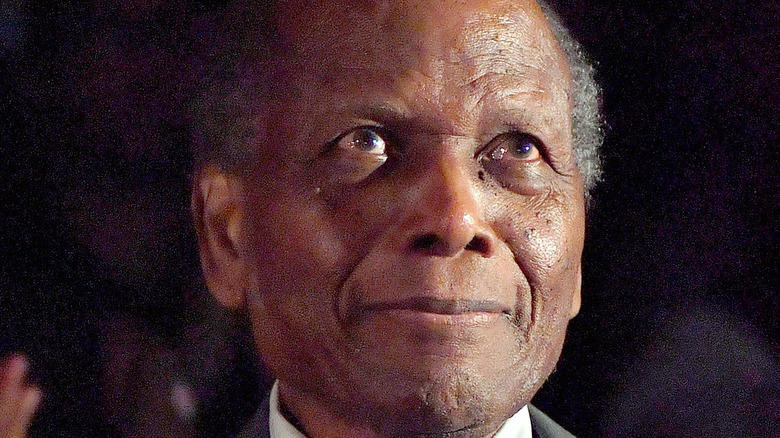 Stefanie Keenan/Getty Images
In 1950, Hollywood legend Sidney Poitier married Juanita Hardy. "I had faith in myself and faith in the future –- enough of each to marry a beautiful young girl," he told Closer Weekly. The couple welcomed four daughters into the world, the youngest being Gina Poitier-Gouraige (via Amo Mama).
Gina grew up around her three elder siblings –- Beverly, Pamela, and Sherri –- as well as her two younger sisters Anika and Sydney, Poitier children with Canadian actress Joanna Shimkus (via Biography), who he married in 1976 following his divorce to Gina's mother in 1965.
Instead of following in her father's footsteps, Gina decided to pursue her passion for art in a different way by studying for a degree in fashion merchandise at the American College for Applied Arts in Georgia after earning a degree in fine arts at the State University of New York in Albany (via Northside Chapel). She would go on to open a designer boutique with a business partner called Bejai Designs.
Gina Poitier-Gouraige died in 2018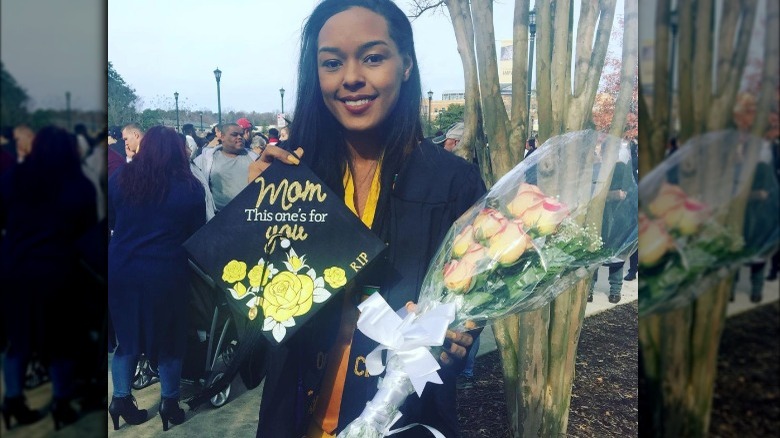 By the time she'd started her business, Gina had married her high school sweetheart, Gaetan Gouraige. They tied the knot in 1988, and they went on to have four children: Guylaine Marie-Rose, Gabrielle Marie-Therese, Emmanuel, and Etienne. Their son Emmanuel sadly died (via Amo Mama), but no details have been released as to how old their child was at the time of his death.
On May 27, 2018, Gina unexpectedly died. Her family has not revealed the details of her death, but as is detailed in her obituary (via Northside Chapel) it's "a gross understatement to say that she will be missed." It continues, "If there ever was a sweet angel, ready for heaven it was Gina."
Her memory lives on through her parents, siblings, and children. Seven months following her death, her eldest daughter, Guylaine, graduated college and gave a touching tribute to her mother on her cap which read "Mom, this one's for you" (via Instagram).