Inside Madonna's Friendship With Gwyneth Paltrow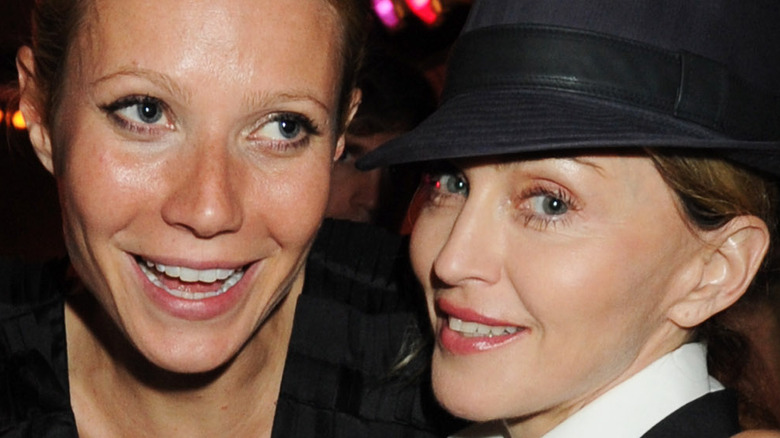 Dave M. Benett/Getty Images
Gwyenth Paltrow and Madonna are two of the biggest stars of the 90s. Aside from serving major fashion inspiration during her red carpet appearances as well as her street style, Paltrow was at the height of her acting career (via Vogue). She starred in Jane Austen's "Emma," Charles Dickens' "Great Expectations," and most famously, "Shakespeare in Love," which won seven Academy Awards, including Best Actress for Paltrow (via IMDb). Madonna began the decade with her iconic single "Vogue," which topped the elusive Billboard Hot 100 charts. The singer continued to dominate the decade with more hit tracks, decade-defining music videos, and unforgettable live performances.
While these two women were busy trailblazing Hollywood, they happened to cross paths and strike up a friendship. The pair reportedly bonded over their shared love for music and British men (via The Things). They were very close and were often spotted together at industry events. However, the famous friends had an unfortunate falling out in the 2000s.
Gwyenth Paltrow and Madonna are on the outs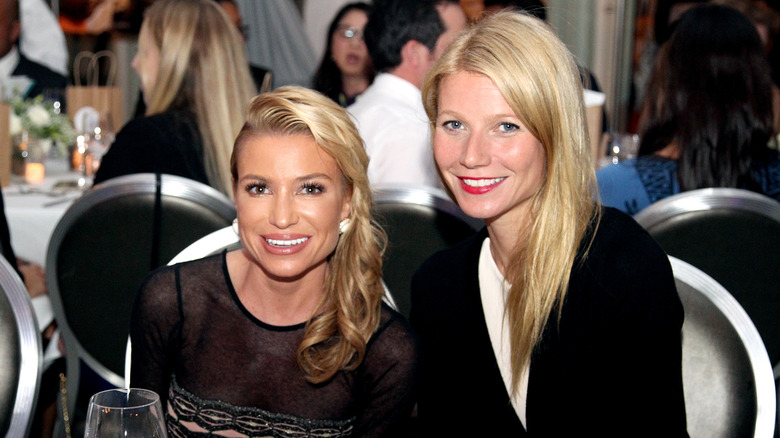 Rachel Murray/Getty Images
An insider told Us Weekly that Madonna and Gwyenth Paltrow had "a major falling out" in 2010 and added that "They don't speak" (via PopSugar). The insider continued, "I can't tell you exactly why they had the falling out, but Gwyneth can be jealous and competitive." That same year, Paltrow told Vogue that she was in the midst of a friendship break-up. She said, "I'm having a situation right now with a friend where I'm feeling pretty angry." The actress didn't specifically name who she was upset with or why.
However, there is speculation that Paltrow grew angry with Madonna for firing their shared personal trainer Tracy Anderson (via The Things). During an interview with The Telegraph, Paltrow joked that she was happy the singer fired her friend and business partner. She said, "Yeah, it's good that [Tracy] doesn't train Madonna anymore. It was too much. She keeps people waiting — it takes up your whole day." 
While many people insist they want more evidence that Anderson's firing is what lead to the end of Madonna and Paltrow's friendship, it's clear that whatever caused it was bad enough to keep the pair apart all these years later.