Why Kim Kardashian Says She Is Trying To Be Stricter With Her Kids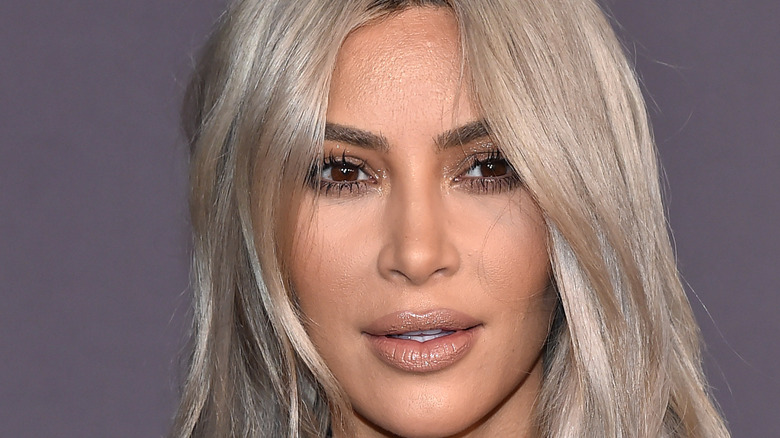 DFree/Shutterstock
Despite her standing as one of the most infamous influencers in the world, Kim Kardashian still faces many of the same highs and lows as the rest of us. In the summer of 2013, the beauty mogul gave birth to her very first child North (via Capital FM). She instantly connected with her firstborn and has since welcomed three more children into her family. Since becoming a mother, Kardashian has taken a hands-on approach to parenting. Though she's very busy running billion-dollar businesses, filming a reality show, and studying for law school, the 40-year-old is very dedicated to her four children.
A source told Hollywood Life, "She has help of course, but she does a lot herself. She's really good with the kids, very maternal, sweet, and almost never loses her patience. It's amazing." While Kardashian is a particularly patient mom, she recently revealed to Parents that she's hoping to become a lot more strict.
Kim Kardashian struggles to say no to her kids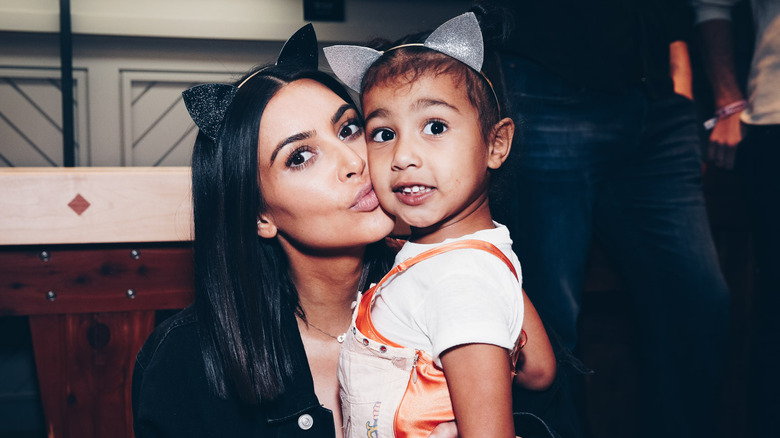 Handout/Getty Images
While talking with Parents about life with four young children, Kim Kardashian shared that her parenting superpower is her calm demeanor. She shared that she rarely becomes overly stressed or impatient with her young ones. The Skims founder added that she gives her children just about anything they want. She said, "When my kids want something (typically candy), they give me this look directly in my eyes that cuts right through me. I usually give in and give them what they want."
However, this behavior may come to an end soon, as Kardashian shared that she's working on "being stricter and saying no!" This may help her with getting her kids to bed on time and ready for school in the morning, which are two things she currently struggles with. Despite having her fair share of difficulties, Kardashian revealed that she loves the dynamic her kids have. She said, "They get along so well and have so much love for each other. It reminds me of growing up with Kourtney, Khloé, and Rob. There's something so special about having a big family, and I'm happy my babies get that experience the way I did."