The Truth About Kristen Stewart's Upcoming Movie About Princess Diana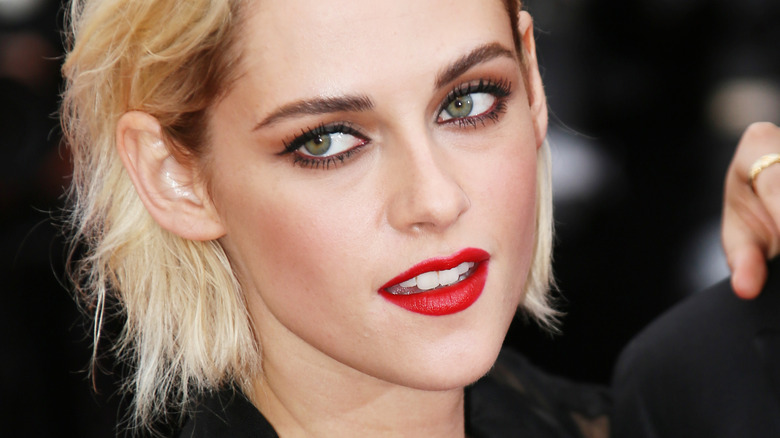 Denis Makarenko/Shutterstock
The most recent seasons of "The Crown" reignited Princess Diana-mania and set off a new wave of fascination with the late princess. In addition to recreating her likeness on the Netflix series, new movies have began production to memorialize her memory. Indeed, a new movie titled "Spencer" is coming to theaters later this year and stars Kristen Stewart as she chronicles a particular moment in Princess Diana's life. 
According to Harper's Bazaar, the biopic follows Princess Diana through one weekend in 1991 in which she tries to find her way forward through her marriage with Prince Charles. The outlet cites the press release that explains, "​​The Prince and Princess of Wales's marriage has long since grown cold. Though rumours of affairs and a divorce abound, peace is ordained for the Christmas festivities at Sandringham Estate."
Paying tribute to Princess Diana's legacy of humanitarianism and the soft spot she left in the House of Windsor, "Spencer" is set to come out on November 5th of this year. The film will make its debut at the Venice Film Festival next month and compete for various awards. Currently, there's Oscar buzz surrounding Stewart's portrayal of the Princess at such a vulnerable point in her life.
Recently, the studio released a movie poster for the new film showing a silhouette of Stewart's Diana in a white dress.
The "Spencer" movie poster shows a haunting image of the princess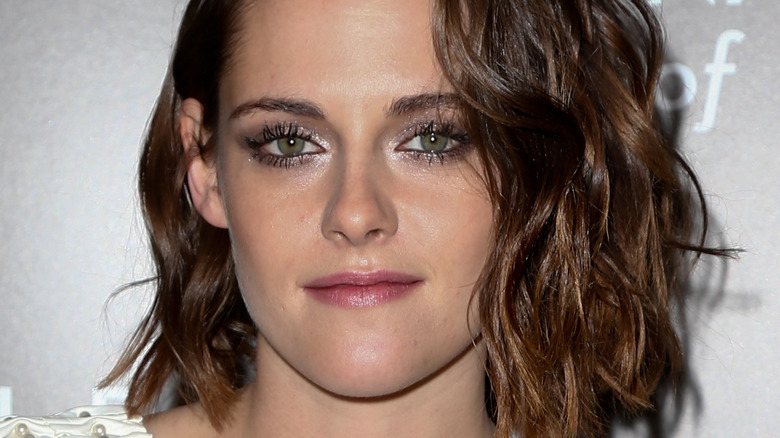 Debby Wong/Shutterstock
Slumped forward, Diana's likeness appears to be disappearing as she cradles her head in her hands in the movie poster. Against a black backdrop, the ill-fated royal looks to be falling into a black hole. According to People, Stewart has opened up about playing the iconic member of the royal family. "Spencer is a dive inside an emotional imagining of who Diana was at a pivotal turning point in her life," the actress revealed. "It is a physical assertion of the sum of her parts, which starts with her given name; Spencer. It is a harrowing effort for her to return to herself, as Diana strives to hold onto what the name Spencer means to her."
The 31-year-old also spoke with InStyle about the daunting prospect of playing one of the world's most iconic sweethearts. "The accent is intimidating as all hell because people know that voice, and it's so, so distinct and particular. I'm working on it now and already have my dialect coach," she said.
"It's one of the saddest stories to exist ever, and I don't want to just play Diana — I want to know her implicitly," Stewart added. As for her method to get into her character, she said, "To be honest, I've now consumed pretty much all there is to consume in terms of videos and interviews. I've watched everything that you could hear or see. I even go to sleep with it on" (via Town and Country).
Alongside the poster, the production company, Neon, hauntingly tweeted, "Every fairy tale ends. Kristen Stewart is Diana Spencer. A glimpse at Pablo Larraín's SPENCER. In Theaters Nov. 5".