Why Kamala Harris' Tribute To John McCain Has Meghan Fuming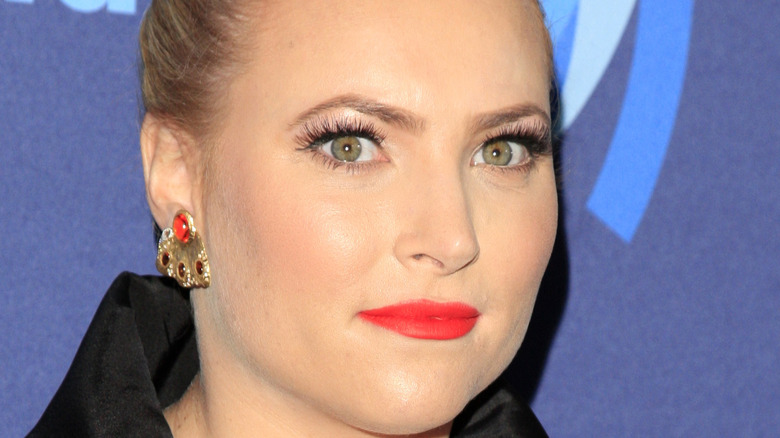 Kathy Hutchins/Shutterstock
Thursday, August 25th marked the third anniversary of former U.S. senator John McCain (via People). The Arizona senator passed after receiving treatment for brain cancer in 2018. To honor his death, McCain's daughter Meghan shared a tribute to her father on Instagram. The journalist posted a photo of her dad, with the caption, "3 years. How has it been 3 years...? You left a void in this world by leaving it that will never be filled. And when you left, so much light went with you." She added that she'll love and miss her father forever.
While Meghan's touching tribute to her father was hard to miss, another famous figure is drawing attention for her method of honoring the late senator. Vice President Kamala Harris laid flowers in Hanoi on August 24th, to honor the anniversary of McCain's death (via WBALTV). Harris paid tribute to McCain, after holding a meeting with Vietnamese officials, during her seven-day tour to Southeast Asia (via DW).
Meghan McCain thinks Kamala Harris needs to rearrange her priorities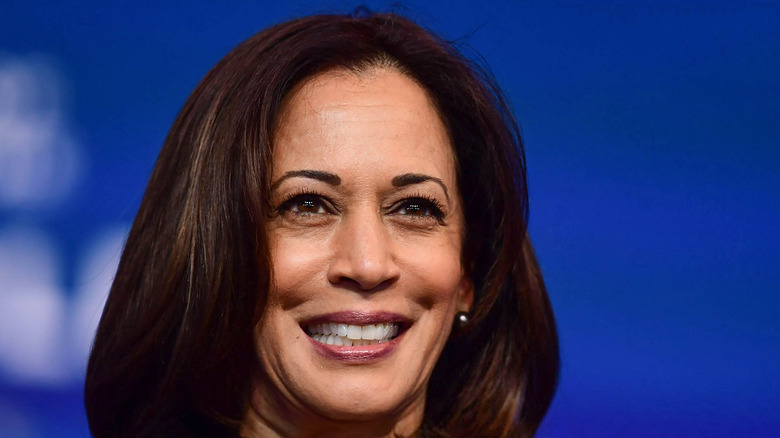 RedhoodStudios/Shutterstock
After laying flowers at a monument honoring John McCain in Hanoi, Vietnam, Vice President Kamala Harris shared a photo of the moment on Instagram. She captioned the post, "Today, on the three-year anniversary of his passing, I paid my respects to an American hero, Senator John McCain. At this site in 1967, then-Lieutenant Commander McCain was shot down." Though this tribute received a lot of love, McCain's daughter Meghan did not appreciate the gesture. McCain tweeted that Harris should have focused on the crisis happening in Afghanistan rather than honoring her father in Vietnam (via New York Post).
She tweeted, "If you want to honor my dads [sic] legacy on this anniversary of his death — you would spend every second making sure every single American and Afghan ally is out of harms way." She added that her father prioritized loyalty to his fellow soldiers. McCain concluded, "He was nothing if not someone who understood sacrifice and loyalty to the people he served with." Though Meghan is clearly outraged by Harris' Instagram post, this isn't the first time she's been disappointed in the Vice President's handling of the Afghan crisis and likely won't be the last.