Why Kylie Jenner And Travis Scott's Present For Stormi Has Twitter Seeing Red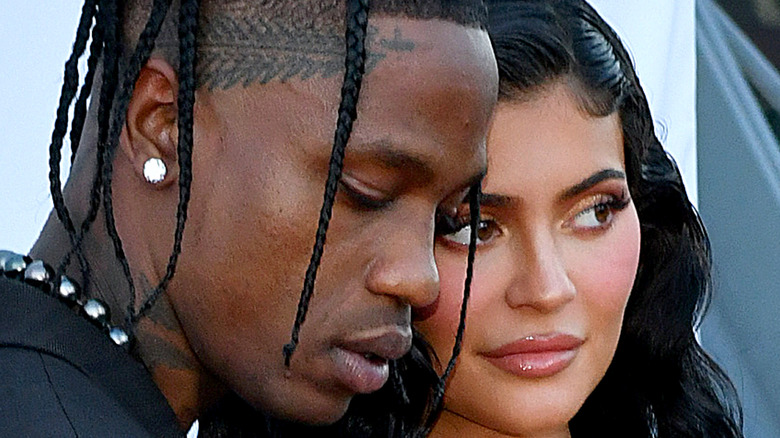 Craig Barritt/Getty Images
As part of the celebrated Kardashian clan, Kylie Jenner is no stranger to the good life. She, her parents, and siblings enjoy sporting exclusive designer threads, jetting off to exotic locales at a moment's notice, or throwing parties with price tags that exceed the average American's yearly salary. The Kardashian-Jenner family has been widely criticized for those parties in recent months. When big sister Kim flew out her closest friends to a 40th birthday bash on a private Polynesian island, she was slammed for being both extravagant and seemingly careless about pandemic protocol (via Insider). The public was equally incensed when Kylie and boyfriend Travis Scott threw their daughter, Stormi, a big family party for her third birthday; it was deemed "tone-deaf" in view of the surge of COVID-19 cases in Southern California (via Glamour).
Apparently Kylie isn't that concerned about her over-the-top rep, if her Instagram Stories post of August 24, 2021, is any indication. As reported by Us Weekly, the influencer reported that Scott had just given Stormi a one-of-a-kind gift: an actual school bus. "All Stormi has been talking about is riding a big yellow bus. Daddy surprised her," Kylie said. 
It seemed an unusual present for a girl who just had a pastel princess-themed birthday, but Stormi roamed the length of the bus as if it were a golden carriage.
People have called Kylie Jenner 'out of touch'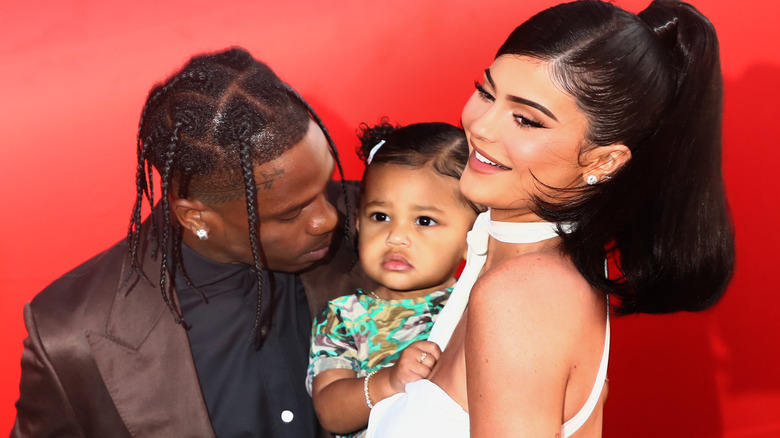 Tommaso Boddi/Getty Images
News of the gift caused plenty of eye-rolling on Twitter, mostly aimed at the idea that this wealthy couple was trying to give their child a "normal" experience. Podcaster Samantha Schou tweeted, "Stormi is so rich her dad, Travis, surprised her with a yellow school bus so she can act middle class for the day." 
Another commenter pointed out, "Kind of sad that no other kids are on the bus. The point of riding the bus is to be with your friends." 
The gift lacked yet another element: "Needs to smell like sour milk and bologna or not legit," wrote a user who clearly has been on a bus or two. 
Interestingly, Kylie's own mother, Kris Jenner, seems to be taking the ribbing in stride. Capital FM noted that the momager liked an Insta post from a parody account that joked about Stormi's next gift: "renting out a school cafeteria so she can experience public school lunches, or as I call it, 'Something from Kris' cookbook.'"
It's not clear whether Scott actually bought the bus outright, or whether he rented it as a temporary treat. (Three-year-olds do tend to have short attention spans.) But this surely won't be the last time Stormi gets surprised with an expensive plaything. And now that Kylie Jenner and Travis Scott are reportedly expecting their second child (via Page Six), expect the new arrival to be treated just as royally.