Gigi Hadid Shares Her Favorite Drug Store Skincare Items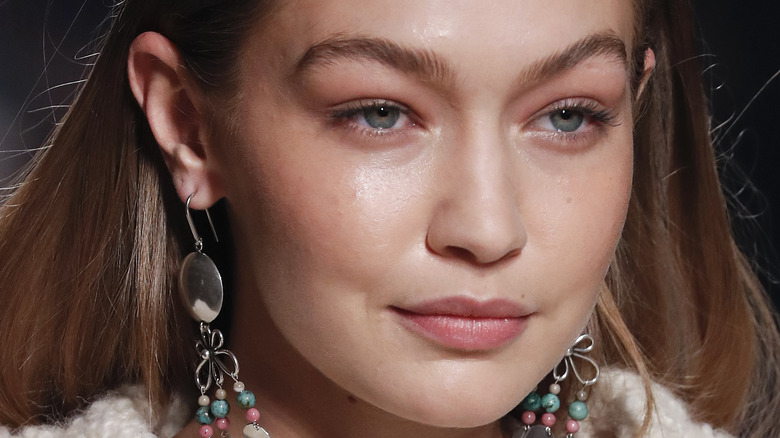 Estrop/Getty Images
When you think about the beauty and skincare products used by supermodels, you likely don't think of small price tags. However, some of Gigi Hadid's favorites are actually super affordable. In February 2021, Hadid shared her skincare and makeup routine with Vogue, and there are plenty of drugstore skincare favorites hiding in the supermodel's makeup bag. Get ready to run to your nearest corner-store because these are products that you won't want to sleep on.
There's nothing better than celebrities sharing their skincare tips, and Hadid did not disappoint. In the Vogue video, she provides an extensive look into routine (read: 15 steps). As InStyle points out, the model's full beauty routine rings in at about $500, which isn't exactly cheap. That being said, tucked away in her makeup bag are tons of drugstore skincare favorites that you can easily — and, most importantly, affordably — add to your own routine right now.
The model mentions well-known brands that you've likely already heard of, sharing, "I've always really gone for drugstore skincare." Do the names St. Ives and Cetaphil ring a bell? Here's a breakdown of some of Hadid's favorite drugstore products, so you can add them into your makeup bag, too.
Gigi Hadid's been using one product since high school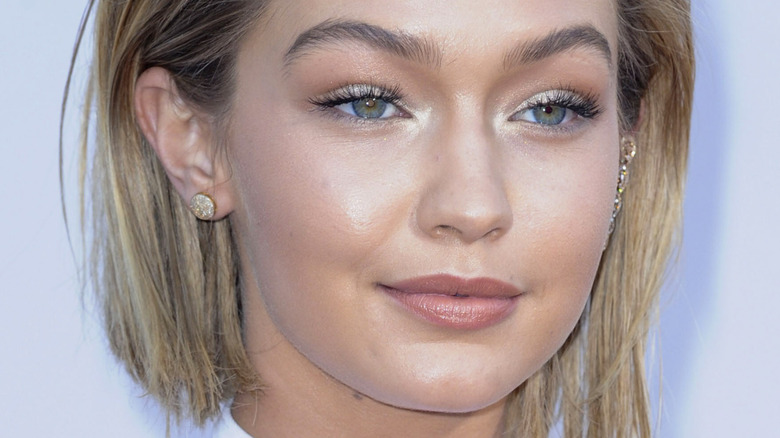 Tinseltown/Shutterstock
Although Gigi Hadid certainly uses high-end skincare products from time to time (she's worth millions, after all), she's also touted her tried-and-true drugstore favorites. Hadid told Vogue that "'til pretty recently" she used St. Ives Blemish Control Apricot Facial Scrub, which she had used since high school. As of this writing, the skincare product costs $3.99 at Target — not to cause a stampede or anything.
In the same Vogue video, Hadid also mentions Cetaphil. "Whenever I'm working a lot, or I'm wearing a lot of makeup, or I'm coming from a shoot, I use Cetaphil because I just feel like it really cleans my skin."
Ready for the model's most shocking skincare mention? In the Vogue video, Hadid mentions that she puts toothpaste on her blemishes to dry them out at night, noting, "I might get in trouble for saying that, but that's what I do." She revealed that the secret came from her mom, Yolanda Hadid. It's worth mentioning that toothpaste can cause irritation to skin, so perhaps tread lightly with that tip.
Gigi Hadid's drugstore faves include on-the-go products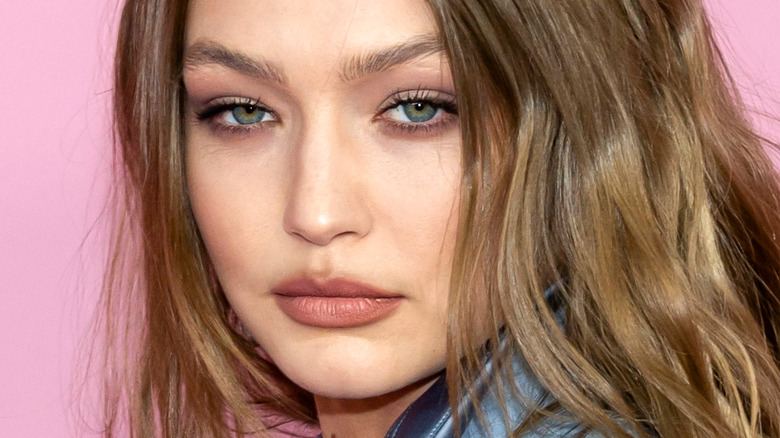 Ovidiu Hrubaru/Shutterstock
If you're looking to stick to gentler skincare basics, Gigi Hadid has you covered. The model is a fan of Garnier's SkinActive Micellar Makeup Removing Towelettes, telling HELLO! Fashion Monthly (via Bustle) that the wipes "are great for removing that first layer of make-up, and come in really handy when [she's] traveling." The product description describes them as a cleanser and makeup remover, so it's no surprise that the busy model loves these on-the-go wipes. 
If wipes aren't quite your thing, Hadid has another option for you. According to Bustle, Neutrogena's Oil Free Makeup Remover is also part of her product lineup. This product comes in a bottle, allowing you to apply as much or as little product as you'd like. Bonus points that it rings in at under $10.
With so many different options on the market, it's nice to see Hadid sharing some of her favorites that don't break the bank.